ZMI PurPods – Taking A Stab At Appl*
The fantastic Purpods are a pair of Apple Airpods shaped TWS IEMS priced at 50 USD. I haven't really reviewed many TWS IEMS so cheap, but decided it was way too expensive on my resources to make a video, so the full written review will focus on the PurPods only, and the one on the PRO variant will focus on how the two compare.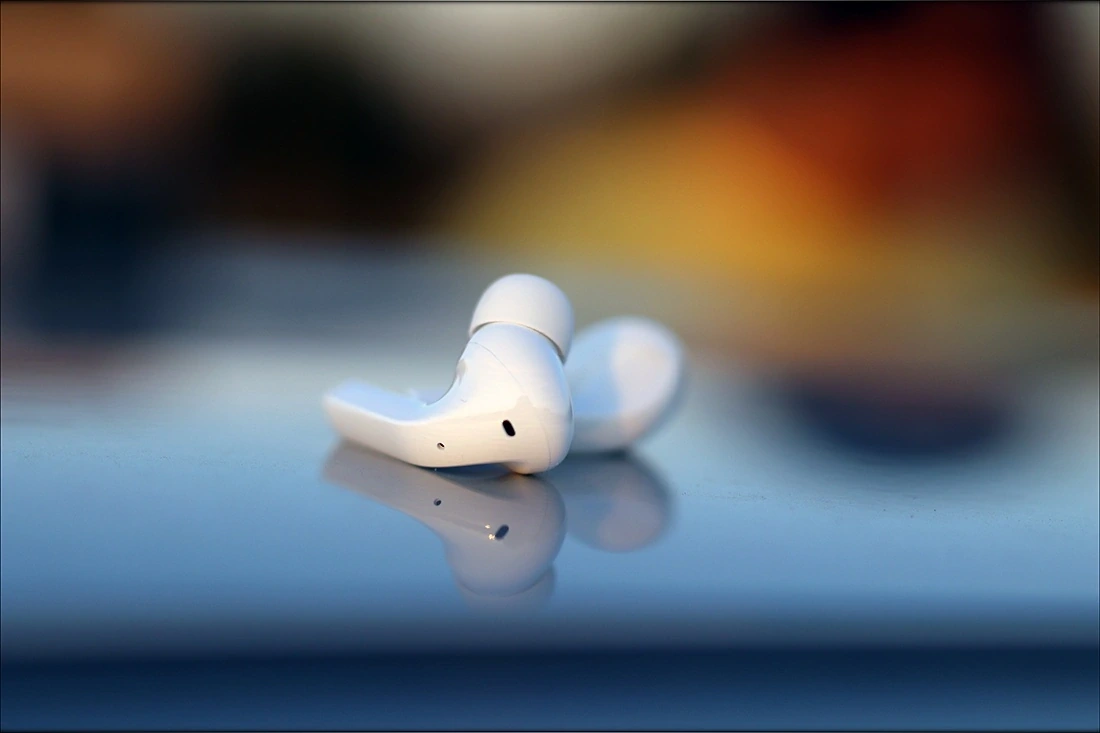 Introduction
ZMI is basically a no-name, new brand, but they seem to be in the process of being acquired by Xiaomi and right now they are sold as their alternative to Apple Airpods. At least, one of the many alternatives, as Xiaomi seems to want to appeal to audiophiles, and at least on the outside ZMI seems to be mainly promoted by Xiaomi. In fact, I've been using Xiaomi phones for a long while, and all their products are apple copies to some degree, so if you're uncomfortable with the ridiculous prices Apple has for their stuff, Xiaomi is always a nice alternative.  
It should be noted that I have absolutely no affiliation with ZMI or Xiaomi, I am not receiving any incentive for this review or to sweeten things out. I'd like to thank ZMI for providing the sample for this review. Every opinion expressed is mine and I stand by it. The purpose of this review is to help those interested in ZMI PurPods find their next music companion. 
Product Link
You can purchase ZMI PurPods from www.amazon.com here: https://amzn.to/36phpdW
Packaging
First things first, let's get the packaging out of the way:
If you've been following Audiophile-Heaven for a while now, you probably know that I video reviewed the AirPods PRO, and disliked them. The sound was not bad, but they are a gimmick thing that's expensive and underperforms for the money. 
The PurPods have a very normal package, white simple carrying / charging case, and type-Connectors. They come with a short USB Cable and three sets of tips. That's all. 
Build Quality/Aesthetics/Fit/Comfort
For 50 USD, the ZurPods feel and work better than apple's AirPods PRO which is exhaustingly funny for me as a reviewer. The codec only allows for AAC, so Xiaomi and ZMI really wanted to stick to this being a clone product, rather than innovating things. They use Bluetooth 5.2, which is cool, and the connection is great, at least for me and using my Black Shark 4 also made by Xiaomi. 
Lately I'm not so chummy with Xiaomi, they made so many questionable decisions with their products, but the Black Shark 4 I'm using is alright, it is a good phone, and will receive a video review soon. The PurPods are smaller and more comfortable than AirPods PRO were, they sit better in my ears. You can hear what resembles a little rat fart if pushing them hard in your ears, made by a system that avoids driver flex. 
They stop when being taken out, probably because of how you have to hold them, and they do have touch control, but it is placed awkwardly, and so far I haven't been able to trigger any kind of touch control on the PurPods while wearing them. This is the device that my phone sees the fastest when searching for new devices. 
I am getting excellent comfort, great ergonomics, and I honestly am happy with them. The sound can be loud, but not extremely so. At absolute max it is lower than my typical listening levels. The ear pieces are much lighter than the Airpods PRO are, and those do not fall out of my ears even while aggressively jogging. 
Call quality is ok, I could hear the person on the other end and they could hear me, but it has some noise from my surroundings, so if you have wind around you, it won't work well. Volume is a bit of an issue as even at max they are a bit quiet. I like the fact that they don't have touch controls as those are awkward for me and I always end up doing misstouches on my TWS IEMS with them. 
Battery life is good, about 7-8 hours from the IEMs on a single charge out of the promised ten, if listening at max volume, which is a realistic expectation. The case has about 3 more charges. That's more than perfect for the price paid. 
Sound Quality
The sound of the PurPods is mainly a combination of really natural mids, smooth treble, and a flat / rolled off bass. I can confirm that I am getting a fairly good fit with them, with the medium oval tips, and the sound I am receiving is the intended one. Soundstage is wide, good depth, excellent details for the price, but suffers in layering, which is just ok. 
If you're looking for bass, it is both too quiet and too little for me. On songs like those made by Scady, I am getting a good amount of energy from the song, and the lows go as low as about 50 Hz, with excellent clarity and zero distortion. This being said, there's not much going on below 50 HZ, and the sound can be a bit flat and does not rattle your brain. The sound has a fair amount of substance, and doesn't sound overly thin or brittle, but the absence of sub-lows is somewhat noticeable on EDM music. It works alright for Rock and Pop thought. 
The midrange is extremely clean and clear, with zero distortion, and great overall detail. The midrange has good width, and voicing is pretty much spot-on. I like the overall presentation of both male and female voices, with a nice focus on background instruments. Guitars sound slightly thick, while pianos sound also a bit thick, but with good emotion. 
The treble is terrible, and rolls off as soon as it reaches 7kHz. It does have a gentle slope though, and it never feels like the entire top end is cut out, but it does feel like it was never there. Somehow, they don't simply cut out all the air, but they do take out all the energy that was supposed to be in the treble. It works alright if you want a fatigue-free experience, but the lack of energy in the treble can get boring after a while. 
Value and Conclusion
The PurPods are a great alternative to the real AirPods. I think they are a simpler, more efficient alternative. They have less bass, and less treble, but have a more natural midrange. They are so much cheaper, but serve basically the same role, of being a good TWS IEM. You are paying 50 USD, but you're receiving a very nice, functional and aesthetic product that will work and won't die on you too quickly. 
The PurPods are a good overall product, not my first choice for sure, but something I would consider using if no other option was available. The midrange is enjoyable, detail is ok, but for me they can be a bit quiet and the absence of sub-bass gets to me rather quickly. 
On the other hand, if you're looking for a fatigue-free experience, if you want to enjoy some music and like the shape / design of the AirPods, but want them at 50 USD, the PurPods are your best bet, and you should feel guilt-free as Apple also has their entire list of products made in China by other OEMs. 
Product Link
You can grab one from www.amazon.com here: https://amzn.to/3kyfyfp
If you're in the UK, you can grab one from www.amazon.co.uk here: https://amzn.to/3BiTXgX
And if you're from Europe, you can grab one from www.amazon.de here: https://amzn.to/3ztcrK3
---
---
--- Please remember to stay safe, and always have fun while listening to music!---
 - If you have a dime to spare, and donate, to help us with electricity and work expenses, it would make my day much brighter, as it would help me improve things around the website and increase the frequency of my posts - 
---
Full Playlist used for this review
We listened to more songs than those named in this playlist, but those are excellent for identifying a sonic signature.  PRaT, Texturization, Detail, Resolution, Dynamics, Impact, and overall tonality are all revealed by those songs. We recommend trying most of the songs from this playlist, especially if you're searching for new music!
https://www.youtube.com/playlist?list=PL_cjBXGmwSHSdGcwuc_bKbBDGHL4QvYBu
--- Contact Us ---






---
---