NF Audio NA2 – Transparent Shells Hide Music
Nf Audio is a small company making entry-level IEMs, and they are supported by stores rather than directly, and they are priced quite affordably, at 100 USD. They are a dual-chamber Single Dynamic Driver IEM, and they will be compared with other entry-level IEMs, like Shuoer Tape PRO, iBasso IT00, and Hiby Seeds II.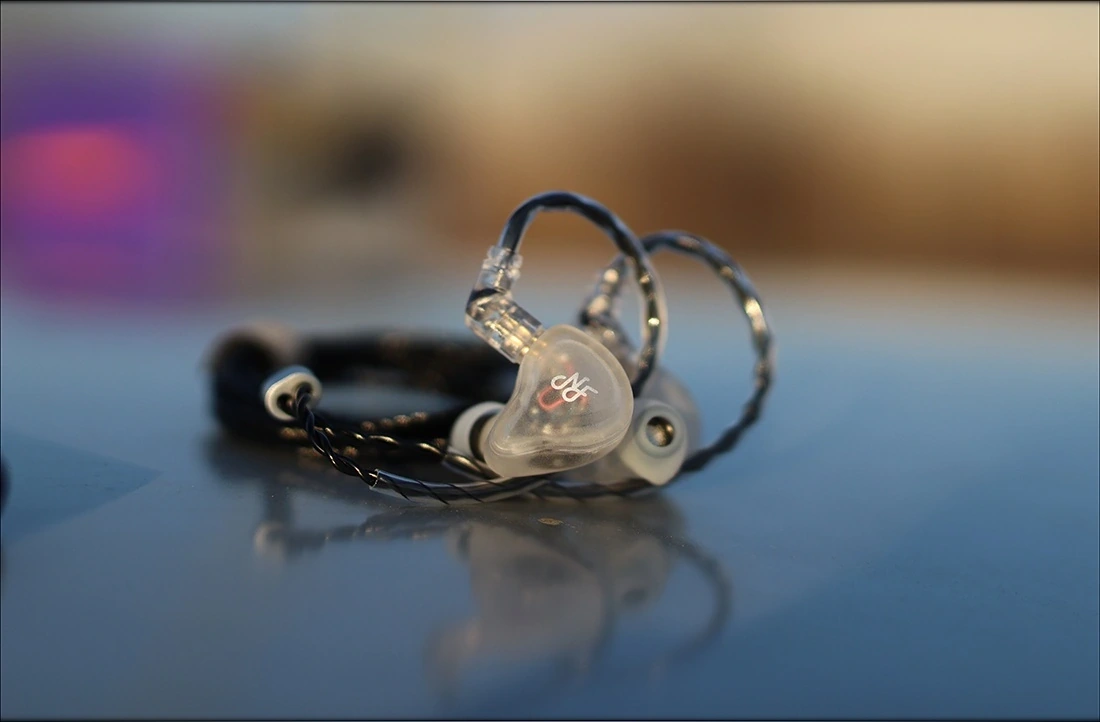 Introduction
NF Audio does not sell their IEMS directly, so I can't talk at all about them as a company, but the product package is nice, and if you need warranty, the units I'm reviewing are sold by Aoshida Audio, who is actually a really responsible store with a good overall support. They are not as widely known as Linsoul and Shenzen yet, but they are growing quickly, especially when it comes to entry-level high-quality IEMs. So far, they have covered the warranty really well, and no one ever had any complaints about them so they are in my top ten most recommended sources to purchase your audio from.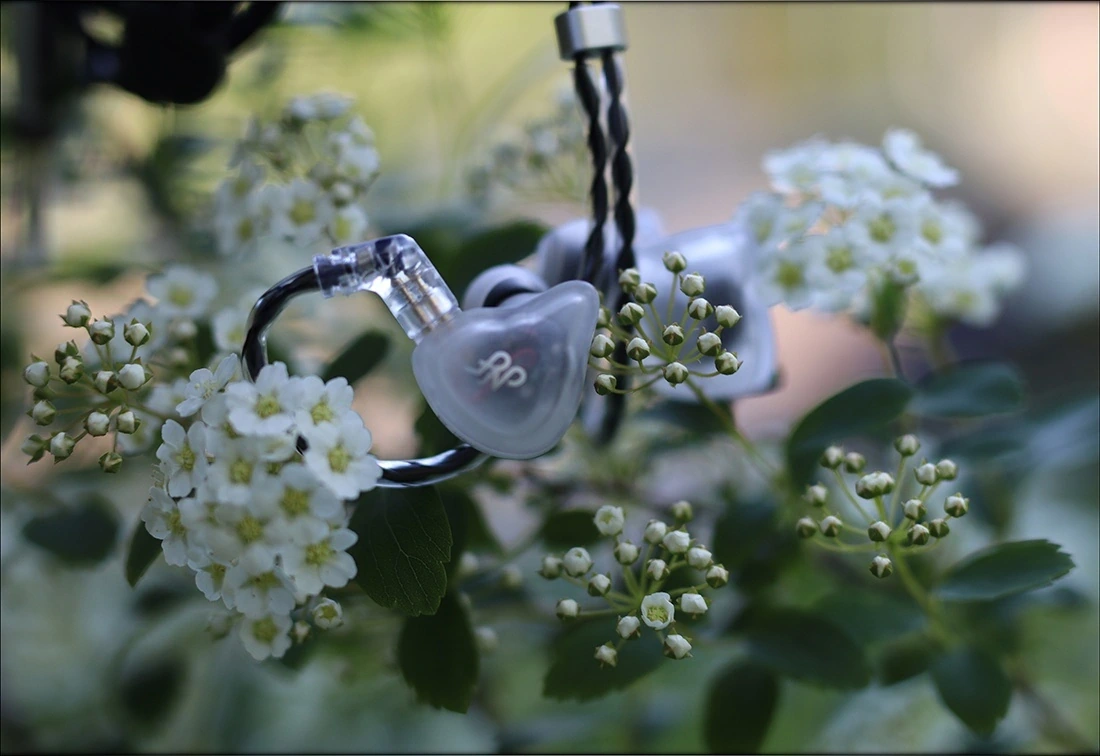 It should be noted that I have absolutely no affiliation with Aoshida Audio, I am not receiving any incentive for this review or to sweeten things out. I'd like to thank Aoshida Audio for providing the sample for this review. Every opinion expressed is mine and I stand by it. The purpose of this review is to help those interested in NF Audio NA2 find their next music companion. 
Product Link
You can always grab a pair of NF Audio NA2 from The Aoshida Store here: https://aoshida-audio.com/products/nf-audio-na2
You can grab one from www.amazon.com here: https://amzn.to/3RBxsLQ
Packaging
First things first, let's get the packaging out of the way:
The package is actually way more interesting than it is for most ~100 USD IEMs, and it is somewhat similar and reminds me of the UFO 112 IEMs I reviewed a few years ago. Still circular plate for eartips, excellent tip selection, good cable. A beautiful and practical carrying case. I am happy with the package of the NA2, and can easily say they are worth their 100 USD price point so far. 
Build Quality/Aesthetics/Fit/Comfort
The build quality of the NA2 is ok, nothing too special. They are a transparent shell IEM, with a 2-Pin recessed cable (a standard that I really don't like), and the cable is of a very good quality for this price. I dislike this standard because it is rare, so very few cables for it exist, and even for the IEMs that do come with 2-Pin recessed, I had had the surprise for some to not fit with cables made for this standard, so I usually recommend people to avoid anything that has it, or at least to treat it like if the product came with no detachable cables.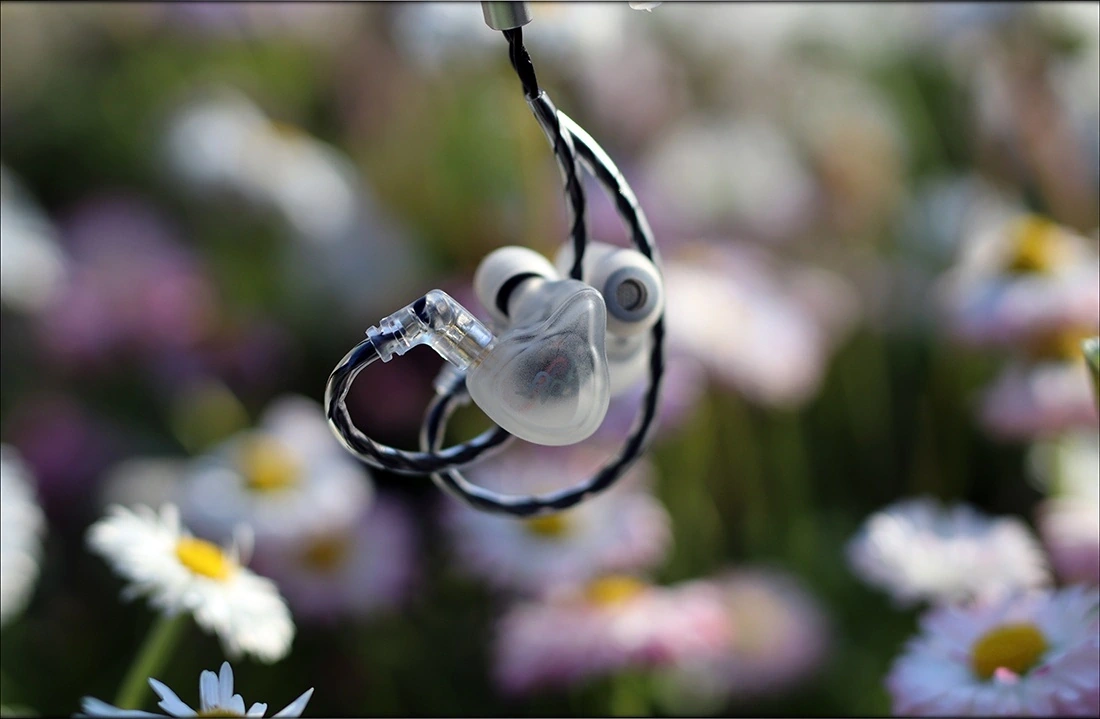 The cable is ended in a 3.5mm Single Ended format and the cable is tangle-prone and will tangle quite easily if it is placed in your pocket. Even with the default cable separator, it can still tangle once you remove that, and the cable being a bit thin, that can be a bit inconvenient. 
You can clearly see the driver inside, as the shells are transparent, and the IEMs are extremely light. They also have a tighter than usual fit, with the ear guides being quite tight, and the IEM shells are fairly small. The bore length is a bit short, reminding me a bit of the comfort I got with FH5 from FiiO, as that one also had slightly too short bore tube length. Despite the IEMs being over-the-ear, you can hear some cable microphonic noise while wearing them. 
NA2 stays in your ears like it is glued there, it is perfect for jogging, running, and pretty much any physical activity in this aspect, and they offer a 10-15dB of passive noise isolation. They are hiss-prone, so you will need a silent source for them, and a Hiby R6, or a ACMe Mf-01 will not work well. Something like FiiO BTR5 would be perfect, and an Earstudio HUD100 DAC/AMP would work nicely too. From the current soundcard I am using for my speakers, the Audient EVO 4, I am hearing constant background noise at medium-low volumes, and that gets louder with the volume. No noise can be heard with Shanling M3X or Lotoo PAw 6000. 
Sound Quality
The sonic signature of NA2, once you manage to get them running with a silent source, is pretty natural, slightly warm, with good sub-bass extension, excellent midrange, and a somewhat sparkly treble in the lower treble, and a treble that is cut off above about 6kHz. They are noise detectors, at 18 OHM and 125dB, extremely easy to drive, so a smartphone can drive them, like a Huawei P20 or Poco F2 PRO, but that means that they will detect some background noise from most entry-level sources and sources that are not well isolated from it.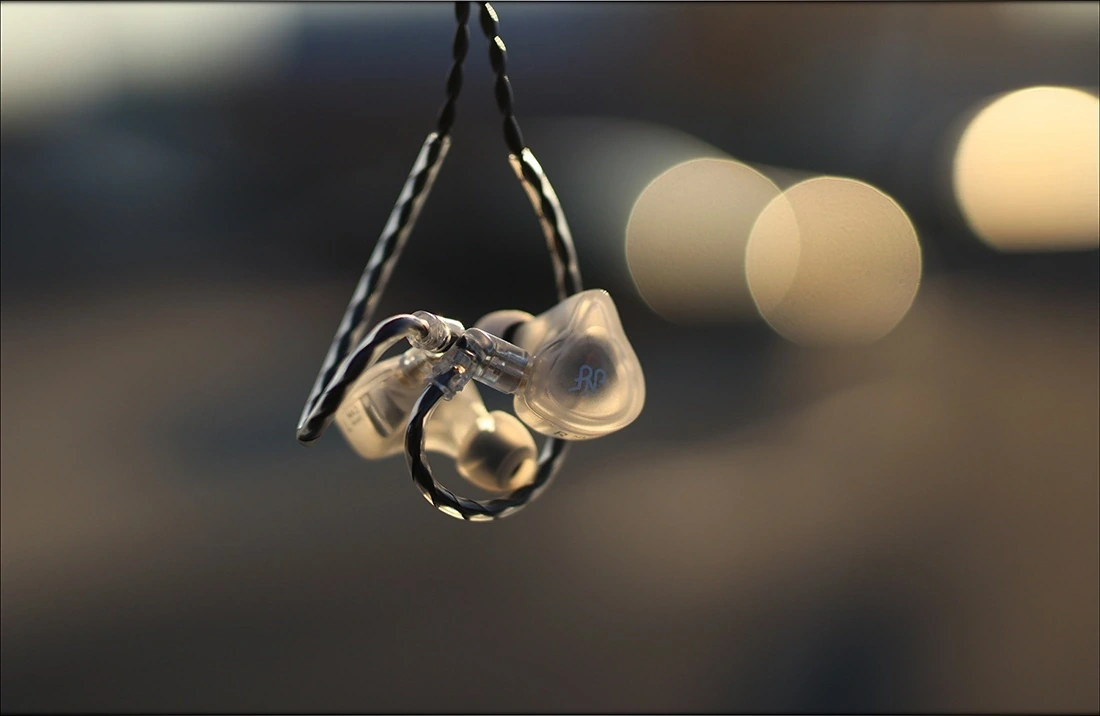 The bass is deep, clean, clear and somewhat above the midrange. Someone described them as a neutral IEM with a good bass, and that is pretty true, and as I would describe them too. The sub-bass extends down to about 30Hz, after which it rolls off. The substance is good, and most of the energy is in the sub-bass, resulting in a fairly well balanced sound without too much upper bass emphasis or too much thickness. The detail and clarity in the bass easily beats some of the ~300 USD IEMS out there, and combined with the pristine midrange, NA2 sounds like the best tuned IEM in the entry-level range I reviewed so far if you want clarity, detail and honesty. 
The midrange is my favorite part, really detailed, crisp and natural toned. In fact, the overall timbre is the best and closest to reality I heard in an entry-level IEM, but don't get them too loud, or they can get a bit shouty. Most sources won't behave too well with such a sensitive IEM, so this can be a source problem too. Both male and female voices are played beautifully, with excellent body and a real sound to them, while most instruments also sound really close to reality. Soundstage is great, with a width that is equal to the depth, and both are natural in size, especially for this price point. The overall instrument separation is great. 
I love the fact that the sound is really dynamic, quite unusual for an IEM in this price range. Most of them sound compressed and quite flat, but NA2 sounds rather nice. 
The treble is actually their main downside, as I can hear it cutting out after about 7kHz, and that makes music complete for some listeners, but it can be quite deafening at first. This is the word I would use, as the sound is pretty much like you've been to a concert all night, and you can hear music really well, with a beautiful musical midrange, but can't quite hear the upper treble anymore. Since this was not picked up by most reviewers, it can either be attributed to a unit-to-unit variation, or the fact that I'm one of the younger reviewers and also a bit sensitive to treble roll-off. It disappears and you don't notice it after about 10 minutes. The treble detail is excellent otherwise, with a natural, clean, crisp treble that is never harsh nor too hot. It covers the treble with detail and some splash / impact better than most 200 USD IEMS too, so despite the roll-off, Na2 is pretty much perfect tuned. 
Comparisons 
Unless a product is in the high-end price range, I avoid writing too much about pairings, and I try to add as many comparisons as possible. With Na2, I decided to compare it to iBasso IT00, a long-time favorite of mine, but also to Hiby Seeds II, and to Shouer Tape PRO.
Please check out my reviews on DAPs and DAC/AMPs if you want a silent source, because in the entry-level that is rare, and all sources that have any kind of noise will have that revealed by the NA2. Off the tip of my tongue, I can recommend the FiiO M3 PRO, Hiby R2, and HIDIZS H2 as the main noise-free sources you can get for a really good price, but I would recommend a better source with NA2. 
Nf Audio NA2 vs Hiby Seeds II (100 USD vs 120 USD) – All in all, the comfort is equal between the two. Na2 is far lighter, but is too tight around the ear to say it is fully comfy. The same happens with Seeds II, which is a bit too heavy, but it is metallic and ergonomic in shape, so all in all they can be said to be equal, but quite different. The sound is more V-Shaped with better treble extension, better bass extension and better overall all-round impact on the Seeds II. The treble of NA2 is far superior in timbre, naturalness, clarity and even detail. All in all, if you care about the treble, you should go with Na2, while if you want the most epic, impressive and fun sound, you should go with the Seeds II. 
Nf Audio NA2 vs Shouer Tape PRO (100 USD vs 120 USD) – I prefer the overall ergonomics and comfort of the Shouer Tape PRO. This being said, the sound of NA2 is better, a much more natural midrange, better detail and better resolution too. Shouer Tape PRO is actually quite colored in the signature, which will work ok for some music, but NA2 is pretty much perfect for almost all music styles. I trust the build of the Tape PRO to survive more, but I did hear stories about the electrostatic driver inside burning out, while dynamic drivers are a tech that usually will survive way more abuse than the hybrid inside Tape PRO. 
Nf Audio NA2 vs iBasso IT00 (100 USD vs 70 USD) – I prefer the comfort and overall design / ergonomics of the IT00, but the sound is actually in favor of the NA2, especially the midrange. IT00 has a similar extension in the treble, better extension in the bass, but the timbre and tuning in the midrange is more natural and more balanced on NA2. The build quality is something we will see in time, but so far the transparent shells of Na2 and really low weight, while cool and good for comfort, do not inspire so much trust. 
Value and Conclusion
When it comes to the build and how new the IEM is, I would say that it ain't worth the 100 USD price mark, but the sound alone is worth so much more. They nailed the sonics down so well, that I have been thinking I should slam the NA2 in Audiophile-Heaven's Hall Of Fame too, as at 100 USD, it is so easy to recommend for the natural midrange that you simply won't want to miss it. 
The build quality is ok, comfort is ok, but a bit too tight, with the ear hooks going a bit too tightly around my ears, and the IEMs being light, everything is unique to them and their fit. But that ain't all bad, they do sit nicely in my ears, with a good comfort.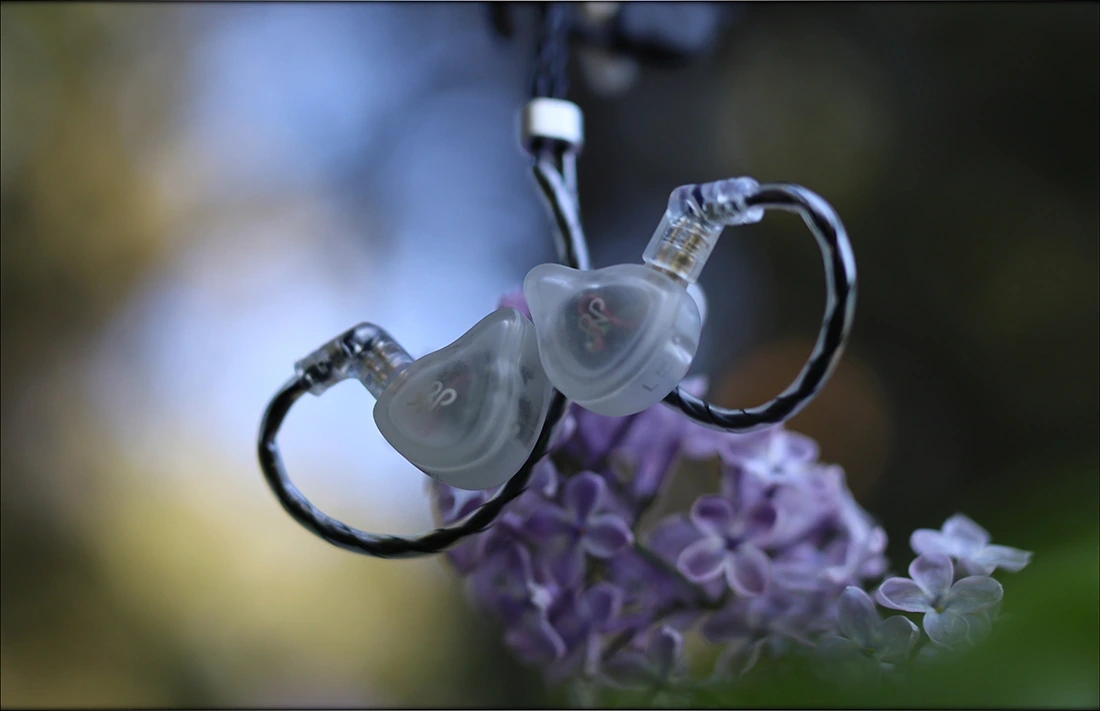 The sound is really natural, and can be considered neutral with a good bass, is clean, crisp, detailed and really great for 100 USD. This is the price paid, but we are receiving an IEM that sounds like it cost above 200 USD. The IEM itself feels frail, but sounds really mature, and from user comments, the IEMs are actually well made and should survive daily abuse and usage.
At the end of today's review, if you want to get absolutely the most natural sound you can out of 100 USD, and are ready to live with a transparent-looking IEM, if you want a really clean, detailed and satisfying bass, if you want a natural midrange, and have a silent source, the NA2 is one of the IEMs I would recommend the most to you right now. 
Product Link
You can always grab a pair of NF Audio NA2 from The Aoshida Store here: https://aoshida-audio.com/products/nf-audio-na2
You can grab one from www.amazon.com here: https://amzn.to/3RBxsLQ
---
---
--- Please remember to stay safe, and always have fun while listening to music!---
 - If you have a dime to spare, and donate, to help us with electricity and work expenses, it would make my day much brighter, as it would help me improve things around the website and increase the frequency of my posts - 
---
Full Playlist used for this review
We listened to more songs than those named in this playlist, but those are excellent for identifying a sonic signature.  PRaT, Texturization, Detail, Resolution, Dynamics, Impact, and overall tonality are all revealed by those songs. We recommend trying most of the songs from this playlist, especially if you're searching for new music!
https://www.youtube.com/playlist?list=PL_cjBXGmwSHSdGcwuc_bKbBDGHL4QvYBu
--- Contact Us ---






---
---