The Traveller Stays At Home – AIWA EXOS 9 Bluetooth Speaker
AIWA EXOS 9 is in a class of its own, being a bluetooth speaker, but not a very portable one, thanks to its weight, which is almost funny high, of about 7 KG, but it has a lot going on for it, including APT-X, a battery of about 15600 mAh, and even built-in EQ. Since it is a bluetooth speaker, it won't have any pairings, and there are no actual comparison point for it at the moment, but don't worry, as soon as I'll be reviewing a speaker that matches its description, it will get compared to Exos 9. This being said, the Yamaha WX-021 Music Cast 20 is similar in concept and price, and Edifier Luna also works as a comparison point, and to make it three, I will also add Edifier S1000DB to the comparison list.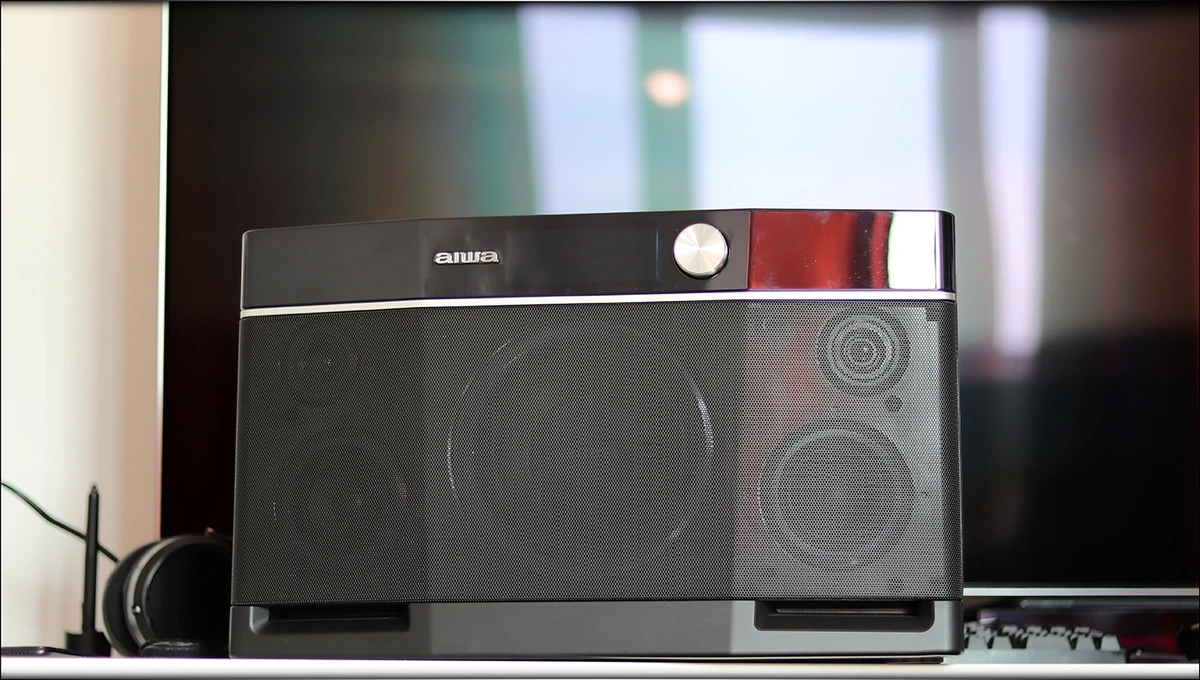 Introduction

AIWA is actually a pretty well established company with a large product offer, which includes headphones, like the ARC-1 Bluetooth headset that I reviewed before, and the pretty new EXOS 8 Party speaker, and the Prodigy Air TWS Earbuds. They are quite reliable and will provide proper warranty and support for you, although they are also sold a lot in stores that aren't necessarily audio stores. Those stores should also offer a pretty excellent overall warranty and support, and you won't have to rely on Aiwa alone, so if you see them being sold in your favorite electronics shop, you should totally go for their products, as they are quite reliable. I should also mention that after having had their ARC-1 Bluetooth headphones for almost a year now, I can confirm that they didn't break so far.  

It should be noted that I have absolutely no affiliation with AIWA, I am not receiving any incentive for this review or to sweeten things out. I'd like to thank AIWA for providing the sample for this review. This review reflects my personal experience with AIWA EXOS 9. Every opinion expressed is mine and I stand by it, the purpose of this review is to help those interested in AIWA EXOS 9 find their next music companion. 
Product Link
You can always purchase AIWA Exos 9 and other AIWA products on www.amazon.com here: https://www.amazon.com/Aiwa-Exos-9-Portable-Bluetooth-Speaker/dp/B00WF78GS4/
Packaging

First things first, let's get the packaging out of the way: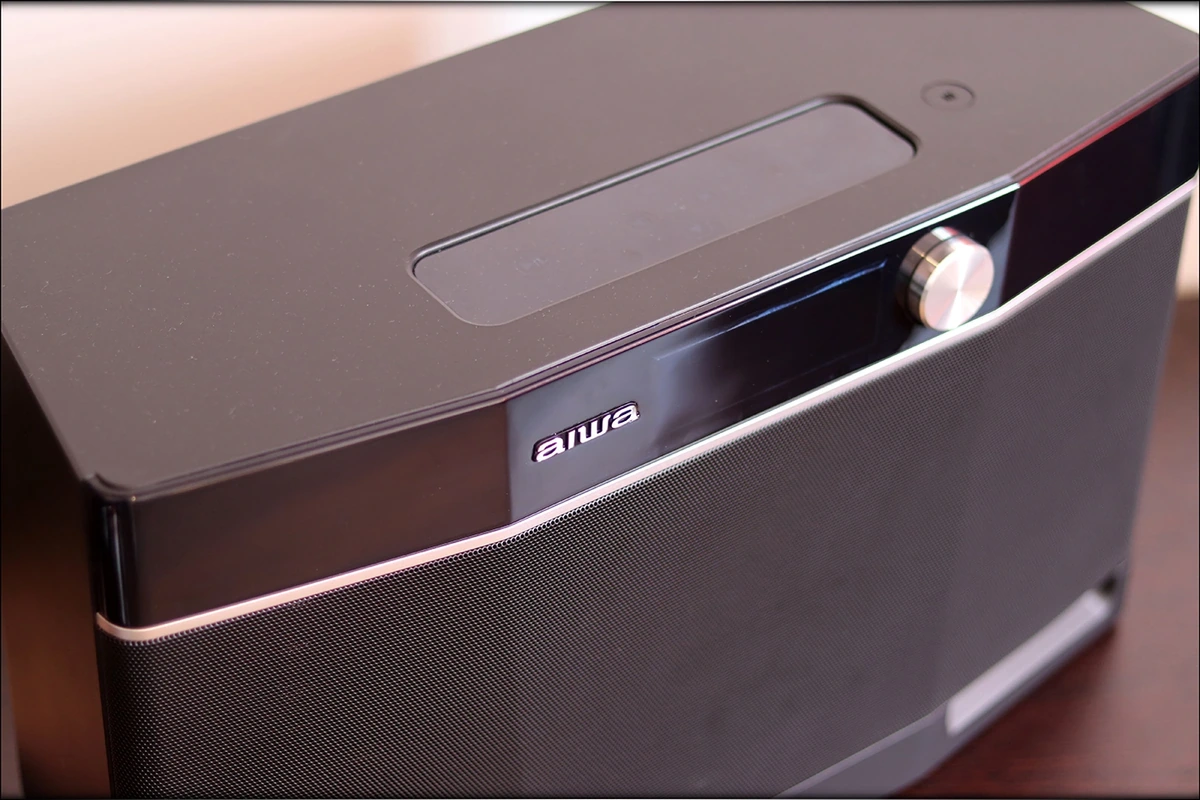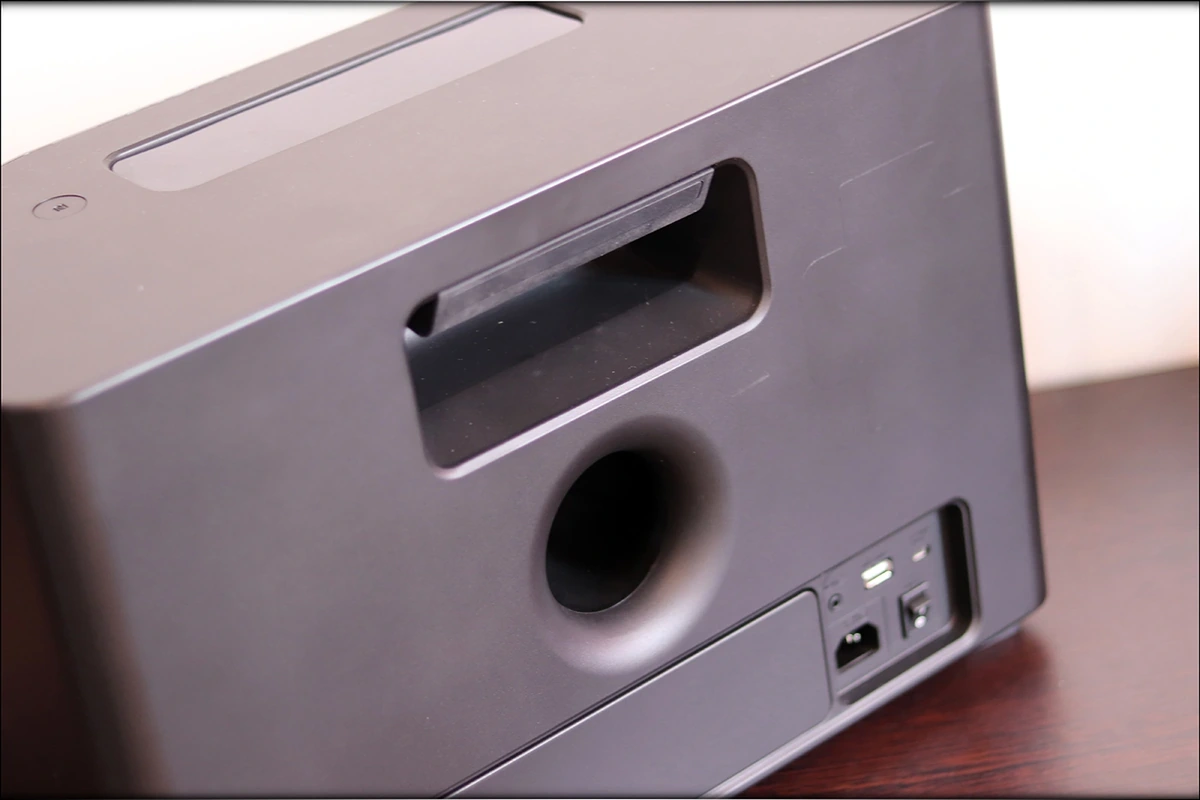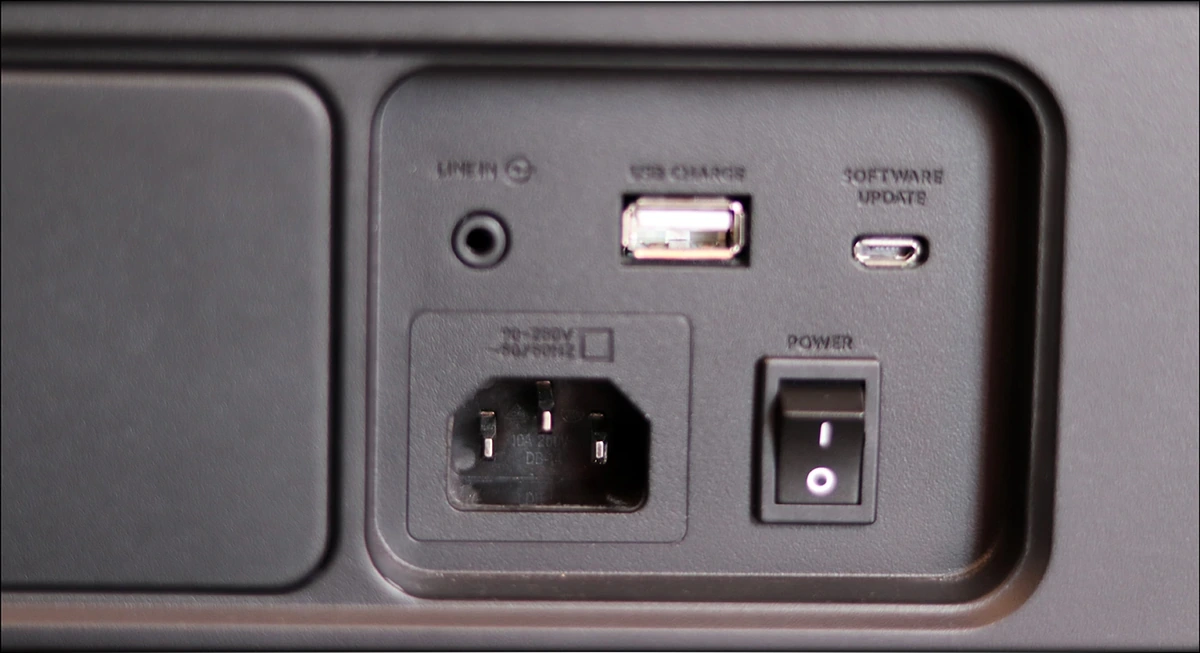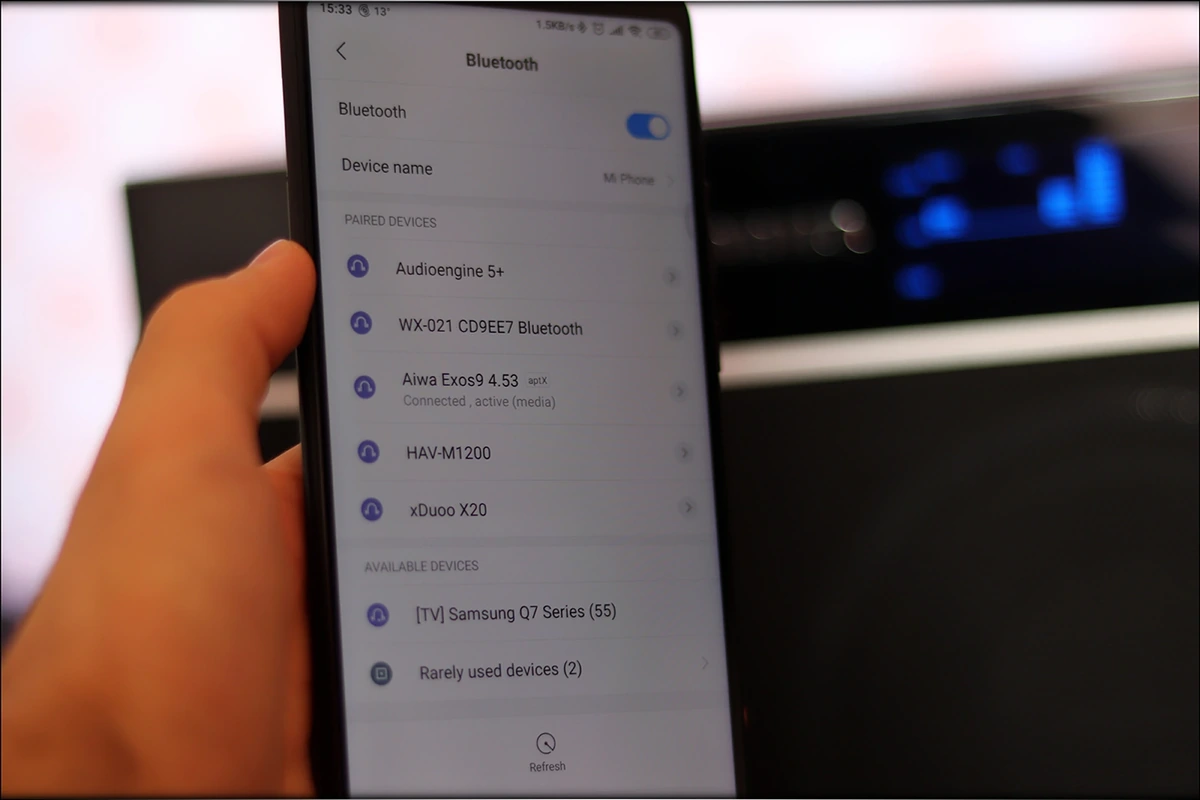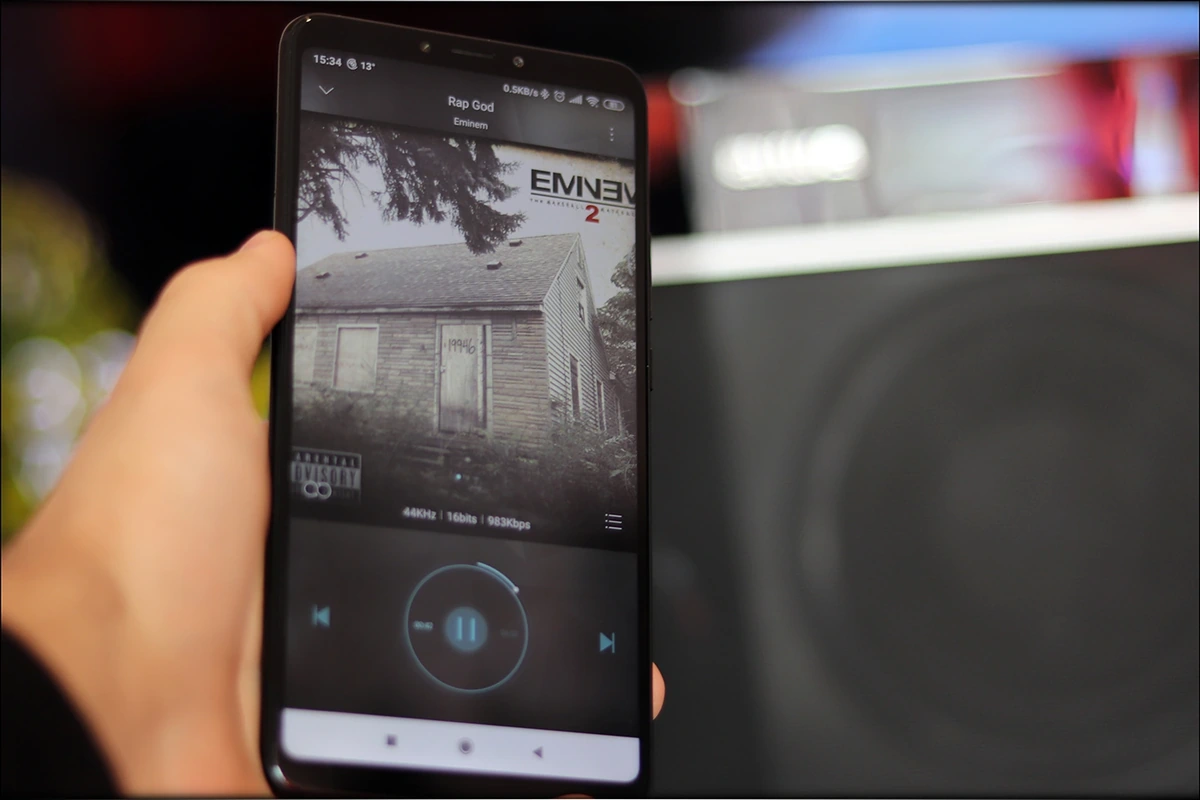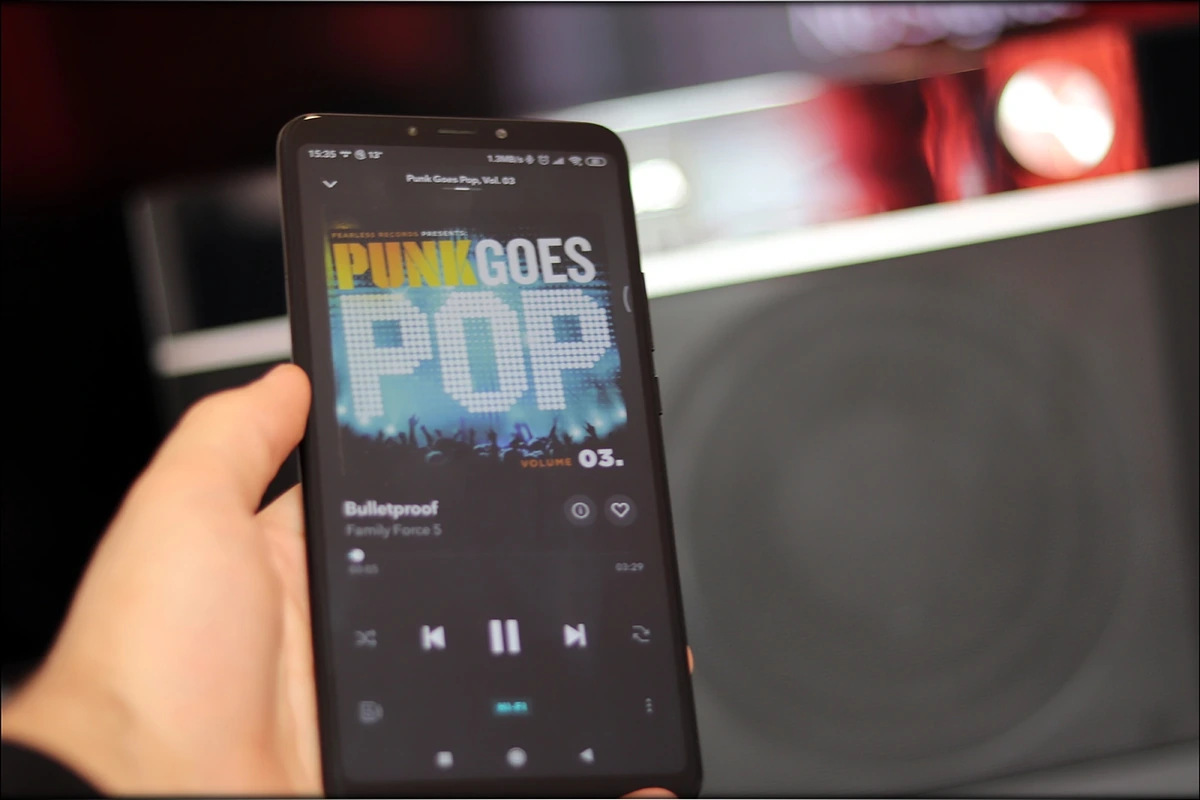 I will be honest here, I have unboxed EXOS 9 and had a lot of fun doing so, but I couldn't really take any photos, because the speaker itself was really big, and the package was even larger. I just moved recently, in a place that's even smaller than before, and it is interesting to note that even before, when I lived in the larger location, I still couldn't take proper photos of the unboxing of EXOS9. 

This being said, inside the package you will find the cables necessary to use the speaker, including an AUX cord, which will come in really useful, if you will be listening to this speaker together with your friends. The speaker being bluetooth, you will also be able to use it with Tidal and a smartphone, which should make the experience really sweet. 

Inside the package you will also find a power cord to charge the speaker. The battery is user removable and you will be able to replace it once it runs out, but you won't be able to charge the battery outside of the speaker, and you will need to use the power cord. This being said, AIWA also used to sell larger capacity batteries for EXOS 9. 
Build Quality/Aesthetics/Firmware/Usage

So, there is quite a bit to talk about EXOS 9, it is a unique product with a lot going on for it. First, and foremost, you have to imagine that this is a huge speaker. This ain't one of those small-ish portable Bluetooth speakers, this is something that will keep your party going if you install it in a large hall. It will also provide a beautiful bass, and I have fallen in love with the bass more than anything from its sound. 

This being said, there's a lot more to talk about before we get to the sound, and one of the most important questions is about the input(s) of EXOS 9, and well, you have your selection of AUX and Bluetooth. In terms of sonic quality and performance, you won't feel a big difference between AUX and Bluetooth, and you will be able to enjoy the speaker regardless of whether you're using the bluetooth or the Aux input.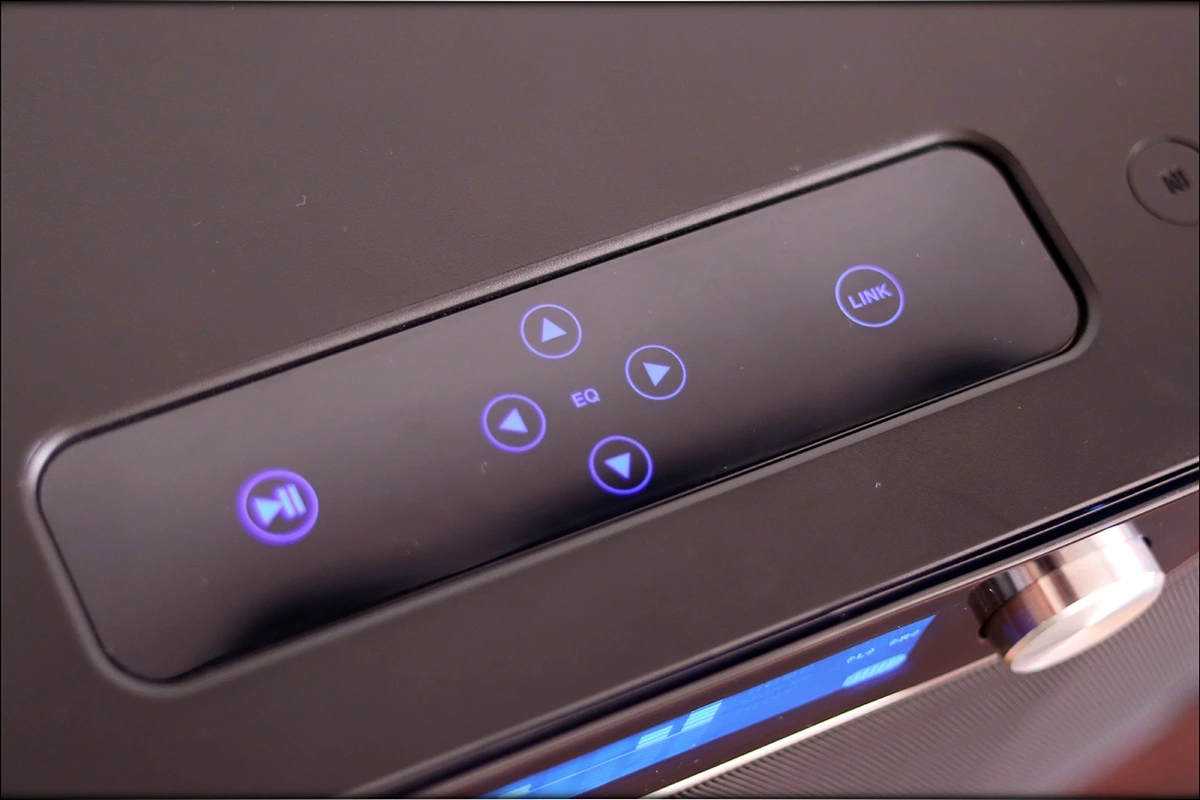 The Bluetooth has good range and is reliable, I was able to still have good signal, no dropouts, and reliable connection even from across two rooms, larger in size. This means that you probably won't have issues even if you're actually using the speaker at a party and dancing around. The battery has a life of about 9 hours, for a moderate volume level, but that will be cut a bit shorter if you'll be using the speaker at its maximum volume, but in that case you'll surely either be at a rave, or have the cops called on you for noise disturbance, and I'm not half joking, this is a loud speaker at maximum volume.

In terms of aesthetics, I think the speaker is not a real looker, and actually it is a half-half situation with it, it has cool aesthetics, but only if you like it. Also, it is a mono speaker, and you will require two to have a full stereo sound. This being said, the speaker doesn't have a mono kind of sound, and it actually sounds pretty spacey but for a true stereo sound, you can connect two, and things will be even better.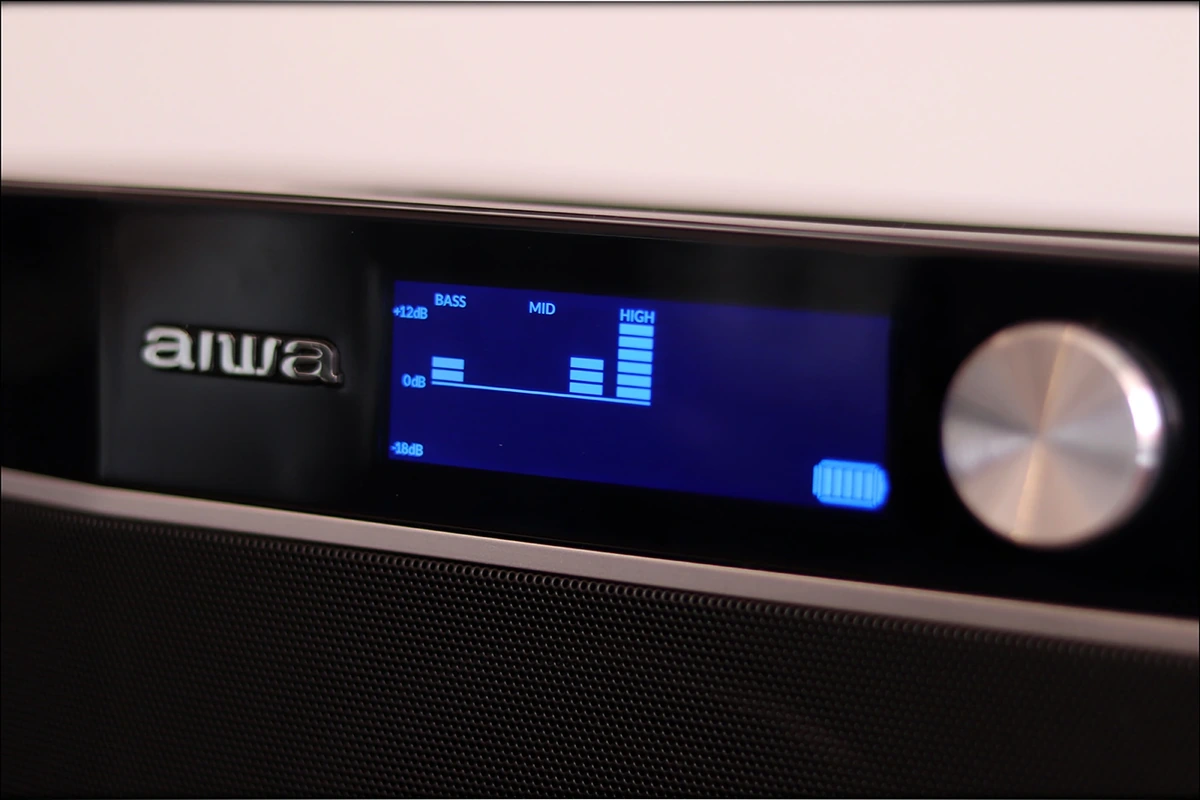 There are 5 drivers inside the speaker, one large woofer, two mid drivers, and two tweeters. This is a large configuration for a single speaker, and the fact there are two midrange drivers, and two tweeters makes the sound kinda spacey, rather than a fully mono speaker that sounds entirely mono, like the Yamaha WX021 Music Cast 20 was. There is also an EQ built in the speaker, and I managed to get a tuning that I consider sounded best with it, regardless of the location you're listening to it from. 

There is NFC as well built in the speaker, which helps you connect your source without having to search for the bluetooth, if your smartphone or source is NFC enabled.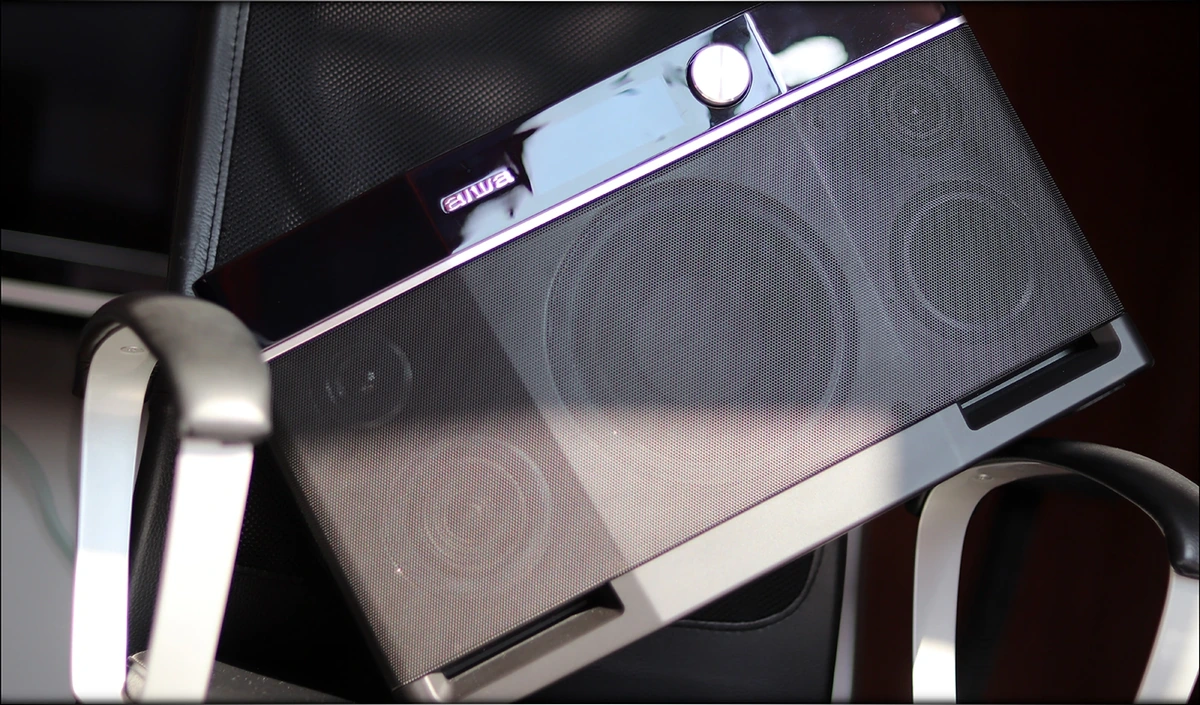 AIWA offers one year of official warranty for EXOS 9, but if you'll be taking care of it, I would imagine it will survive way longer, the only part that you'll need to eventually change being the battery, which can be found online for a few dollars. Given the 300 USD price point of the speaker, this is a good deal, and if you plan to hold a large party, having spare one or two spare batteries should get you through the night even if listening at full volume. 

I have also made a full video review of EXOS 9 on Youtube, if you want to have a more visual take: https://www.youtube.com/watch?v=ClRhGCMJK3Y



Sound Quality

I have used AIWA EXOS 9 for a while now and got used to its sound. This being said, I didn't have two speakers on hand to test the full stereo setup and how it works, so I'll be describing the sound of the speaker while it is just one, and used as it is, priced at 300 USD. I have used more than one source, including my smartphone, Xiaomi Mi Max 3, and even audiophile DAPs like iBasso DX220 to test the EXOS 9. 



Now, the sound could be described as being thick, warm, bassy, dynamic, punchy, smooth and pretty hard-hitting. The bass is the central element of this speaker, and if you like a large, smooth, deep, full bass, this speaker will give you wet dreams, but if you wanted the most clarity and detail, this won't do. I could describe the speaker as being exactly made for a party, where you want something that really makes you jump and dance, but isn't exactly the most analytic or neutral, but rather fun and musical. 

The bass is large, deep, round, full and smooth. There is enough bass texture to go by, without feeling like the bass is too fast, and in fact, it has a natural overall decay, without too much hassle. The bass is extremely punchy and hits deep in your stomach, with the roll off happening somewhere at 40Hz, so there will be enough depth to go by. This being said, you can't expect the speaker to go much lower, the driver size being too small to reproduce 20 Hz or anything below 40 Hz. The speaker has a special acoustic chamber and there is a bass port on the back, which means that you're best if you'll be placing it at least a bit away from your main wall. Placing EXOS 9 right near your wall won't provide the deep and well-rounded bass that EXOS 9 can push. 

The midrange is clearly not a central point to the sound, as it doesn't have the texture, or detail that you'll probably want from a speaker, but it pairs beautifully with the bass, and provides a loud, clear, and hard-hitting overall experience. Having two midrange drivers also provides something of a wide, space-y sound, but it won't be fully stereo, unless you will be standing very far from the speaker, and somehow right in front of it, leaving enough space for a bit of a soundstage to shape up. The detail is fair, much better than Edifier E25 Luna, which I reviewed before, but still below Edifier S1000 DB, which is about 450 USD at the moment of writing the review. 

The treble is really smooth, and doesn't have much of a sparkle or presence, but you can EQ that from the built-in EQ of the speaker, which means that you can enjoy a much more sparkly and enjoyable speaker if you take a few moments to tweak it. This will come in really handy if you'll be holding a party, as a somewhat V-Shaped sound will be the most enjoyable one for a party. 



You should keep in mind that the speaker has a beautiful bass, but also has very good punch and dynamics, and although you won't be able to ever take it for a trip in the park, you will be able to turn virtually any room into a true dance hall, the volume is really good, and this comes from someone who likes to listen pretty loud. 



Desktop Usage

In terms of desktop usage, you have a nice combination of factors that make EXOS 9 a really amazing speaker to use while sitting at your desk, or while having a party in your home.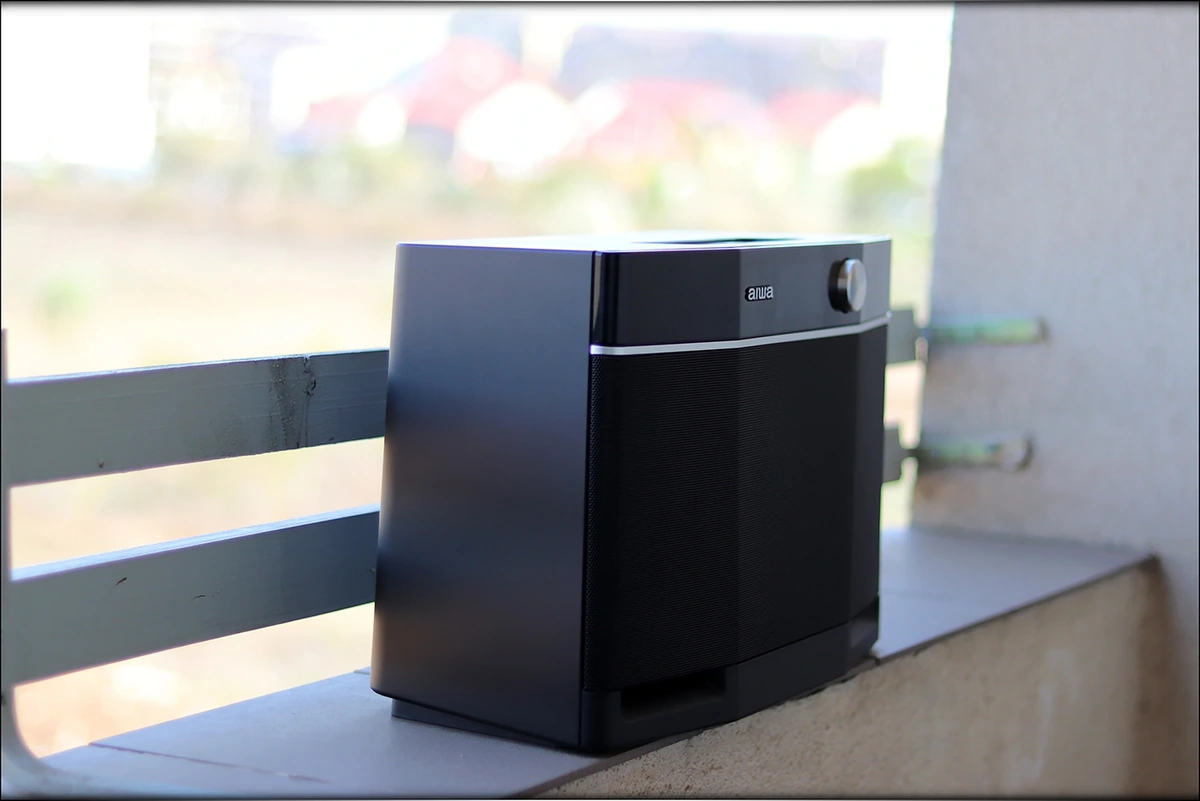 The replaceable battery, which offers a good battery life, means that you can actually enjoy the music for many hours, especially if you order one or two spares for the battery. Furthermore, you could be using EXOS 9 while it is charging, which means that you are both going to have a virtually unlimited listening time, but you will also have access to the best sound possible, as the battery will filter the noise that is usually associated with using something powered directly from the wall wart. 

Furthermore, you have options to use both APT-X Bluetooth as well as an AUX cord, which means that you have access to the best of both worlds, so you don't have to worry about a lack of inputs. 

Overall, this is a case where the entire product description, design and aesthetics make it look and feel like it was made to be portable, pretty much like the AIWA EXOS 8, but instead, it is very much a speaker you'll mostly leave and use at home. Just like the Vifa Copenhagen 2.0, it is not intended to leave your room, although if you really want and try to, you will be able to take it on a little trip with you, if you'll be able to bear the weight. 



Comparisons 

The main comparison speakers or setups for EXOS 9 are Edifier S1000DB, Edifier E25 Luna, and Yamaha WX021 Music Cast 20. Each one of those is different from EXOS 9 in some ways, but if you're looking at this review for more insight, you're probably curious which one is the best to spend your hard earned cash on, and if any will satisfy your needs.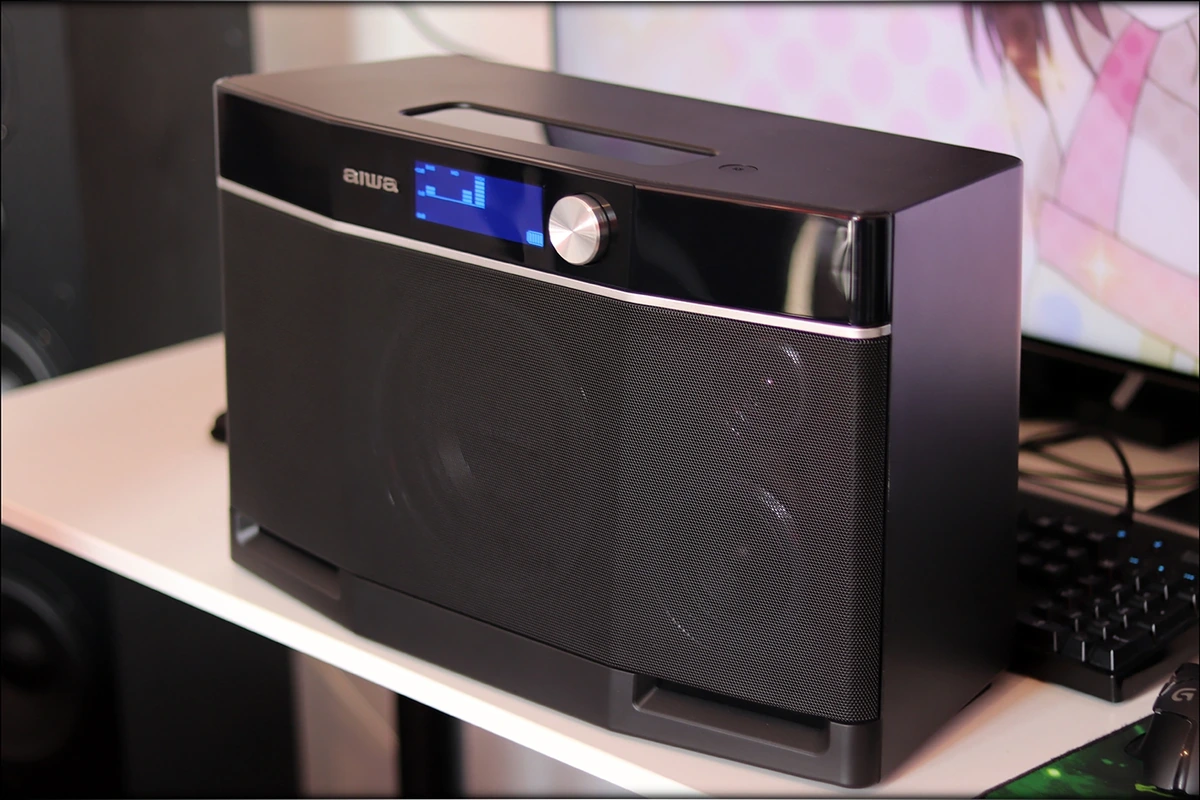 AIWA EXOS 9 vs Edifier S1000DB – Edifier S1000DB is slowly making a name for itself as one of the worst deals in the history of deals, maybe ever, by having suffered a jump in price, from about 250 USD in Romania almost three years ago, to almost 400 USD in Romania at the moment of writing this review, and since they were hardly worth the asking price back when they costed 250 USD, coming with a lot of defects and build issues, now they are simply a bad overall deal. Compared, EXOS 9 doesn't look near half as good, with S1000DB having much better overall aesthetics, but EXOS 9 doesn't have any build and quality issues, where S1000DB whistles from the bass port, and the company still refuses to fix the broken speakers, although they are within warranty, making Edifier one of unreliable companies out there. In terms of sonics, Edifier S1000DB has better overall detail, but the bass is just boomy compared to the rounded, deep and punchy sound of EXOS 9. Furthermore, although the treble sparkle, detail and texture is much better on S1000DB at medium volumes, at loud volumes, S1000DB sounds simply congested, dynamically compressed and suffers from a big case of hissing and just is a really different speaker. Overall, the stereo and soundstage is much better on S1000DB, though, so if you want a Stereo setup, S1000DB is really good, while if you're looking for a reliable speaker to throw a party with, EXOS 9 will serve you well for a long time to come. 

AIWA EXOS 9 vs Yamaha WX021 Music Cast 20 – Yamaha has a pretty good little speaker for a similar amount of money, although depending on the sale going on, you may even find EXOS 9 running at the same price as Musiccast 20, which is usually a bit less expensive. In terms of size, Yamaha is much smaller. This being said, EXOS 9 has a battery and can be used far from an electric outlet, while Music Cast 20 is a little speaker that is meant to be used only near electric outlets, and it cannot be used portably. The sound is larger from EXOS 9, has much more bass, hits much deeper, with more impact, is more punchy and more dynamic. This being said, the midrange is much clearer, has more warmth and is more detailed, with more soundstage, when coming from Yamaha, basically the two being quite different from each other. If you want a little solution to add some music to your home, one that will sound sweet, detailed and delicate, Music Cast 20 is still highly recommended, while if you want a larger, heavier speaker that will create a real party and make everyone jump, EXOS 9 should really do the job. 

AIWA EXOS 9 vs Edifier E25 Luna – Edifier has made an interesting small stereo speaker setup for just 200 USD with their Edifier Luna, but it isn't exactly the most well-sounding setup, and for 200 USD, Yamaha Music Cast already provided a better sound, but it came to me to ask what the difference in sonics would be between the 200 USD Luna, and the 300 USD EXOS 9, and well, if you thought that having Stereo would be worth it, I think that isn't the case at all. Luna looks better than EXOS 9, and will surely compliment virtually any room much better, but the sound is just an overall let down, with a much smaller overall sound, a compressed overall presentation, lacking dynamics, and with a bass rolloff at about 80 Hz, compared to 40Hz – 50Hz for EXOS 9, making Edifier Luna simply not fit in terms of sonics. This being said, in terms of overall aesthetics, Luna is very nice. Furthermore, Edifier Luna doesn't get near half as loud as EXOS 9, so they are not fit if you'll want to throw a party, and Luna sounds the worse the louder you drive them, while EXOS 9 stays pretty consistent all across the range. 



Summary, Value and Conclusion

The price of EXOS 9 is actually not that high, as they are priced at around 300 USD, with many sales happening all around the year, increasing the chances you will find it for a lower price. Furthermore, if you want to significantly increase its battery capacity, you can always purchase an extra battery for just a few USD, making the entire package quite reliable. AIWA even sells a kit for their EXOS 9, which includes a remote, a sturdy carrying case, which lets you listen to EXOS 9, while on-the-go, and a spare battery, all for the price of 350 USD, making the package one of the best deals out there if you wanted a large, powerful and loud speaker for your enjoyment. 



The original package is also pretty rich, with all the cables and the accessories you could need to enjoy AIWA EXOS 9. You also get one battery, and if that isn't enough, you can always get a spare. The default AUX cable is not necessarily the most fancy one out there, but gets the job done, and since you're getting a pretty similar sound out of its APT-X Bluetooth, you're going to want to use that a lot. 

The build quality is quite good, with a reliable 5 drivers inside, 2 tweeters, 2 midrange drivers, and one large woofer, all combining to deliver a beautifully rounded sound, that's not necessarily the most analytical out there, but which manages to be fun, warm and not lack any of the excitement a proper portable Bluetooth speaker should have. Not only this, but despite the way it is marketed, EXOS 9 is actually not so much of a portable speaker, but more of a living room speaker that you sometimes take with you, although if you'll have a party somewhere and you'll need a large speaker to make the entire building move, EXOS 9 will not shy away from doing an impression there.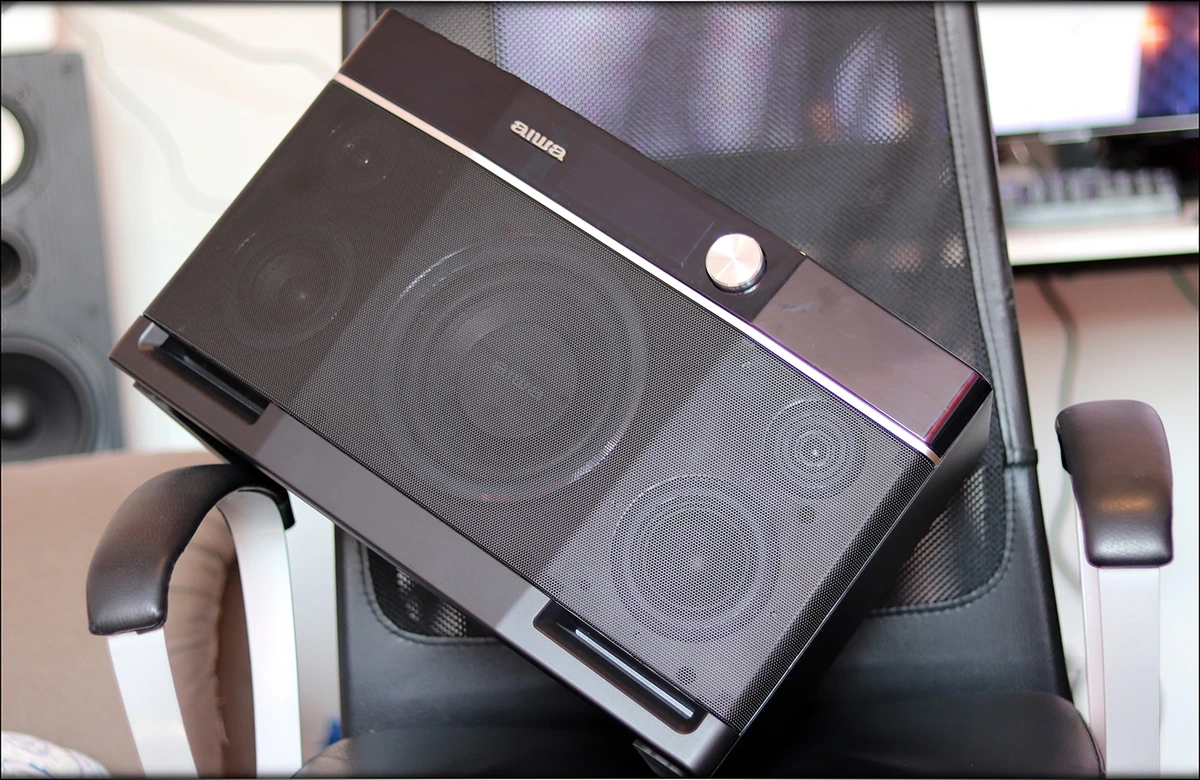 At the end of this review, if you're looking for a very capable Bluetooth Speaker, with removable battery, solid performance, especially in the bass, with a hard hitting sound, good clarity, and good overall price and value, AIWA EXOS 9 may be on the list of purchases for the next stuff that will make your parties more fun and bring more people in. 
Product Link
You can always purchase AIWA Exos 9 and other AIWA products on www.amazon.com here: https://www.amazon.com/Aiwa-Exos-9-Portable-Bluetooth-Speaker/dp/B00WF78GS4/
---
---
--- Please remember to stay safe, and always have fun while listening to music!---
 - If you have a dime to spare, and donate, to help us with electricity and work expenses, it would make my day much brighter, as it would help me improve things around the website and increase the frequency of my posts - 
---
Full Playlist used for this review
We listened to more songs than those named in this playlist, but those are excellent for identifying a sonic signature.  PRaT, Texturization, Detail, Resolution, Dynamics, Impact, and overall tonality are all revealed by those songs. We recommend trying most of the songs from this playlist, especially if you're searching for new music!
https://www.youtube.com/playlist?list=PL_cjBXGmwSHSdGcwuc_bKbBDGHL4QvYBu
--- Contact Us ---






---
---