Multi Room Fun – Yamaha WX021 Music Cast 20
Yamaha Music Cast 20 is a slightly different product than I've been reviewing so far, this time it is a little speaker for multi-room purpose, basically a Wifi Speaker that connects and syncs with other multi-room speakers and which you can set up to play in your home. There will be no comparisons or pairings this time around as I don't really have many similar products, and it doesn't sound different based on what you pair it with, so instead I'll be doing my best to talk about it and its sound. The price is about 220 USD at the moment of writing this review. 
Introduction

Yamaha is a rather respected company in both the professional area, and in the music enthusiasts / audiophile hobby. They are known for a typically natural sound, especially in the midrange, and with a usually thicker sound. Yamaha make reliable products, but the sample for Today's review is provided by HIFI Expert Romania, a shop from where you surely can get a ton of interesting products, from affordable multi-room setups, all the way to high-end and flagship speakers that cost more than most houses. If you're around, make sure to visit their showroom, as they have quite a few very interesting products exposed, which you may want to give a listen to, just for fun. 

It should be noted that I have absolutely no affiliation with Yamaha or HIFI Expert. I am not receiving any incentive for this review or to sweeten things out. This review is not sponsored nor has been paid for by Yamaha or HIFI Expert or anyone else. I'd like to thank HIFI Expert for providing the sample for this review. This review reflects my personal experience with Yamaha Music Cast 20. Every opinion expressed is mine and I stand by it, the purpose of this review is to help those interested in Yamaha Music Cast 20 find their next music companion. 

Product Link
You can get the WX021 from www.amazon.com here: https://www.amazon.com/Yamaha-MusicCast-Wireless-speaker-Streaming/dp/B07CK93ZZF/
Packaging

First things first, let's get the packaging out of the way: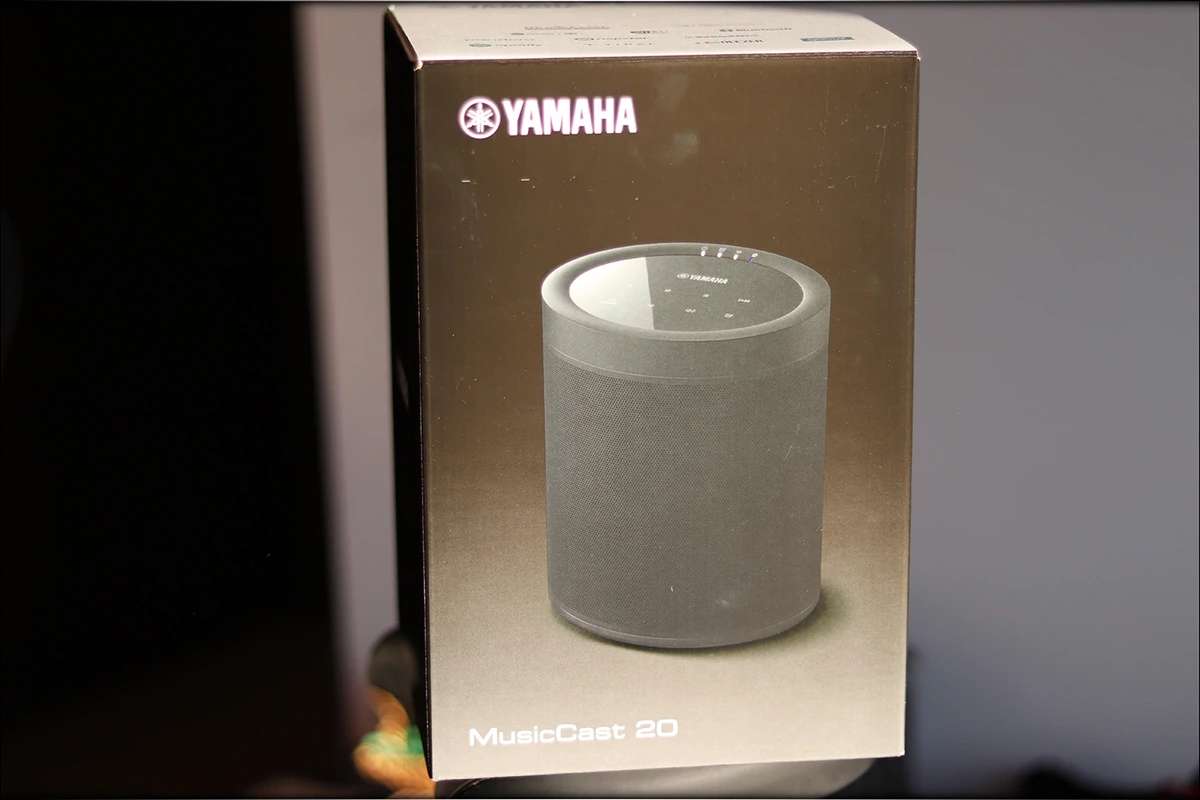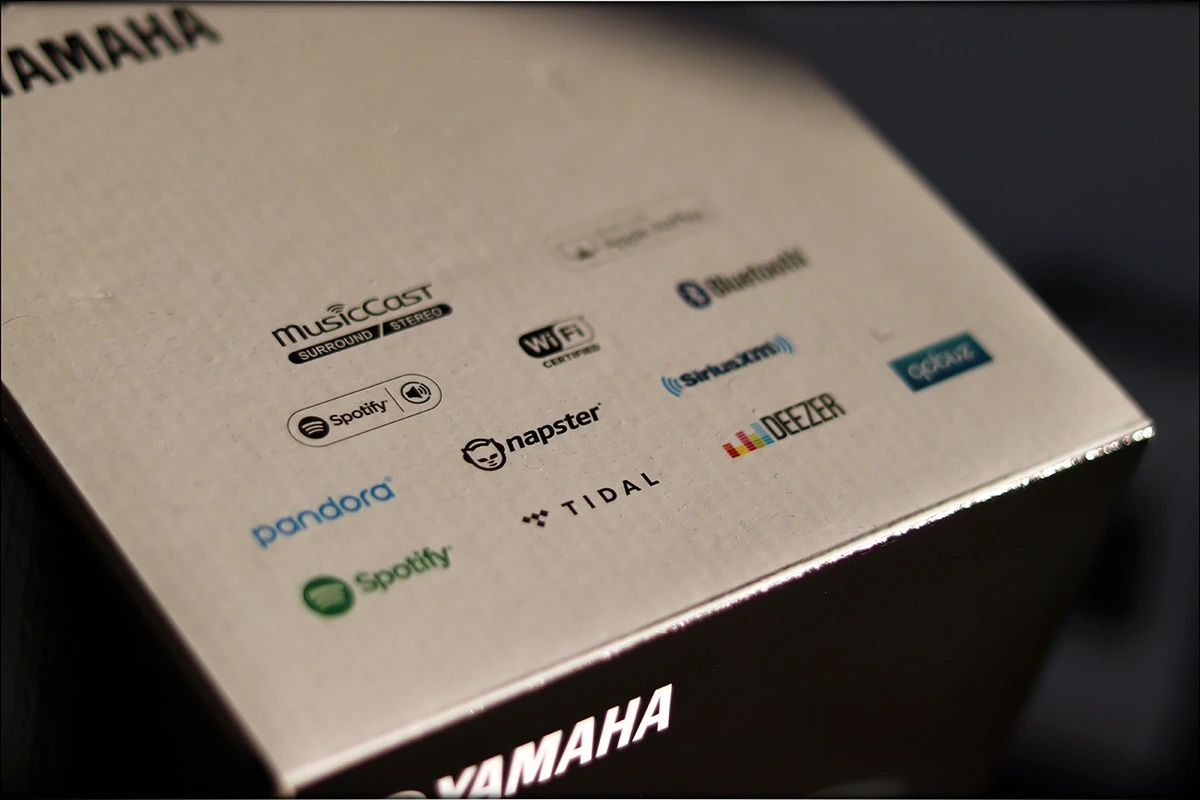 The package is quite basic, the speaker comes inside a cardboard box, that keeps it safe and sound. There are manuals and a power cable included in the package, but that's pretty much it. The package is pretty nice for the price, and there's nothing you could require, given that the entire operation is done via Wifi and using a smartphone as a remote. 

Build Quality/Aesthetics 

The main speaker is very basic. Since there is no way to remove the grille and expose the drivers, I can only talk about the visible parts.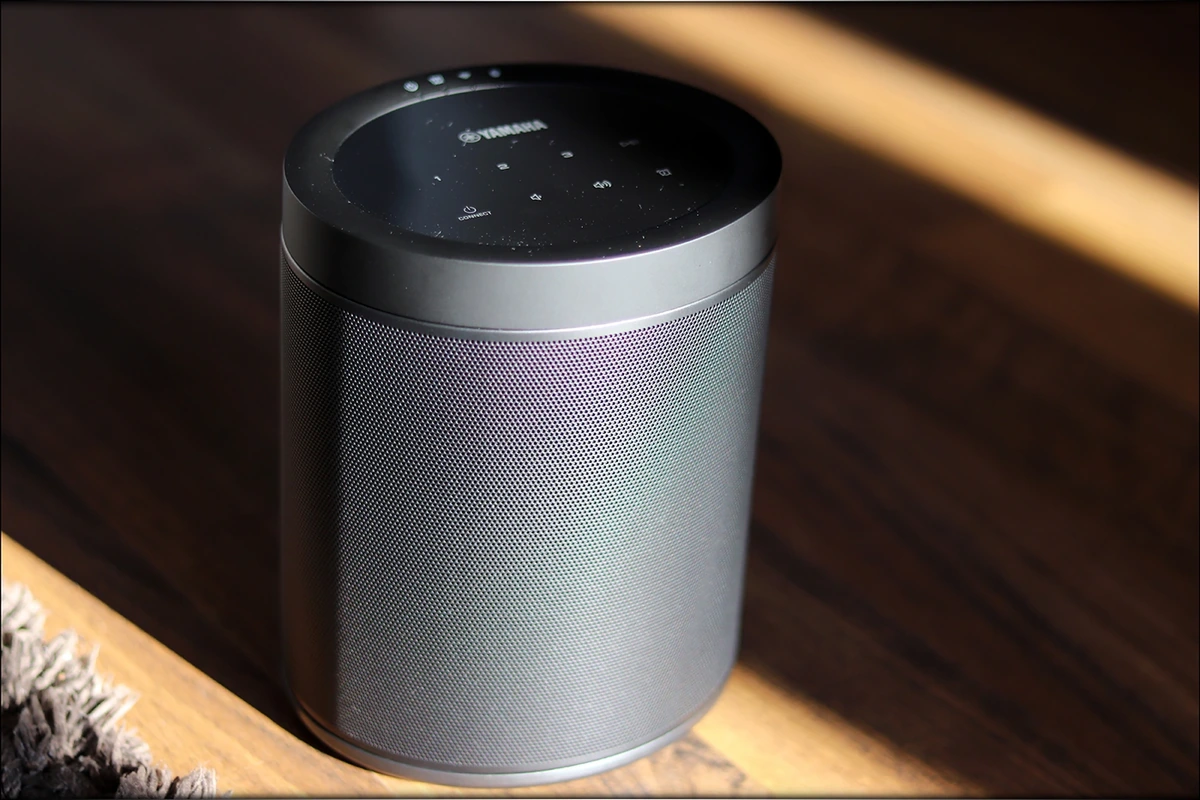 The main speaker is basically a cylinder, although you should keep in mind that it is pretty heavy for its design and aesthetics. There are touch based buttons on the top, and a few connectors in the back, including an RJ-45 connector, a 3.5mm audio jack connector, and a USB port, which is there for maintenance purposes. There is also the 2-Pin ungrounded power connector.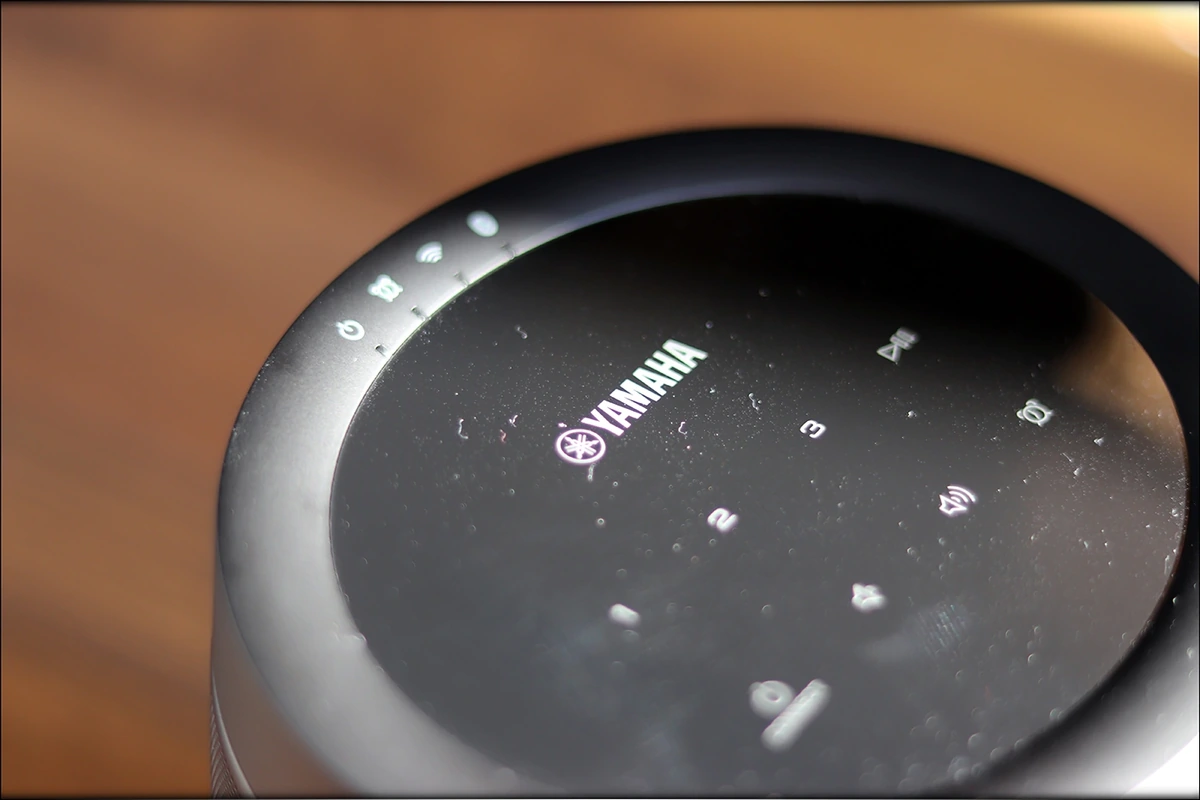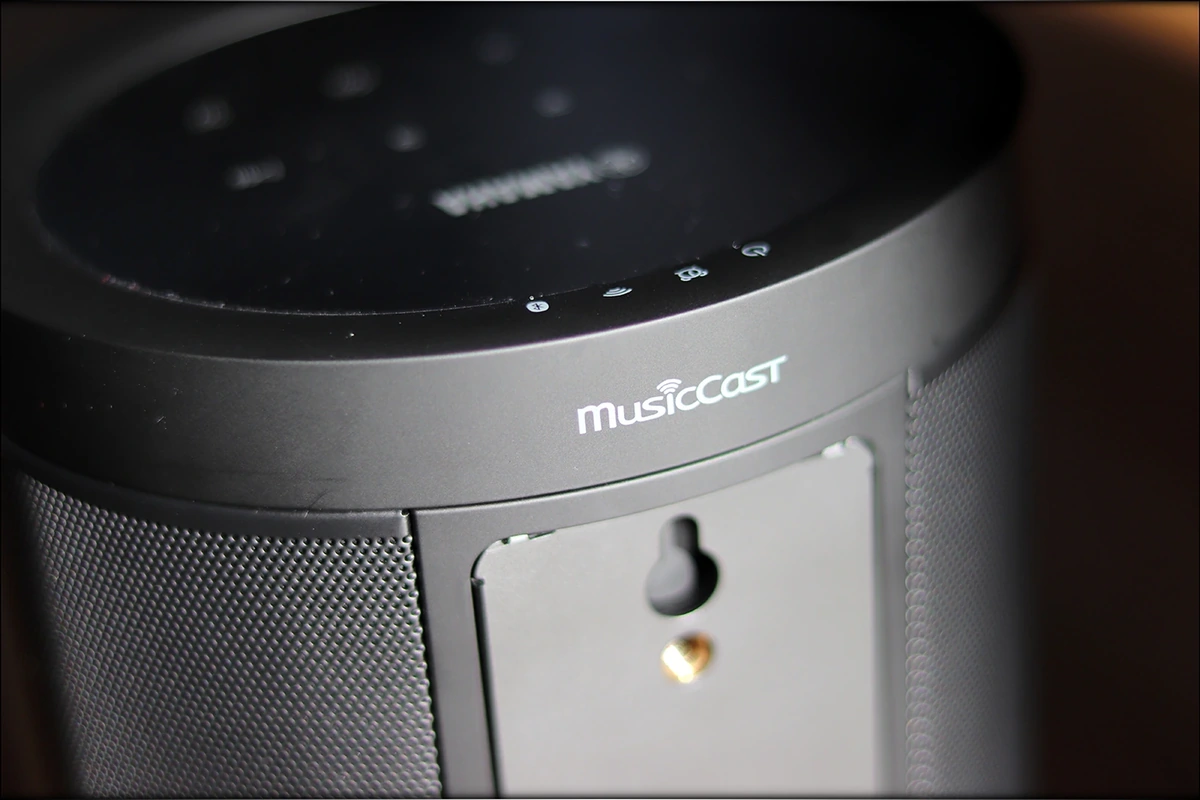 The build quality is excellent, the speaker feels well put together and it doesn't creak or feel cheap in any way. On the contrary, just by touching and holding it, you'd imagine that it is more expensive.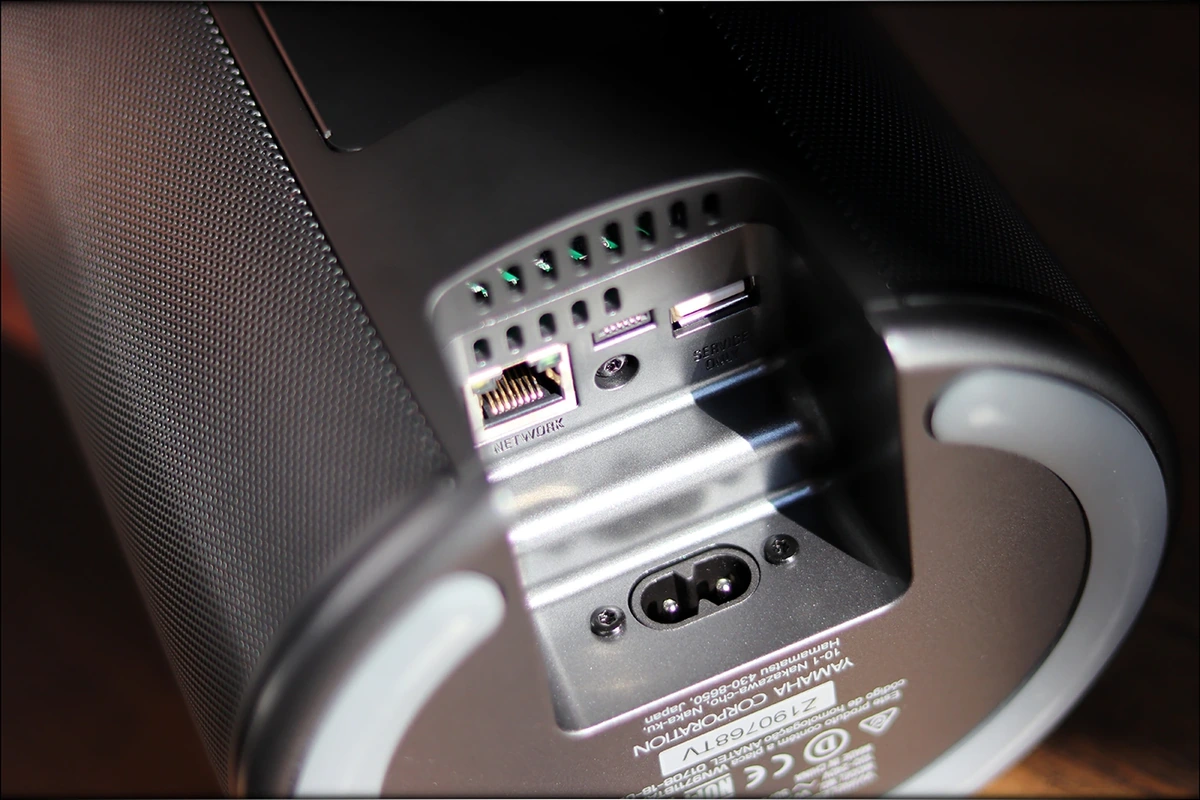 The software is pretty straightforward, you have to use Yamaha's music app, which has integration with streaming services such as Tidal. The speaker can also work in stereo mode, if you connect two of them and pair them. Roon also works via Airplay, which makes the speaker very fun to use, as Roon is becoming more and more of a universal platform for managing your music collection, and for managing multi-zone setups. 

You can set up multiple speakers and define areas, if you want to evolve your house into something more of a "smart home".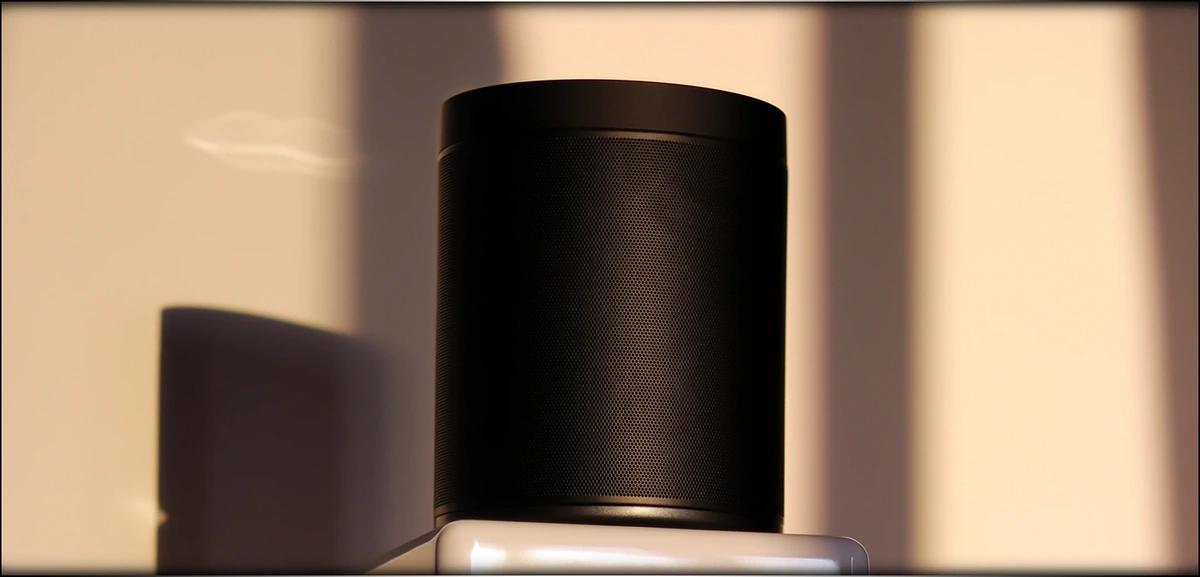 During my usage, I didn't notice any kind of issues or dropouts, and if you use the speaker with Tidal, it will automatically queue your music from Tidal's database, meaning that you're hearing the song even if your phone disconnects from the router, and, even better, you can leave a playlist playing without staying connected to the same router. 

The entire operation is very easy, and the speaker is easy to set up and maintain. 



Youtube Video Review

https://www.youtube.com/watch?v=b7QgGAXg-wM



Sound Quality

Of course, the main reason you'd want to go with this one speaker above other options is the sound, but how does it actually sound?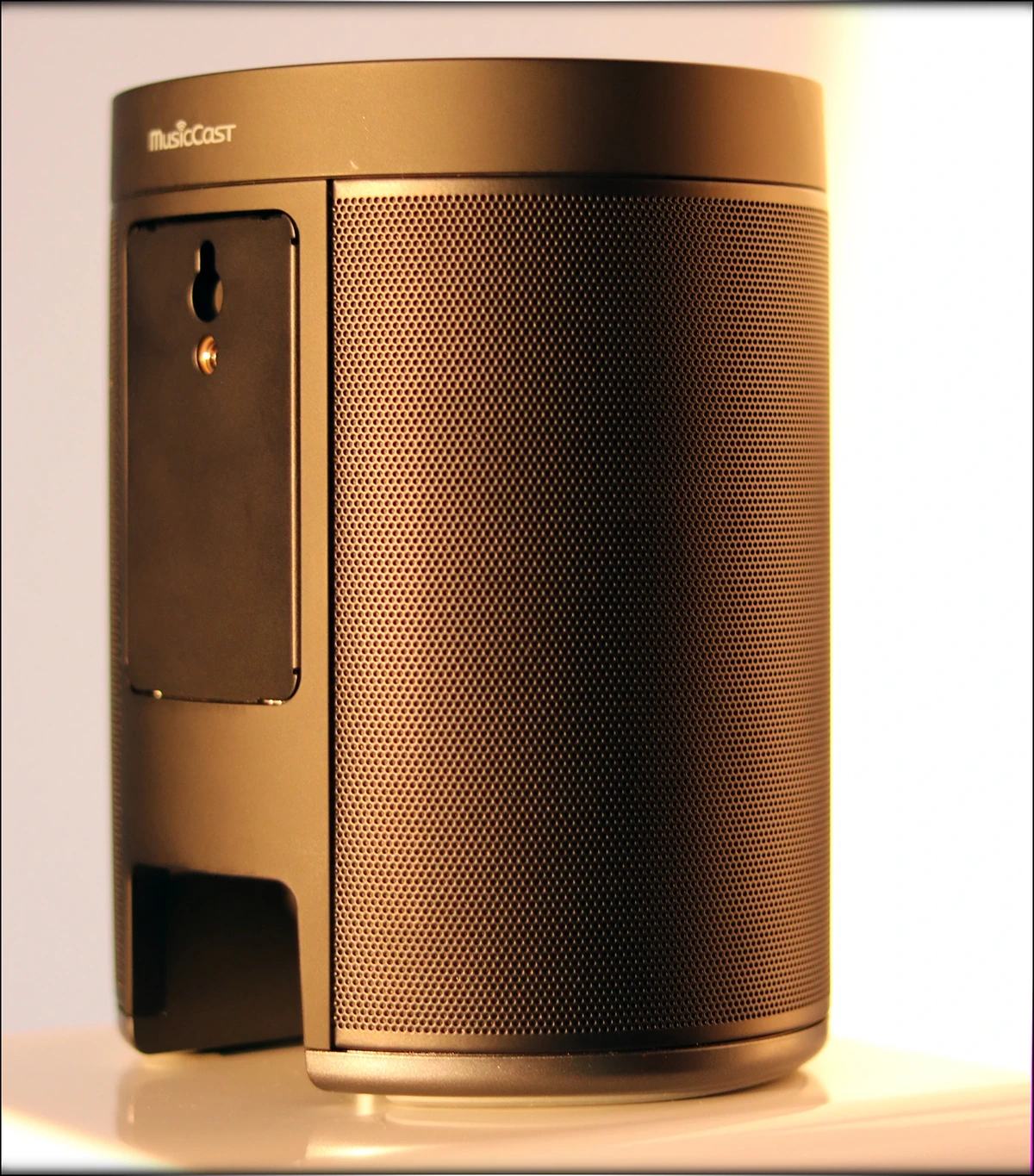 Well, it sounds exactly as you'd expect it to. Given the space and size constraints, it can't sound too big, or too warm and bassy, but it has a very punchy sound, and can go very loud. The treble is never sharp nor too sparkly, while the midrange has a very natural tonality, and, for a multi room speaker, it sounds very present, but can also work as a very nice sounding background instrument. 



Starting with the bass, the bass starts at about 80 – 90 Hz, and there's nothing below this, the roll off is quite sharp, and the main reason it exists, is that there is a physical limit to how much air the drivers can move, when they are just 3.5″ in size. The bass, where it exists, is more of a mid bass, and an upper bass, but it is rather quick and punchy. There is a bass boost setting if you want to have more lows, and I actually considered it quite nice, but please take note that it is more of a warming setting rather than a true bass boost, it won't improve extension, but it will make the entire sound thicker and warmer. 

The midrange is pretty much crystal clear, has a good amount of detail, and can go pretty loud. This is actually shocking to me, since I didn't expect much in terms of loudness from this speaker, given its size, but it can go crazy loud. The mids are very natural in tuning, slightly warm, regardless whether the bass boost is turned on or off, and the midrange tends to be slightly forward compared to the bass and the treble. In fact, the midrange isn't so forward per se, but the bass has that roll off below 80 Hz, and the treble is slightly smoother and laid back, which makes the midrange feel more forward. Textures are actually quite good for the 220 USD price range, and so is the instrument separation. 

The treble is pretty well expressed, and on the smoother side, although it isn't fully smooth, there still is some texture / grain in the treble. The treble extends pretty well in the higher registers, but the upper midrange / lower treble area is actually subdued slightly, while the actual extension goes well in the higher registers. This means that emotional pieces, female vocals, and violins aren't the most tinged or colored, but that the sound is actually pretty even and easy to enjoy, even with less than ideal recorded music. 

You could say that the sound has good dynamics as well, Music Cast 20 being one of the more dynamic multi room speakers out there. 



Desktop / Multi Room Usage

There is no possibility to use the Music Cast 20 on a portable setup, as it requires power and has no battery, basically, this is not a portable bluetooth speaker, it is a wireless / Wifi speaker that is made to stay at home. 



When using it around the house, the advantage is that as long as you have a fairly stable Wifi signal, you're going to be fine as far as connections and cables go, making the Music Cast 20 very easy to conceal and blend with the background. Furthermore, the power connector is a very basic 2-Pin power connector, which is easy to find if you need a specific length, and the speaker itself is somewhat heavy, and has a rubberized base, which means that it is quite hard to known if over.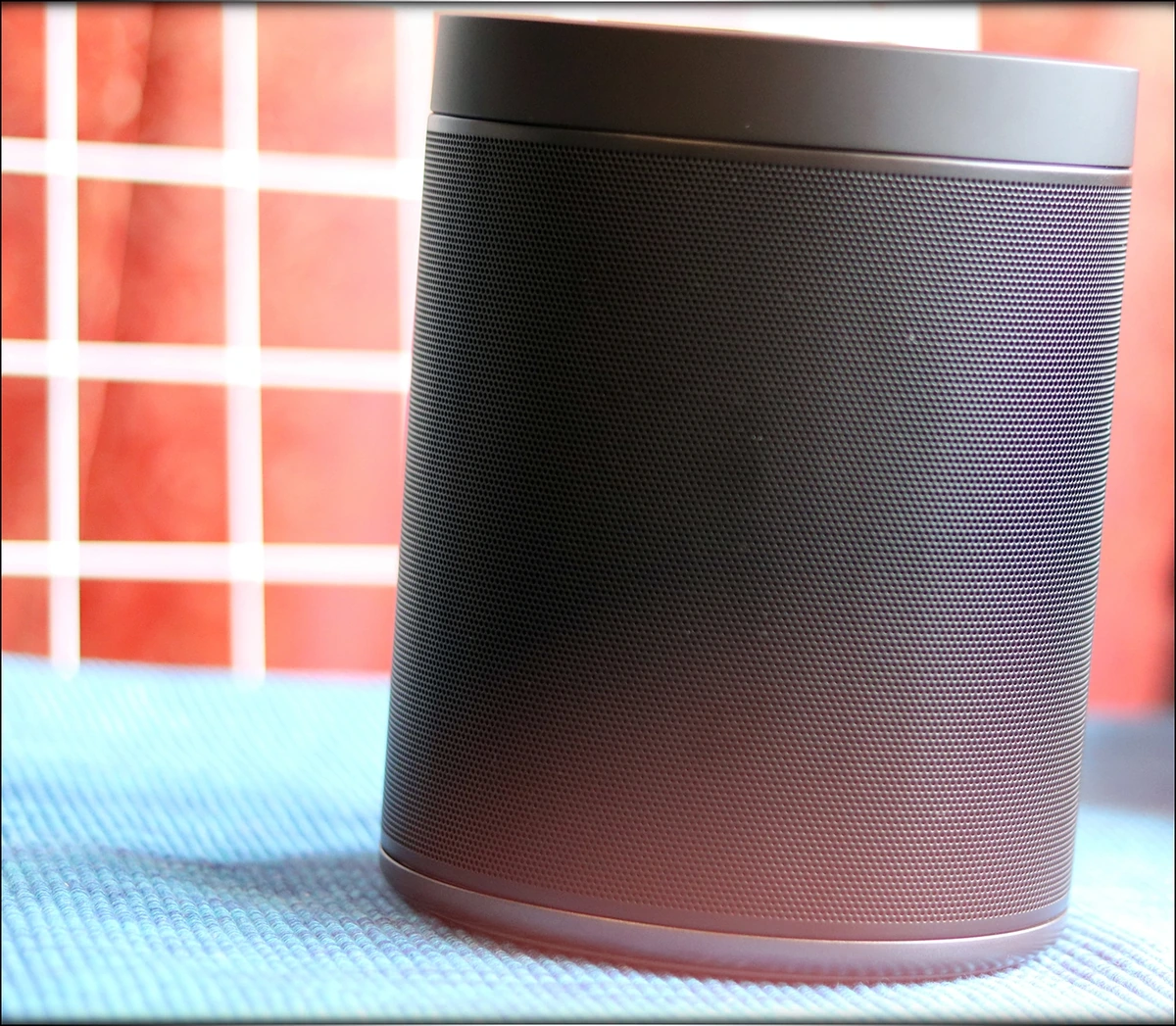 The design of the speaker is basic, but this also makes it very non-intrusive, easy to pair with rooms in any style, from more classic, to grand, all the way to modern, Music Cast 20 will blend right in with your home. 



If you get two of those, you could easily pair them to hold a party and call it a day, especially considering that two of them will get quite loud. Well, you won't be getting a rock concert experience going on, but for a more settled party, you can do just fine. 



Short Summary in Romanian (HIFI Expert Sells mainly in Romania)

Review-ul de astazi este despre o boxa Multi-Room numita Yamaha Music Cast 20. Aceasta se gaseste la HIFI Expert, un magazin ce are o gama larga de produse, inclusiv boxe ce poarta un renume si mai inalt, dar si proiectoare, si tot ce inseamna Audio-Video. 

Yamaha Music Cast 20 este o boxa simpla, cu un design non-intrusiv, ce se va combina bine cu orice fundal, insa poate sa produca un sunet puternic, cu care puteti pana si oferi o petrecere de camera, insa in acea situatie ar fii recomandat sa achizitionati doua si sa le folositi in modul "pereche" pentru a avea un sunet stereo. 

Boxa are un range maricel, nu exista probleme cu semnalul, iar cablul de curent este un 2-Pin obisnuit, ceea ce inseamna ca este foarte usor de folosit unul mai scurt decat cel inclus in pahcet. Chiar mai mult, boxa vine si cu conectori RJ-45, daca doriti sa utilizati cabluri si nu conexiunea Wifi. 

Sunetul boxei este unul foarte natural si usor de apreciat, putin cald, insa cu inalte nu foarte tari. Bass-ul coboara pana pe la 80 Hz, insa exista un mod de Bass Boost care poate sa ingroase sunetul si sa ofere mai multa forta in spatele fiecarei note muzicale. 

Per total este o boxa pe care o pot recomanda cu usurinta celor care vor sa aiba un sistem Multi-Room compatibil cu Roon si AirPlay, Tidal si alte servicii de Streaming. 


Value and Conclusion

For the price of 220 USD, there are quite a few options, even when it comes to multi room speakers, but the Yamaha Music Cast 20 makes a pretty interesting offering. The main advantages are flawless integration with Roon, Airplay, Tidal and many other streaming services. Furthermore, it is easy to set up, constructed well, and there's nothing that keeps it back, if you need a multi room speaker at 220 USD, the Music cast 20 is really easy to recommend and look into.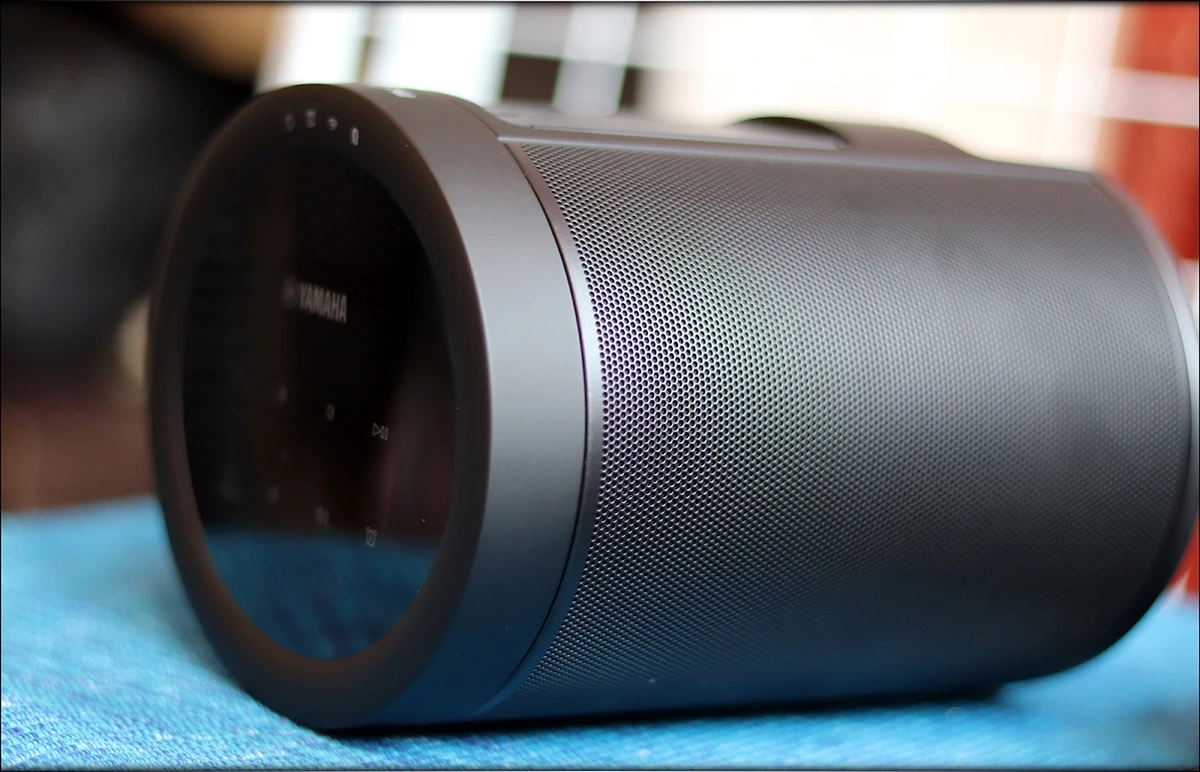 The package is quite basic, and so is the build and aesthetics, but that's for the better, given that the Music Cast 20 is made to sit in one room and to blend with the background, rather than to be an attraction of its own.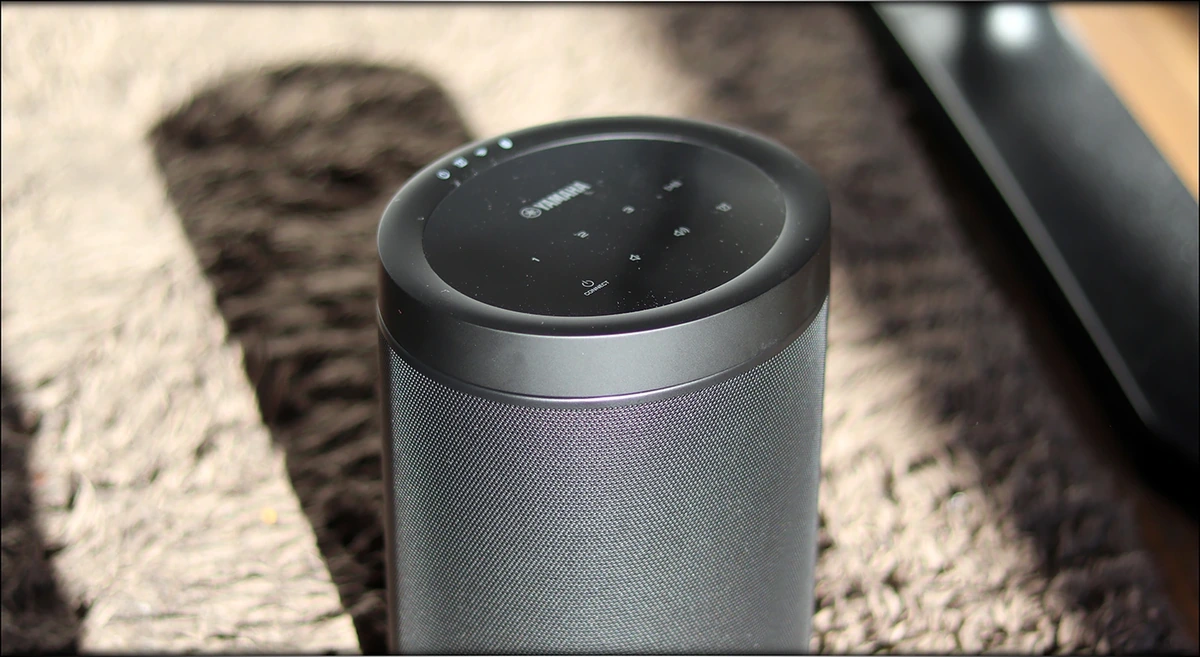 This being said, the speaker can easily be your main attraction if you have people over, or if you want to stream music in other rooms of your house with ease, and two of those speakers can generate enough loudness to make an enjoyable experience for those who visit your home. You can even throw a party, the music will sound natural, warm-ish, and non-fatiguing, even if you decide to throw on some older music that wasn't recorded so well.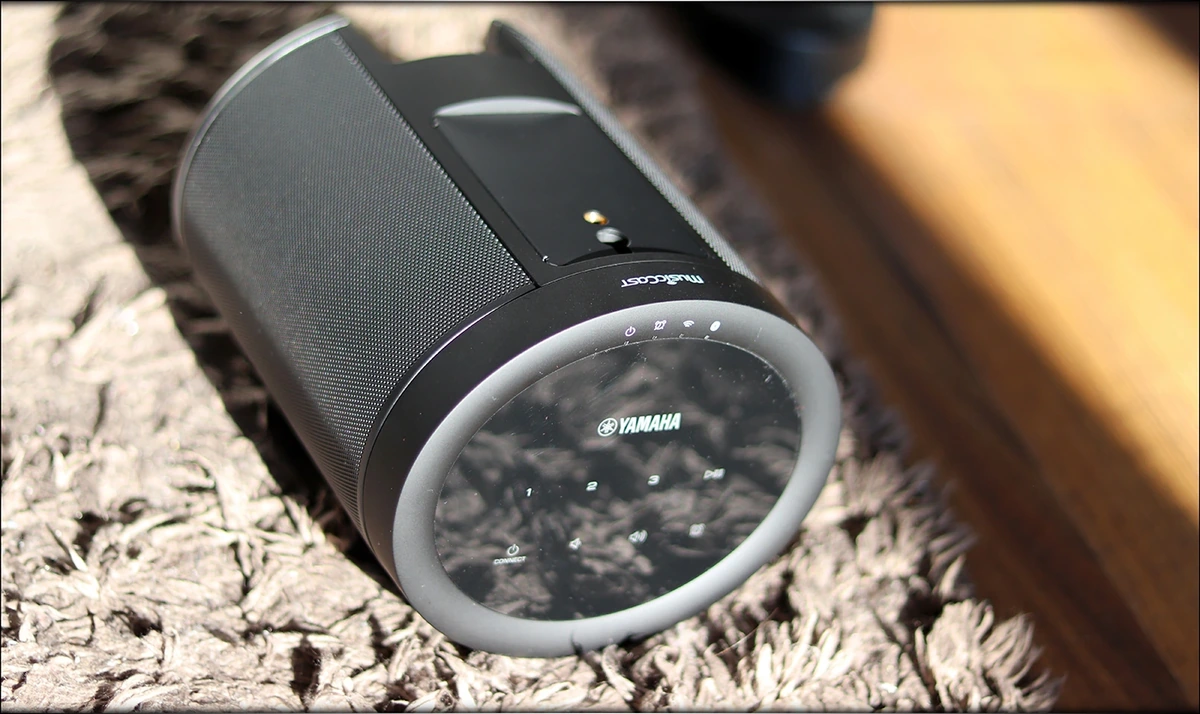 Overall, if you need a Wifi speaker to delight yourself with, something with Multi Room, AirPlay and Streaming compatibility, the Music Cast 20 makes an interesting offer, and if you're from Romania, or Europe, or just visiting, don't forget to check out HIFI Expert and their vast product range, including some of the finest flagship speakers, amplifiers and such. 
Product Link
You can get the WX021 from www.amazon.com here: https://www.amazon.com/Yamaha-MusicCast-Wireless-speaker-Streaming/dp/B07CK93ZZF/
---
--- Please remember to stay safe, and always have fun while listening to music!---
 - If you have a dime to spare, please donate, and help us! It would make the day brighter for me and my wife- 
---
Full Playlist used for this review
We listened to more songs than those named in this playlist, but those are excellent for identifying a sonic signature.  I recommend trying most of the songs from this playlist, especially if you're searching for new music! The playlists are different for Spotify, Tidal and Youtube, and based on the songs I enjoy and are available on each!
https://www.youtube.com/playlist?list=PL_cjBXGmwSHSdGcwuc_bKbBDGHL4QvYBu
https://open.spotify.com/playlist/5J3oloz8Riy9LxEGenOjQ0?si=979ba4f082414be7
https://tidal.com/browse/playlist/330fd544-8e5b-4839-bd35-676b2edbb3d5
--- Contact Us ---





---