Clear Tune Monitors' Vintage Series VS-4 – Vintage Love for Music
Clear Tune Monitors is a well-respected company from the USA creating and designing IEMs with utmost care. Their Vintage Series VS-4 IEMs are labeled as a vintage pair of IEMs with a modern sound, and we're going to look into how they sound and what this means for the user. Being a 4-way monitor priced just right, they are most intriguing to hear and experience.  

Introduction

This is the first time we review a product from Clear Tune Monitors, but we really hope it will be the first out of many as, during our talks, we noticed an amazing care to detail and towards their customers along with excellent overall company ethics and morals. Clear Tune Monitors is not exactly a newcomer to the IEM (In-Ear Monitor) market, and while VS-4 is an upper midrange IEM, they also have a few summit-fi IEMs on the market, along with a good amount of experience in designing and creating IEMs. VS-4 is a 4-way IEM with one low range BA driver, two midrange driver and one driver taking care of the treble. 

It should be noted that I have absolutely no affiliation with Clear Tune Monitors (CTM), I am not receiving any incentive for this review or to sweeten things out. This review is not sponsored nor has been paid for by Clear Tune Monitors or anyone else. I'd like to thank Clear Tune Monitors for providing the sample for this review. The sample was provided along with Clear Tune's request for an honest and unbiased review. This review will be as objective as it is humanly possible, and it reflects my personal experience with ClearTune Monitors' VS-4. Every opinion expressed is mine and I stand by it, the purpose of this review is to help those interested in Clear Tune Monitors VS-4 find their next music companion.
Product Link
You can purchase CTM VS-4 from www.amazon.com here: https://www.amazon.com/Vintage-VS-4-Monitor-ear-universal/dp/B06VY89Y7N
Packaging

First things first, let's get the packaging out of the way: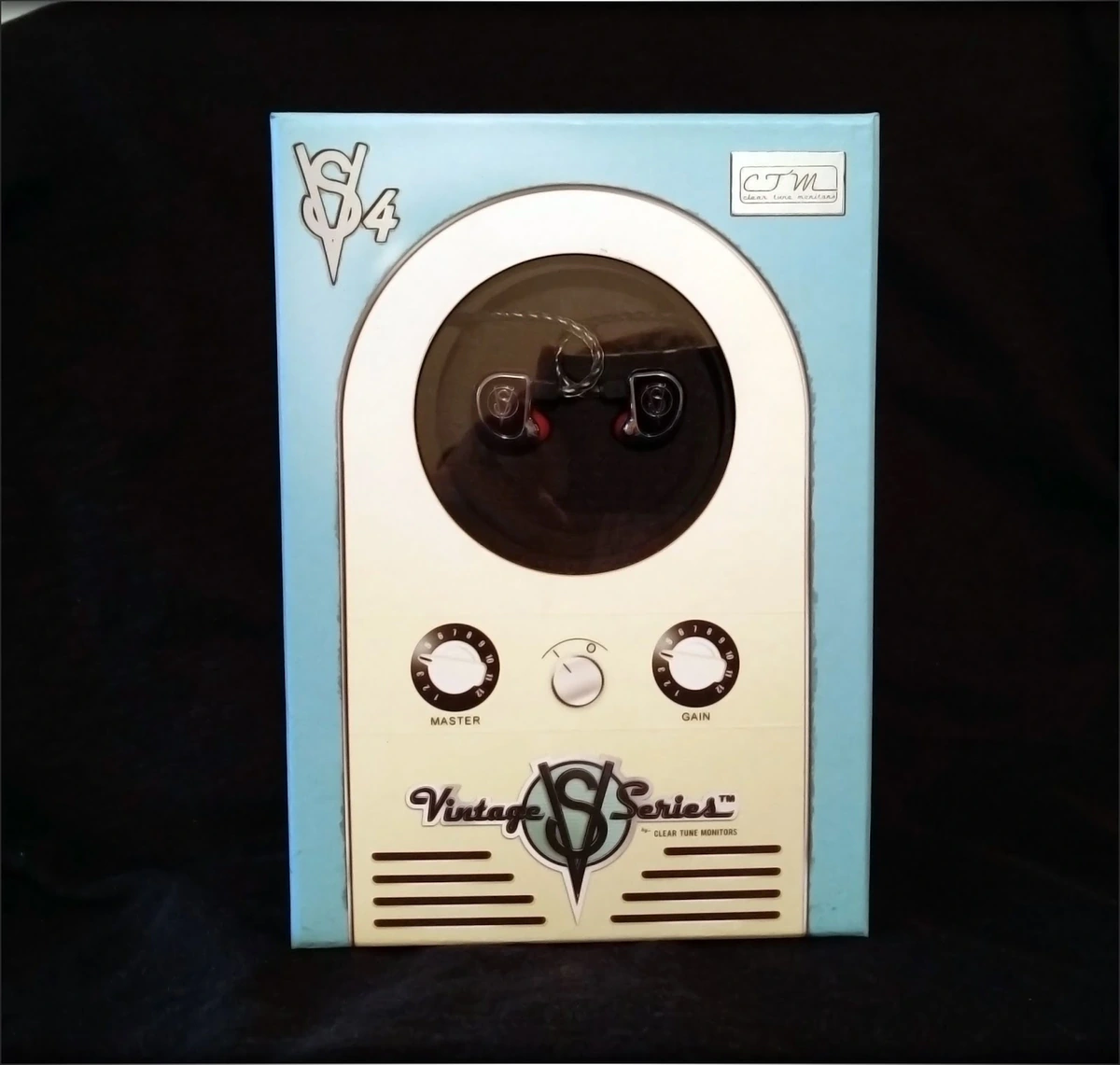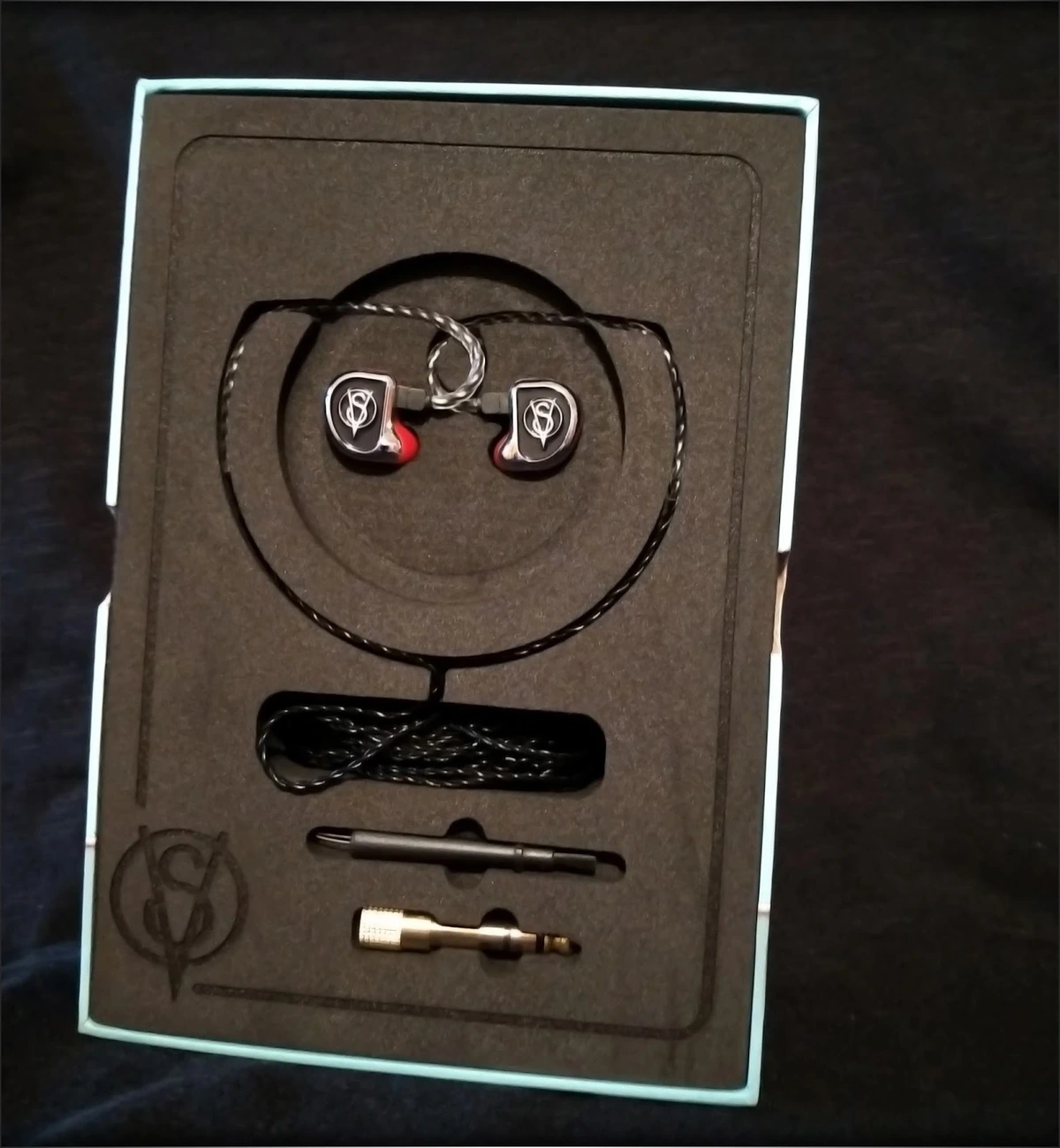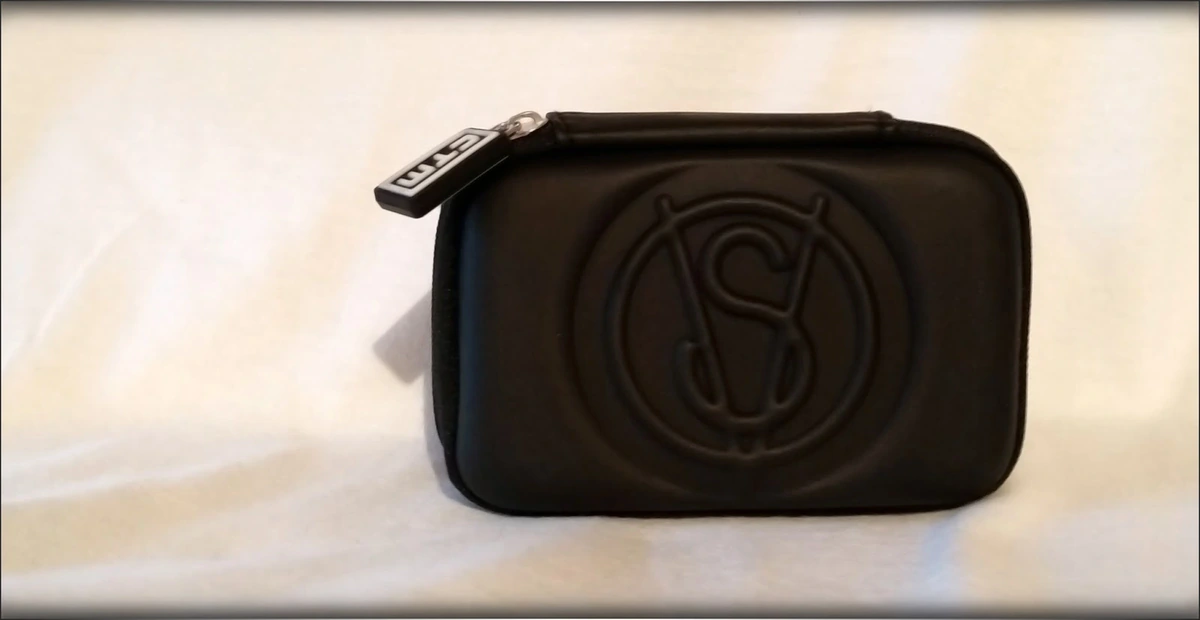 Starting with the package, we know we are dealing with a high-quality product, made with care and made by a company which respects themselves. VS-4 is labeled as a vintage IEM, and the packaging aims to enhance this feeling, by providing a package that loosely resembles an older car, painted in a beautiful blue color, which instantly reminded us of "a time when everything was simpler and easier". 

The whole package screams attention to details, and it is instantly possible to notice how ClearTune spent weeks until they came with the right design. 

Clear Tune's VS-4 comes in a large cardboard box with the beautiful imagery on it, with a rather unique design to it. Inside, you can find the IEMs themselves seated in a foam cutout, and there are a few accessories ingeniously hidden in the box. 

Besides the IEMs, Clear Tune includes: 
A High-Quality Cable, Single Ended
6.3 mm Adapter 
Cleaning tool
A few sets of tips, including double flange silicone tips
A few sets of foam tips 
VS-4 IEM 
Soft Carrying Case

All in all, the package feels very high-end, there is a good selection of accessories, and one can surely enjoy VS-4 out of the box without a hassle. 



Build Quality/Aesthetics/Fit/Comfort

When it comes to their build quality, VS-4 is a 4-way BA-based IEM, with a very solid build, and with a pretty modern look. Although they are dubbed as vintage, we feel like they would fit quite well with a business suit as well as with a punk-rock outfit, so they aren't necessarily limited to the vintage style. 




The build quality is excellent, the whole IEM feels extremely solid, the cables have a firm and solid connection to the IEM, and the tip connecting mechanism is quite excellent. 

VS-4 is slightly reflective, and the silvery parts on the outside feel like metallic alloys, leaving a very high-end overall feeling. 
The comfort is quite excellent, and there's no issue that we could report, although, like with any IEM based on only BA drivers, we recommend a slow insertion, and care when taking them out as well. The IEM bodies are on the average to larger size, but the ergonomics are managed fairly well. The wearing style is over the ear, with a shallow to medium insertion, but the bore size is on the medium size, being rather comfortable for the majority of ears. 
All in all, ClearTune's experience with IEMs is visible from their VS-4 monitor as they managed to not only make them look stunning in person, but to also sit well in the ears. 



Sound Quality

It is just about time we got to the fun part!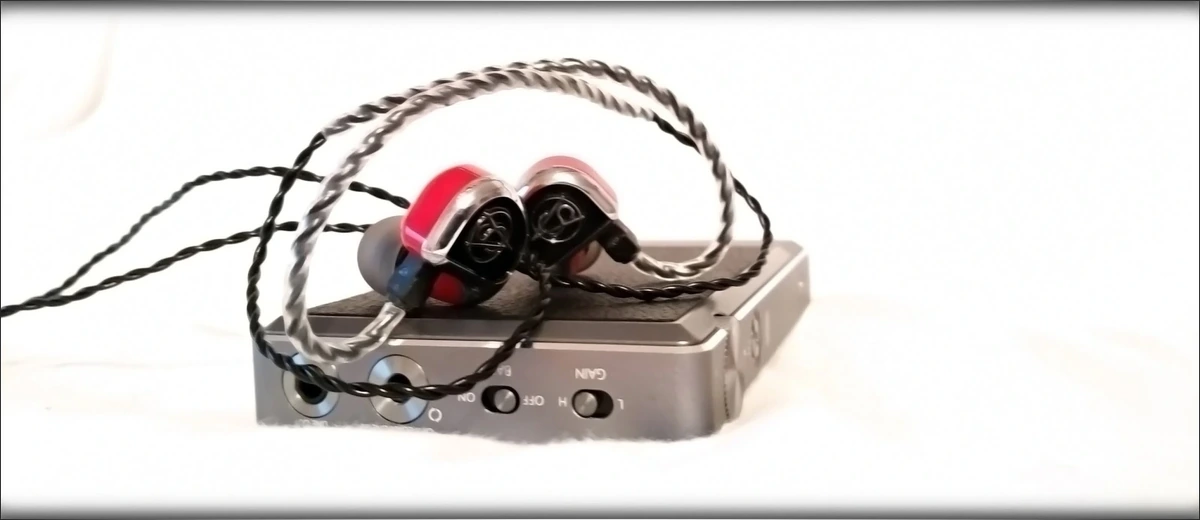 VS-4's signature is quite unique, with a rather specific tuning, that we will name "vintage" for now. While that doesn't make a lot of sense, the general feeling we are getting from their signature is that the sub-bass is on the neutral side, the mid bass is enhanced, giving them a warm presentation, the midrange is on the more recessed side, but without coming off as too recessed, and the treble climbs a bit until the lower treble, after which it tends to smooth and decrease in amount. 

The overall tuning feels like it has a moderate thumping effect, a great body / thickness with a luscious presentation, with amazing male vocals, excellent clarity and definition, the treble bearing a good amount of glimmer without going into the metallic side, with the upper treble having a fair amount of air and extension to bring a good sized soundstage. 

The bass is generally on the warmer side, with a moderate sub-bass, leading to a warmer presentation, similar to that found on more analogue setups, and somewhat reminding us of the typical mastering settings used on vintage rock music. There is a good amount of warmth and thickness, the whole sound feeling very satisfying, but the sub-bass isn't thumping or kicking as hard, leading to a rather interesting presentation. 

The midrange is amazingly clear and has an excellent feeling with guitars, with a rather emotional and well-toned presentation, both male and female vocals feeling natural and well presented. 

The treble is strong at the first portion, thing which gives them a really good revealing ability, and which enhances guitar bite, for both electric and acoustic guitars, after which it becomes smoother and smoother, although leaving enough air for instruments to feel well-separated and for the soundstage to be on the studio size. 

The short version is: V-shaped, with enhanced midbass, enhanced upper midrange, revealing, clear, well-defined and juicy / satisfying. 



Soundstage

This is an interesting property of VS-4, the soundstage. The main focal point here is not the soundstage size, or rather, it is in a different way from most IEMs out there. It doesn't come off as large, but it isn't congested, personal or intimate either. The soundstage of VS-4 is on the studio side, being about what feels natural, or ever so slightly more intimate than the ideal, but still within good size. The instrument separation, on the other side, is quite good. Given their warmer nature, along with a little bite in the upper midrange-lower treble, the instruments generally feel very well defined, bass notes are well separated from voices, which are usually well separated from juicy guitar notes, which in exchange are well separated from cymbal crashes and other symbols and instruments. 



ADSR / PRaT

The ADSR / PRaT of VS-4 is fairly good, with the texturization of VS-4 being on the natural to revealing side. We feel that the 3-way crossover, along with the BA-only design does help with this, but we are happy to report that the sound doesn't come off as analytical or grainy, but instead, the whole sound has a magical musicality to it, all while staying quite revealing, and while being able to extract fine textures from instruments.  


Portable Usage

Taking VS-4 on a walk through the busy streets of Bucharest is no challenge for them, as they are rather easy to drive, being driveable from a typical smartphone (although we don't quite recommend using anything below a midrange Player for taking advantage of their exquisite quality), they are very comfortable, even after a few good hours of usage, and they also isolate fairly well. When it comes to their isolation, they isolate about as good as most IEMs out there, and are in lines with the average, not being ultra-isolating like Etymotic IEMs tend to be, but they aren't quite open either. 



It is possible to keep them at a low volume, walk through a busy street in full day traffic, and still enjoy music to the max, without any kind of bother. 

They can be driven from virtually anything, and we haven't detected VS-4 as being quite that sensitive to hiss, but they tend to be better off driven from a DAP than from a smartphone, their revealing nature helping a lot with taking advantage of higher-end sources. 

The cable is not prone to any kind of noise, the fit is very stable and the tips don't get slippery after a few hours of usage, in all truth VS-4 being just a really sweet IEM to take on a walk. 



Comparisons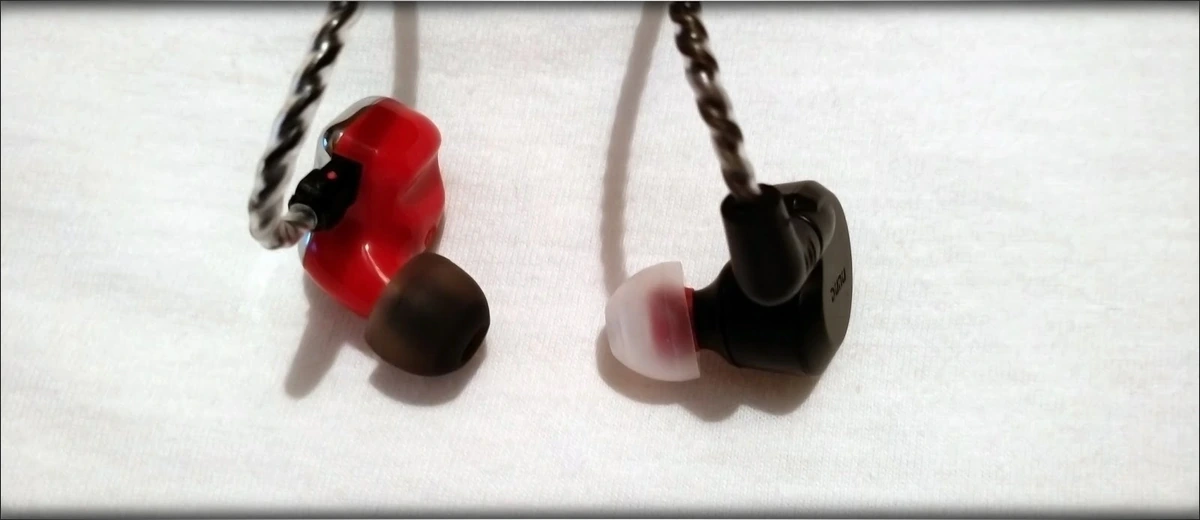 Clear Tune Monitors VS-4 vs Unique Melody Martian – UM Martian is quite a precise and clear IEM with a tight bottom end, a clear and very detailed midrange, and a bright and energetic top end. In direct comparison, VS-4 comes as much more lively and satisfying, with their enhanced mid-bass, with a thicker sound, and with a more juicy and musical sound, where UM Martians is tighter, especially in the bass, more detailed, and more analytic. There are other differences between their designs, and while this is counter-intuitive, UM Martian has 2 bass drivers, yet it has less sub-bass, and less midbass in amount, being tighter and more revealing in general. The two IEMs have a very different signature, one being a colored, V-shaped, musical and enjoyable IEM (VS-4), the other being a tight, bright and analytical IEM (UM Martian).

Clear Tune Monitors VS-4 vs Sennheiser IE800 – IE800 is a hyper U-shaped sounding IEM with a very strong sub-bass, a less forward and actually recessed mid-bass, a recessed midrange, and a forward treble, both for the lower and for the upper treble. Starting with the basic differences, IE800 does not have detachable cables, although they have replaceable cables. IE800 tends to be much stronger in the sub-bass, much leaner in the mid-bass, more recessed in the midrange, less forward in the upper midrange / lower treble, and much more forward in the upper treble. This makes IE800 clearer, more detailed, less thick, better separated, with a similarly sized soundstage, with a much more of a U-shaped signature, where VS-4 is much more V-shaped than it is U-shaped, with a thicker, more satisfying presentation, similar guitar presentation, with more emphasis on a more direct sound rather than the more extended IE800. The comfort would theoretically be better with IE800, given their extremely small IEM body sizes, but the cables are not detachable at the IEM level, and the tips use a proprietary system, where VS-4 can use all kinds of tips for improved fit, if need be, like SpinFit and such. The two seem to appeal to different public, IE800 having a really different sound and coming as a different IEM entirely, working just as well with a wide array of music, but with a different presentation. 

Clear Tune Monitors VS-4 vs HIFIMAN RE800 – RE800 is a rather interesting IEM, made by HiFiMAN and being one of the IEMs with the smallest housings around, just like IE800. It seems like HiFiMAN has brought a new version of RE800 with detachable cables, so they are in similar ground as VS-4 in this aspect. RE800 has a much tighter bass, with a more recessed midrange, a thinner general sound, with a much stronger upper midrange / lower treble, and with less upper treble. RE800 works really really well with one thing, and that is acoustic music. The amount of bite acoustic guitars have is quite different, with VS-4 the acoustic guitars feeling thicker and bearing less bite than they do with RE800. For most other music types though, VS-4 is more satisfying and the extra bite RE800 has can prove to be a bit too much on rock and metal, VS-4 reaching a sweet spot for both rock and metal. 

Clear Tune Monitors VS-4 vs Beyerdynamic Xelento – Being a romantic IEM, Xelento has a totally different appeal, with a much stronger sub-bass, a similarly strong midbass, a more forward midrange, and a much more recessed upper midrange and treble. Xelento is smoother in general, and is more musical, but VS-4 is more revealing in general, with a more clear sound, due to the more recessed midrange, and due to the more forward upper midrange and lower treble. The instrument separation is similar between the two, although the more revealing nature of VS-4 might make them reveal different instruments more, especially for those that have a lot of information in the upper midrange (trumpets, some guitars, certain synths, etc.). Fit is similar between the two, and both provide detachable cables of high quality, although Xelento comes with two cables from the factory. Xelento does use proprietary tips, if this is an important factor. We feel that people who are looking for a more romantic and smooth IEM will go for Xelento, as it delivers more on this type of signature, while people who are looking for a thick, satisfying yet energetic and uplifting signature will go for VS-4, the two IEMs being rather complementary.  

Clear Tune Monitors VS-4 vs Dita Truth Answer Edition – Dita Answer, the Truth Edition is a rather analytical IEM with excellent resolution and revealing abilities, with a neutral bass and mid-bass, a neutral and very clear midrange, and a more enhanced and sparkly treble that is sure to be extremely engaging. VS-4 sounds thicker and less detailed in comparison, the revealing powers of Dita Truth Answer Edition being some not to be played with. Dita Truth tends to be a rather neutral IEM with a brighter top end, and excellent extension so its soundstage is inherently larger in size, and its instrument separation is more defined, where VS-4 tends to be more romantic and more focused in direct comparison. We feel like the two are somewhat complementary, as VS-4 tends to be thicker and to provide a more satisfying sound, while Dita Truth tends to be a more analytic IEM with a more revealing signature.  



Recommended Pairings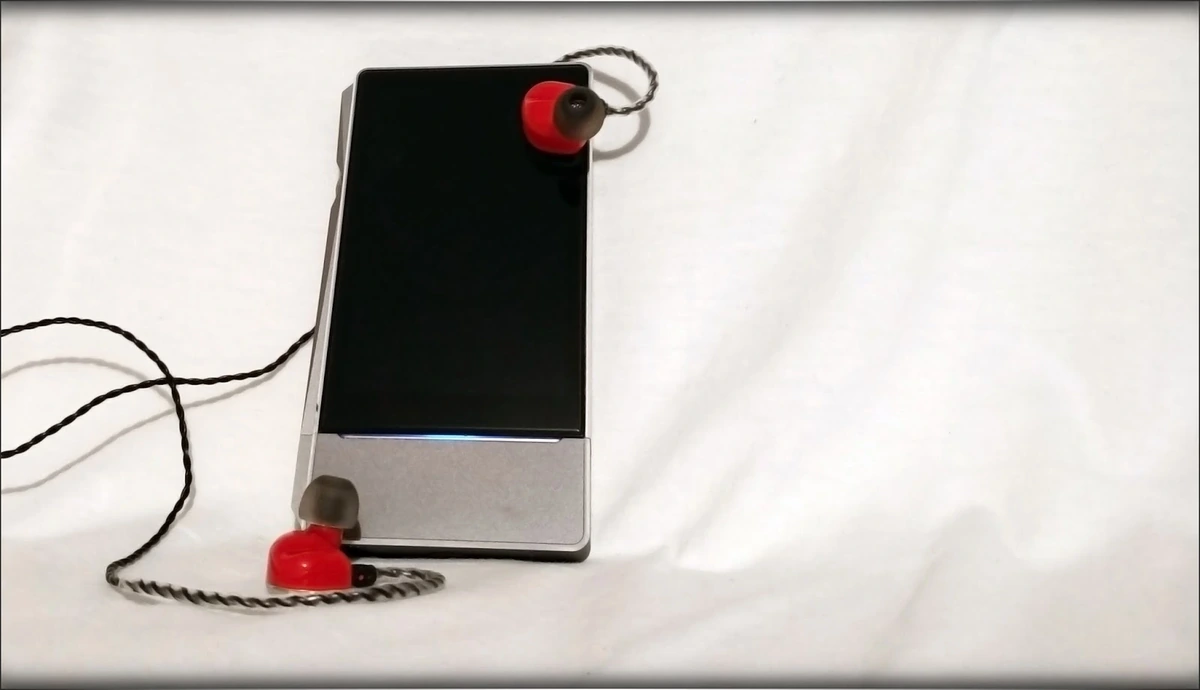 Clear Tune Monitors VS-4 + iBasso DX200 (AMP5) – DX200 driven with its AMP5 is one of the sweetest DAPs out there, being on the summit part of the DAP experience, as one of the DAPs we consider the best we tested to date. With AMP5, it gives VS-4 a lot of life, with a very vivid sound, and a strong lively signature. The sonic signature is as uplifting as always, with a thick and satisfying bottom end, and a bright end energetic top end, although DX200 does give VS-4 a very good ADSR / PRaT characteristic, with an excellent musical note definition. The soundstage seems deeper and music layers seem better defined with DX200 (AMP 5) driving VS-4.

Clear Tune Monitors VS-4 + X7mkii (AMP5) – This setup is also quite amazing as VS-4 is able to reveal X7mkii's fine properties, like a very vivid and dynamic sound, along with a very well defined musical note rendering. The one thing that really impressed us with this combination is the amount of detail X7mkii is able to push through VS-4, a really well-matched combination. The soundstage width seems to be slightly enhanced with X7mkii driving VS-4. 

Clear Tune Monitors VS-4 + iDSD Black Label – Combining VS-4 with the DAC/AMP we called "the pinnacle of the DAC/AMP", back when we reviewed it, does lead to some very interesting results. iDSD BL's character enhances the sub-bass on VS-4, and it gives them a more energetic top end as well, leading to an interesting combination that sounds strong at the same time it sounds vivid and dynamic. The soundstage depth also seems to be increased a bit with iDSD BL driving VS-4. 



Value and Conclusion

Clear Tune's VS-4 sure is a fun and colored IEM which reminds us of how much we love things that are, and which can be considered vintage, especially that juicy and playful rock and metal from the good old golden days.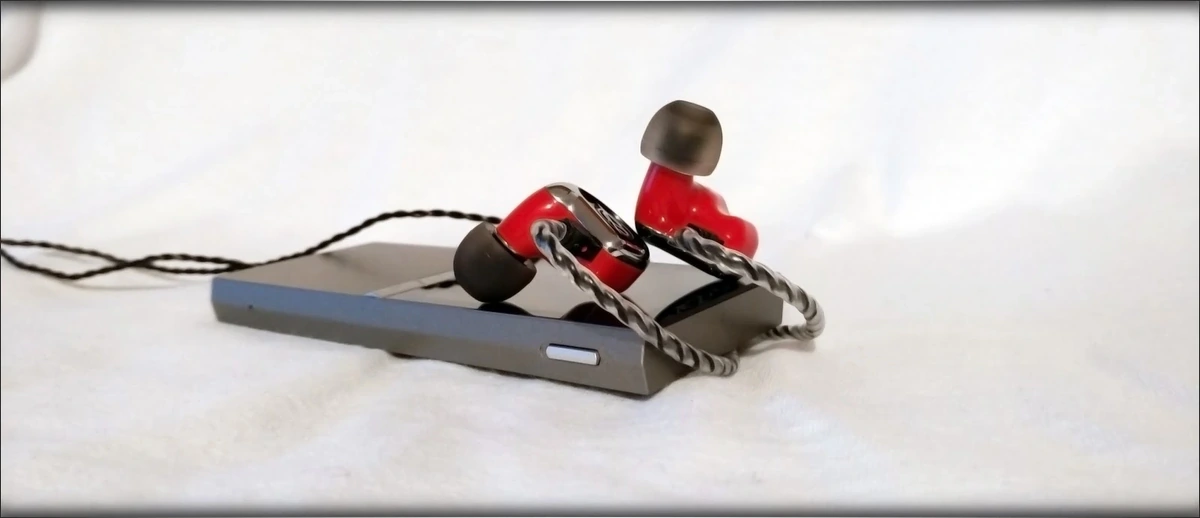 Starting with an exquisite package and a rather excellent build quality, VS-4 surely feels like a high-end IEM, and it comes with a good amount of tips and a nice carrying case, justifying its price point. The excellent design isn't our only focus, as we are most impressed in hearing its sonic performance. 

It has a thick sound and extremely satisfying sound, with a clear and pretty detailed midrange, with a good amount of bite in the upper midrange/lower treble, which ends with a little smoother and less expressed upper treble, leading to a unique and fun signature. They are never fatiguing, and they can be worn for hours on a row without an issue, being both an excellent IEM for listening as much as they are an excellent IEM to wear while performing live. 

At the end of the day, if you're looking for a warm and sweet IEM, with a good technical ability, and a clear yet playful presentation, ClearTune Monitors VS-4 is surely something you can look into and you should consider, especially for those of us who good some good old' rock and metal. 
Product Link
You can purchase CTM VS-4 from www.amazon.com here: https://www.amazon.com/Vintage-VS-4-Monitor-ear-universal/dp/B06VY89Y7N
---
--- Please remember to stay safe, and always have fun while listening to music!---
 - If you have a dime to spare, please donate, and help us! It would make the day brighter for me and my wife- 
---
Full Playlist used for this review
We listened to more songs than those named in this playlist, but those are excellent for identifying a sonic signature.  I recommend trying most of the songs from this playlist, especially if you're searching for new music! The playlists are different for Spotify, Tidal and Youtube, and based on the songs I enjoy and are available on each!
https://www.youtube.com/playlist?list=PL_cjBXGmwSHSdGcwuc_bKbBDGHL4QvYBu
https://open.spotify.com/playlist/5J3oloz8Riy9LxEGenOjQ0?si=979ba4f082414be7
https://tidal.com/browse/playlist/330fd544-8e5b-4839-bd35-676b2edbb3d5
--- Contact Us ---





---