Arylic S10 Multiroom Steamer – Awesome Sound & Shape
Arylic S10 is the entry to Streaming, and it is a unit priced at 79 USD, a diminutive design, and RJ45 LAN Port, Line In, Line Out and a remote included in the package. Given the price point, I have not reviewed many streamers around the price point, but there is the Triangle AIO C Connect (150 USD) I can compare the S10 to.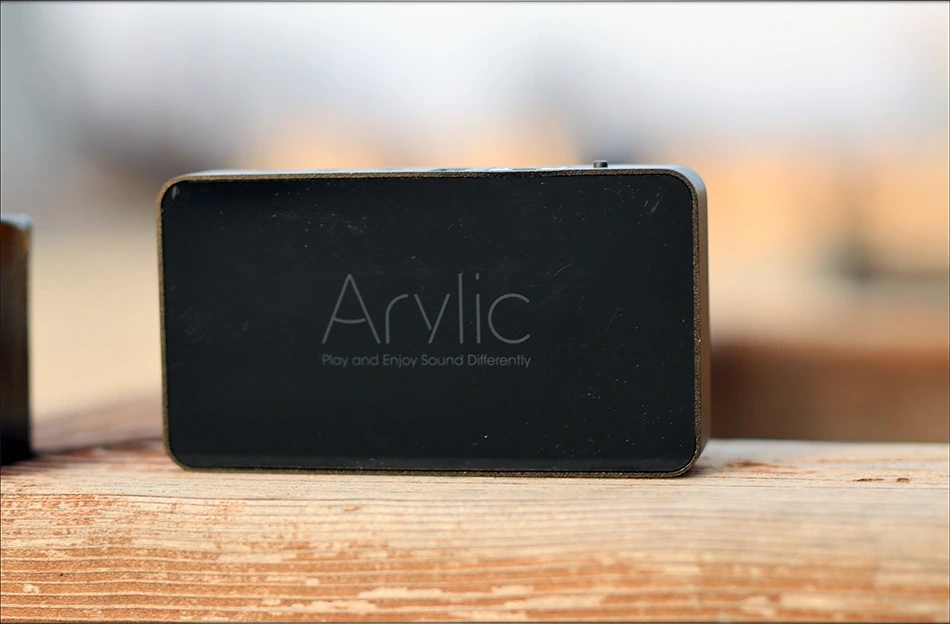 Introduction
Arylic decided to invest in, and create an interesting streamer that's about as affordable as Pi alternatives are, but which is much easier to program, use and which has a solid design, with Arylic excellent support behind. Arylic is one of the few companies, like HIFIMAN, who provides good and direct support for their products, including excellent aftermarket support, with good build quality and excellent customer communication.
It should be noted that I have absolutely no affiliation with Arylic. I'd like to thank Arylic for providing the sample for this review. This review reflects my personal experience with Arylic S10. Every opinion expressed is mine and I stand by it. The purpose of this review is to help those interested in Arylic S10 find their next music companion. 
Product Link
You can grab one from www.amazon.com here: https://amzn.to/3HuRbqw
If you're in the UK, you can grab one from www.amazon.co.uk here: https://amzn.to/3tgJ2B5
And if you're from Europe, you can grab one from www.amazon.de here: https://amzn.to/3vojwg3
Packaging
First things first, let's get the packaging out of the way: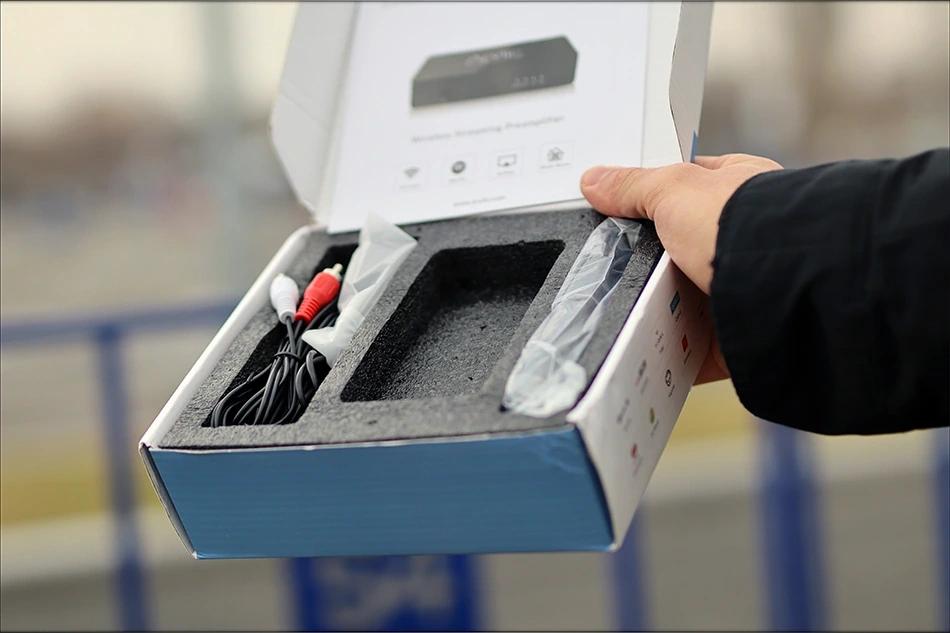 The package of S10 is actually pretty interesting, because Arylic likes to make rich products with rich packages. The full package includes:
S10

User Manual

Remote

5V1A Micro USB Power Adapter

Aux 3.5mm cable

2-1 RCA Cable.
Build Quality/Aesthetics/Features
We have a very simple design and build with the S10, but it is a very effective one as well. The front of the streamer has 4 LEDs, one of which will be lit to show what input you're currently using. There's also a huge IR or infrared receiver at the front. At the back of the unit, things get a bit more busy, and we have a RESET button, a LAN port, USB input, AUX Input, Line Out and a microUSB power supply.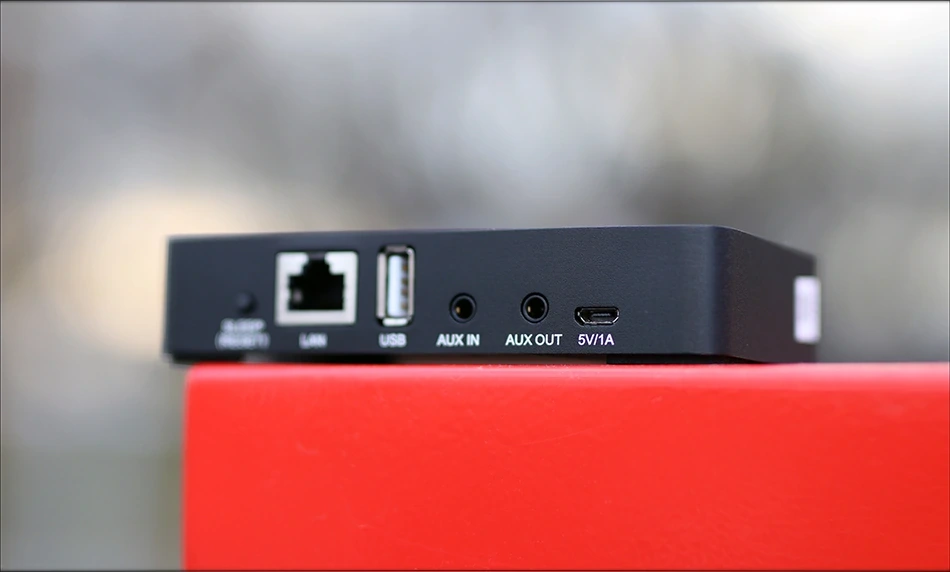 Generally speaking, the AUX input does not sound as good as the Ethernet or the Wifi input. S10 supports inputs from Bluetooth 5.0, RJ45 Ethernet up to 100M, as well as Wireless signals from the 802.11b/g/n 2.4GHz networks. The Bluetooth distance is quoted to be about 30 Meters, but I found it to be roughly 15 meters with no obstacles for a good , reliable signal. The SNR is 91dB, which on paper is actually pretty humble, paired with a THD of about 0.03%, which on paper also sounds pretty meager. 
S10 is able to decide FLAC, Mp3, AAc, ALAC, APE and WAV, and up to 24bit / 192kHz signals, weighing in about 200 grams. The remote works pretty nicely, and you will need to use the 4 Stream app with it. I found the app to be pretty awful for me, since it is slow, and the UI is cluttered with useless options, pretty complicated to get what you need it to do, but also fairly bug-free compared to the majority of APPs for Streamers. Setting S10 up takes about 20 minutes and once it is set up, everything works fairly well.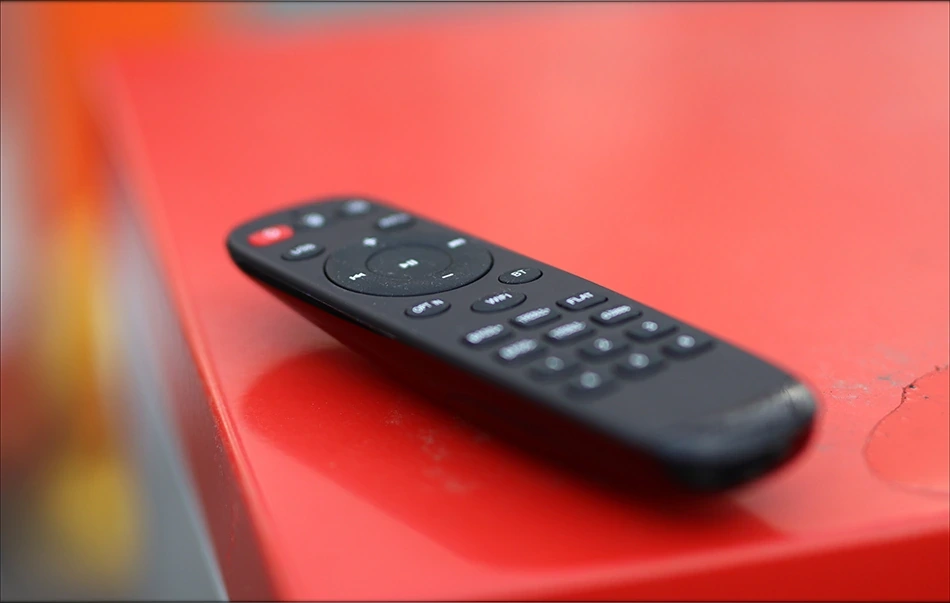 I noticed no big difference in replacing the default USB converter, the unit being fairly well isolated from power converter related noise. We need to mention that S10 has a DAC chip inside, as the main signal it outputs is an AUX signal, or an analogic one. The USB input is for using a USB device with up to 1024 songs on it. AirPlay 1 is supported as well as QPlay, Spotify. The full list of supported Apps includes: iHeartRadio, Spotify, Tidal, Qobuz and Deezer.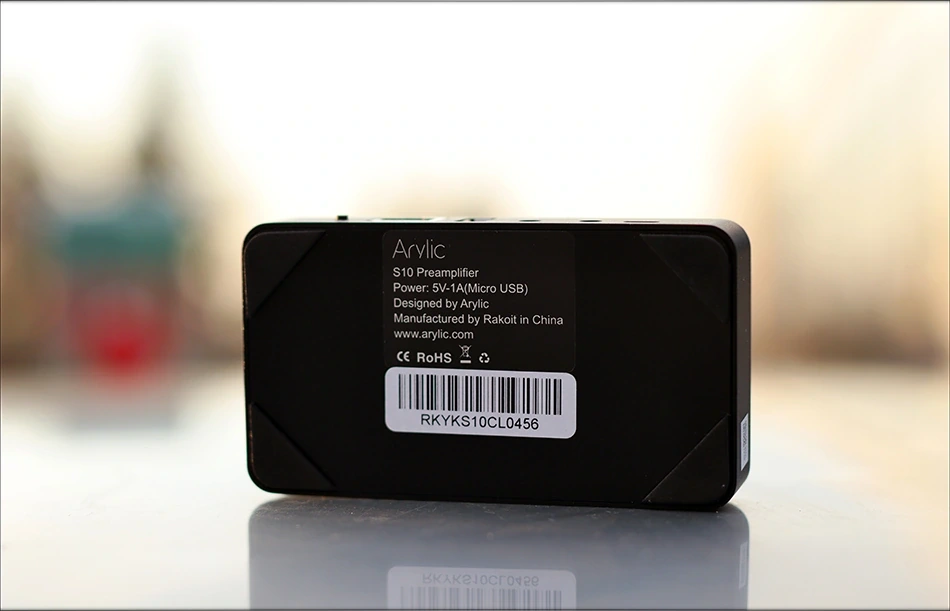 All in all, despite my dislike for the 4 Stream app, it works as intended, and I experienced no bugs, no odd behaviors, and S10 is a fun to use unit that does what it is advertised to rather well, providing a fun and engaging experience for music listeners. It is not possible to find what the DAC inside of S10 is, and it cannot output a digital signal, so it will become the DAC for your system. 
Sound Quality
I want to start by saying that S10 is intended for more entry-level and budget systems, and that testing it with a high-end system will be fairly pointless, since you don't purchase a 79 USD DAC for a high-end system. The biggest advantage of S10 is the very low overall noise from all of its inputs, and the zero noise sonic performance from its ethernet input. While there aren't many streamers at this price point, there is none that's as quiet as S10 is in the background, and which has as many inputs. 
Generally speaking, the sound of the S10 is really clean, well balanced and fairly detailed for the price. The sound has a fair amount of soundstage width, a fair amount of depth, and if we consider that we're paying for it less than for the majority of dongles, the relative performance for the price is not just good but actually excellent. I noticed a pretty dynamic sound that's not compressed or distorted with S10, and volume is never a problem since you'll be using it with an external amplifier for volume control. 
In fact, S10 sounds fairly detailed, clean and well rounded, with a slightly warm midrange and a somewhat smooth treble, not a lot of upper treble quantity, but a fairly good bass presentation without considerable roll off in the sub bass. The sound has good contrast and control, plus a good instrument separation for the price. Connecting an external Amplifier like SMSL AO200 to it, using a pair of NHT C3 Speakers, or connecting Edifier S1000DB to S10, I hear a really clean and fun presentation. The sound is considerably more detailed, cleaner and has less overall background noise than using the 3.5mm headphone output or line out of my Comptuer / Motherboard (Gigabyte), and has better definition, resolution and clarity than using my smartphone. S10 is slightly above in clarity, definition and background noise to using a FiiO BTA30, but has a different usage scenario. 
Comparisons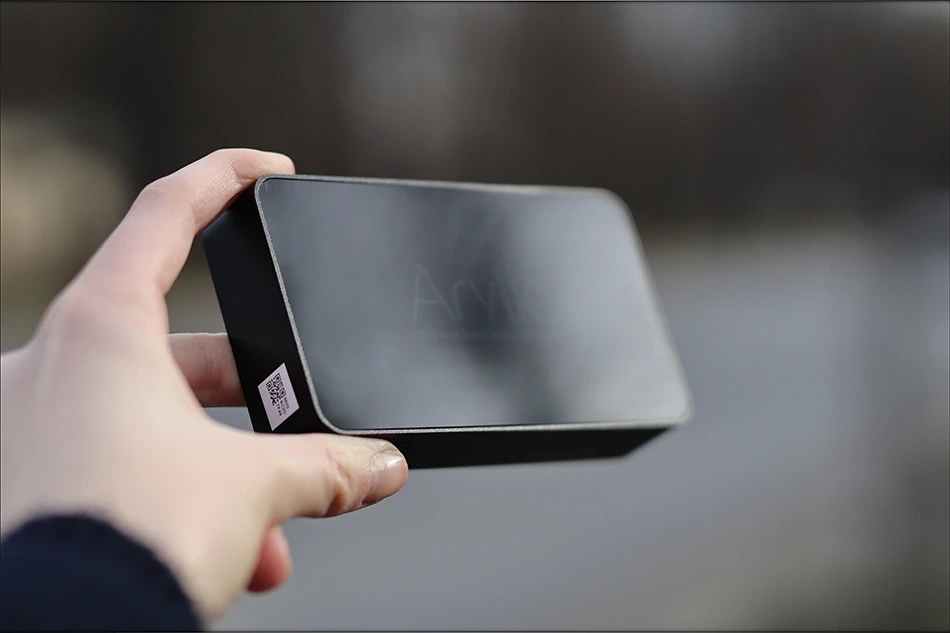 Arylic S10 vs Triangle AIO Connect (79 USD vs 150 USD) – We have two very different Streamers here today. The biggest difference is that while S10 cannot do any kind of digital output, AIO Connect has a really noisy analogue output and using it via its line out was almost impossible, the noise floor being generally very audible. This is why direct comparisons would be complicated, AIO has the advantage of using an external DAC which may be more potent than S10, but it also has a starting price of double that of S10, where S10 replaces the DAC in a system. I would recommend considering AIO Triangle as a Streamer for more expensive setups, and S10 for entry-level, bedroom, or bedside setups where having a simple DAC with a simple AMP or even active speakers is fun and feasible. 
Value and Conclusion
Here we have it, the most affordable streamer I ever tested, and it never felt cheap, rushed or undercooked, so I'm happy to report that S10 surprised me in a pleasant way, as the company always did so far. The overall sonic performance is superb for the money, and most DACs in this price range tend to come with some serious noise from all inputs, and be unusable, especially multi room setups.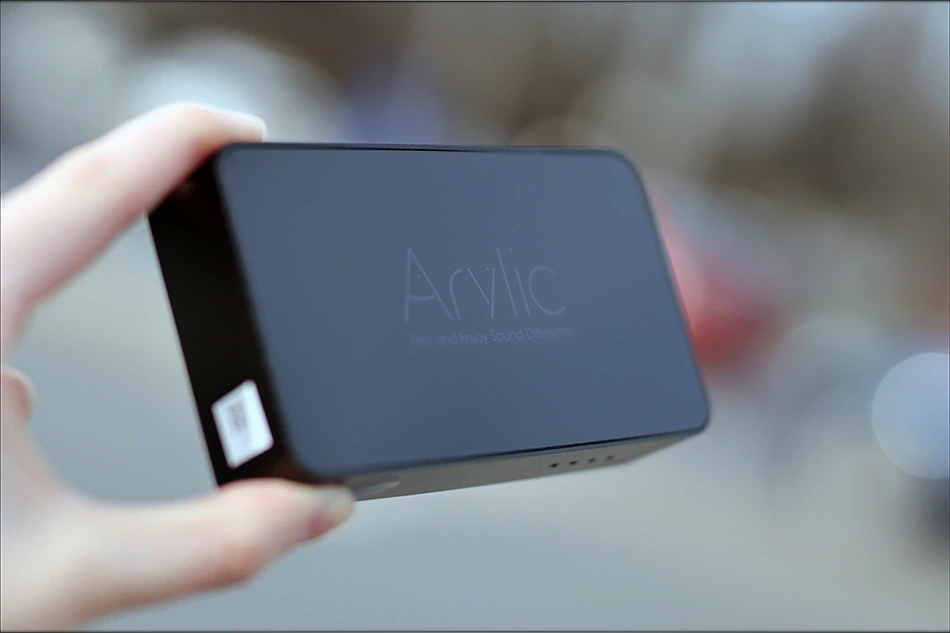 At the end of the day, if you're looking for a really good performance for the money, clean, clear sound with next to no background noise from any of the inputs, tons of inputs, and a fairly stable app, with good support from the company, S10 is fully recommended. 
Product Link
You can grab one from www.amazon.com here: https://amzn.to/3HuRbqw
If you're in the UK, you can grab one from www.amazon.co.uk here: https://amzn.to/3tgJ2B5
And if you're from Europe, you can grab one from www.amazon.de here: https://amzn.to/3vojwg3
---
---
--- Please remember to stay safe, and always have fun while listening to music!---
 - If you have a dime to spare, and donate, to help us with electricity and work expenses, it would make my day much brighter, as it would help me improve things around the website and increase the frequency of my posts - 
---
Full Playlist used for this review
We listened to more songs than those named in this playlist, but those are excellent for identifying a sonic signature.  PRaT, Texturization, Detail, Resolution, Dynamics, Impact, and overall tonality are all revealed by those songs. We recommend trying most of the songs from this playlist, especially if you're searching for new music!
https://www.youtube.com/playlist?list=PL_cjBXGmwSHSdGcwuc_bKbBDGHL4QvYBu
--- Contact Us ---






---
---