Better Desktop Power – Burson Play V6 Vivid OP-AMPs Update Review
Burson Play's Vivid OP-AMPs are a rather affordable way of upgrading the sound of your Burson Play, and they are supposed to change the sound quite a bit, thing which I'll be testing in today's review. 
Introduction

Burson is a rather large company, known for their very powerful products, with excellent overall price / performance ratio. They are going to help you if you ever have issues with their products, and they already designed some long-lasting devices, so you can expect their creations to last a long while. 

It should be noted that I have absolutely no affiliation with Burson, I am not receiving any incentive for this review or to sweeten things out. This review is not sponsored nor has been paid for by Burson or anyone else. I'd like to thank Burson for providing the sample for the review. The sample was provided along with Burson's request for an honest and unbiased review. This review reflects my personal experience with Burson Play V6 Vivid OP-AMPs. Every opinion expressed is mine and I stand by it, the purpose of this review is to help those interested in Burson Play and upgrading its OP-AMPs find their next music companion.
Product Link
You can always purchase your own Vivid V6 OP-AMPs from www.amazon.com here: https://www.amazon.com/Burson-Audio-Vivid-Dual-Opamp/dp/B074TRJ1NC/
Packaging

The OP-AMPs come in small plastic cases. For a full unboxing of Burson Play, please check my full Burson Play review: https://www.audiophile-heaven.com/2018/07/burson-play-desktop-power.html



Burson Play Youtube Video

https://www.youtube.com/watch?v=85QG5Jq0DwY
Build Quality/Aesthetics/UI/Firmware

The OP-AMPs are basically plastic blocks. They come with extra feet installed, you need to uninstall them to be able to close the case of Burson Play after installing them. 

The OP-AMPs are red in color. 

There's not much to talk about, as I did the installation process in my video on Youtube. Taking the OP-AMPs out of their sockets, and installing the new ones is a very basic process. 

Please pay attention to direction and also please pay attention to install the Single and the Dual in the proper sockets. Instructions can be found both in Burson Play's Manual, and on the back of the metallic case of Burson Play.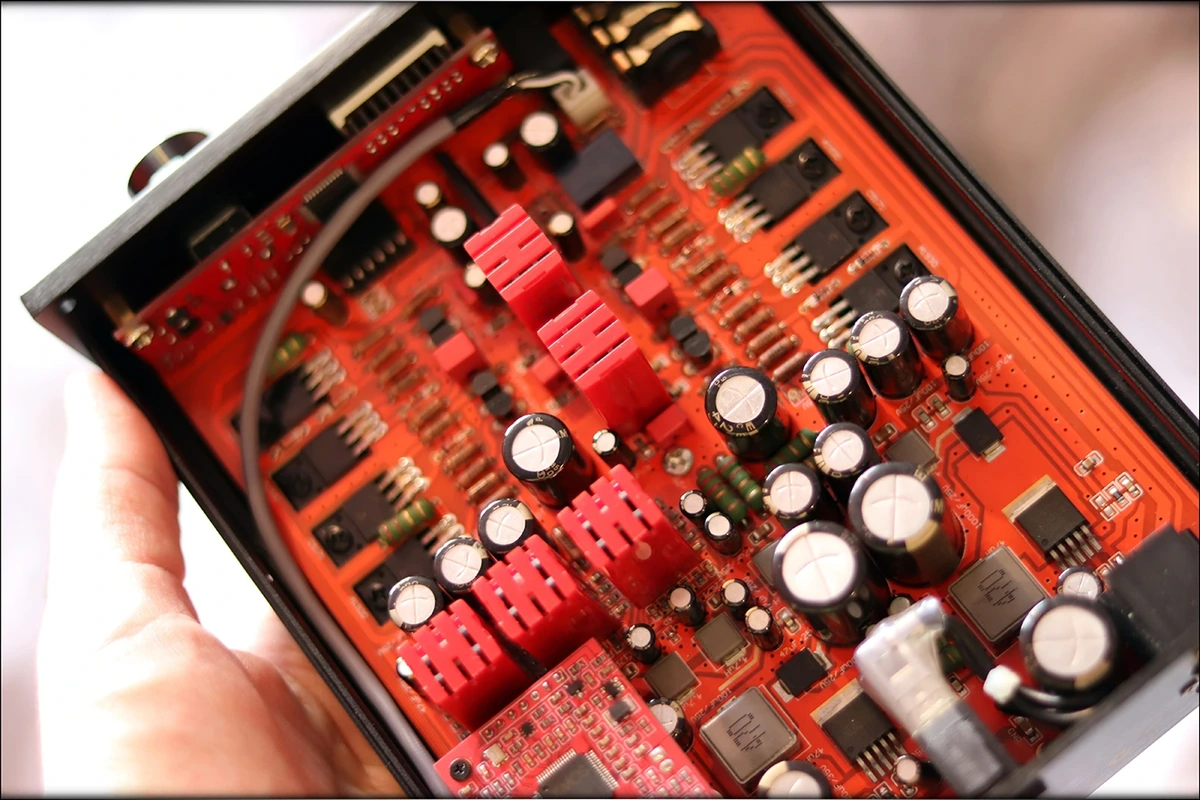 The OP-AMPs have a slight ridge at the back, which is also simulated on the socket, installing them in the right direction can be done by checking that out. 

Happily, the vivid OP-AMPs have a protection against being inserted the wrong way, but keep in mind that the basic OP-AMPs don't and you will burn the basic OP-AMPs if you don't pay attention to inserting them the right way.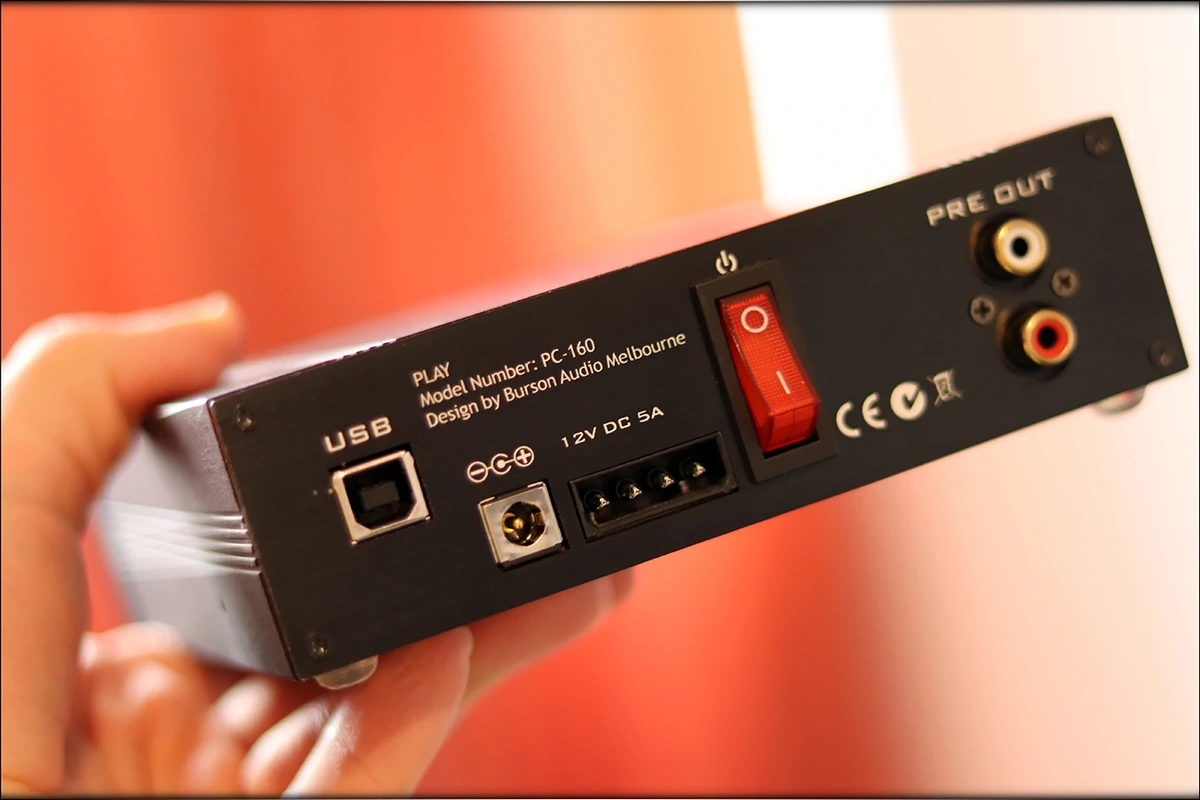 Since the OP-AMPs are socketed, the upgrade operation is as simple as taking them out of their sockets, and inserting the new one, like inserting RAM into its slots, or like inserting a microSD card, very simple and very hassle-free operation. I don't want to incite mistakes, but I installed them while in my bed, without wearing any kind of anti-static equipment, and they still work very well, so I think you don't have to worry about the circuit board getting fried by static electricity too much. You should also watch my Youtube video if you're curious on how it feels to open Burson Play. 



Sound Quality

The sound of the vivid OP-AMPs is just like the name suggests, more vivid than the original OP-AMPs while Play was in its basic shape. The vivid OP-AMPs inject vividness and dynamics into the sound, basically making everything better separated, and giving better depth to the sound. Burson Play already had an amazing wide soundstage, but it wasn't as deep as it was wide, but now with the Vivid OP-AMPs, things are wide and deep, much better layered, and with better depth.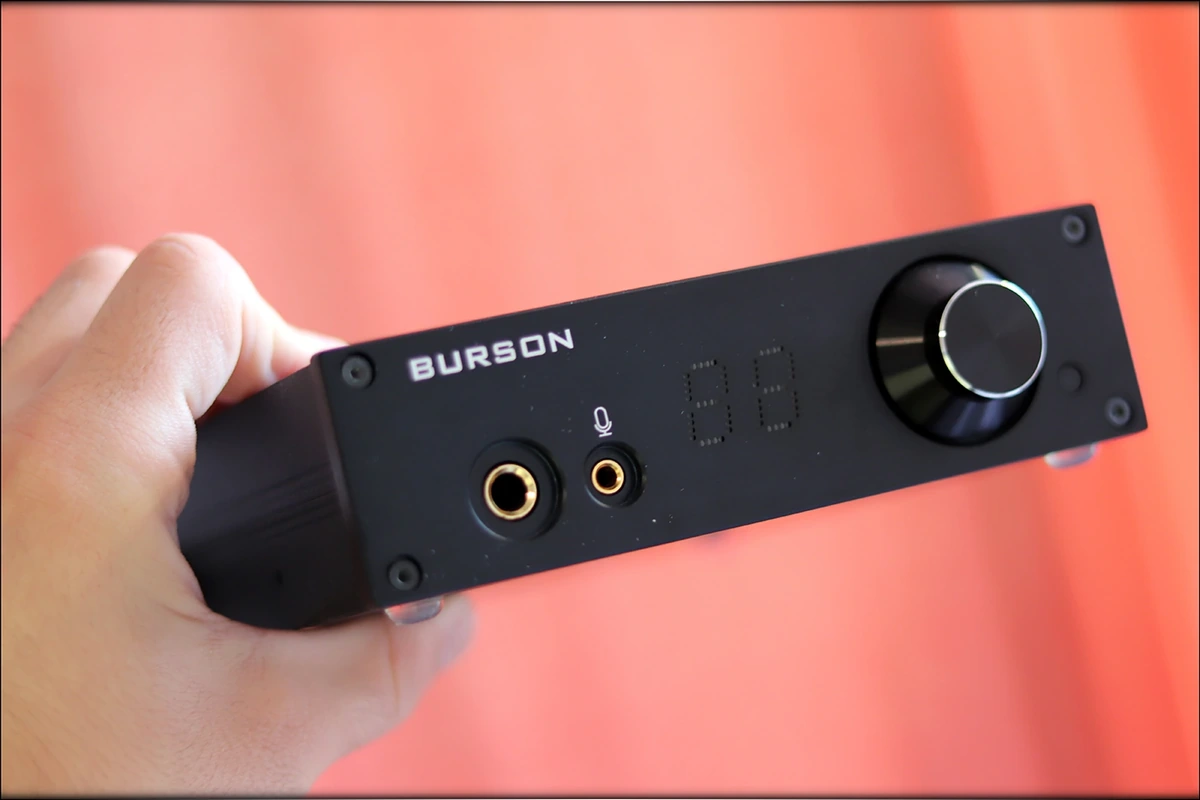 The bass is very deep, and very quick, yet, if I was to compare the vivid op-amps to the originals, the vivid has better depth, and a slightly more natural speed, almost as if the bass got a tad more gentle and more rounded, with more warmth to it. The bass is still very detailed and very capable, and I'm always smiling while using Burson Play because I am always pairing it with a harder to drive headphone, and I can feel the authority it has with that. Punchy is a very good word to describe the sound of Burson Play, with the Vivid OP-AMPs in general. 

The midrange is very clean and clear, but also crispy, and the vivid OP-AMPs seem to have a better detail than the original basic OP-AMPs, but the thing I am noticing the most is the improved texture rendering, the improved dynamics and the more euphonic and more emotional overall tuning. The thing is, the sound is still very linear, but it seems to be able to play the background further away from the listener, while the forward instruments are still fairly forward, basically improving the whole layering and instrument separation. This also makes certain micro-details easier to notice. 

The treble is also a touch more sparkly than the original OP-AMPs, but the treble is still rather soft and gentle, it keeps that beautiful character that made me like Burson Play in the first place, but now it seems to be textured a bit more watery and a bit more natural, making it even better than the original OP-AMPs. 



Pairing 

Burson Play has an extremely powerful power delivery, and a really large amount of power inside. It clearly favors full-sized headphones over IEMs, and besides Final Audio E5000, which paired really well with Burson Play, I'd generally recommend full-sized headphones.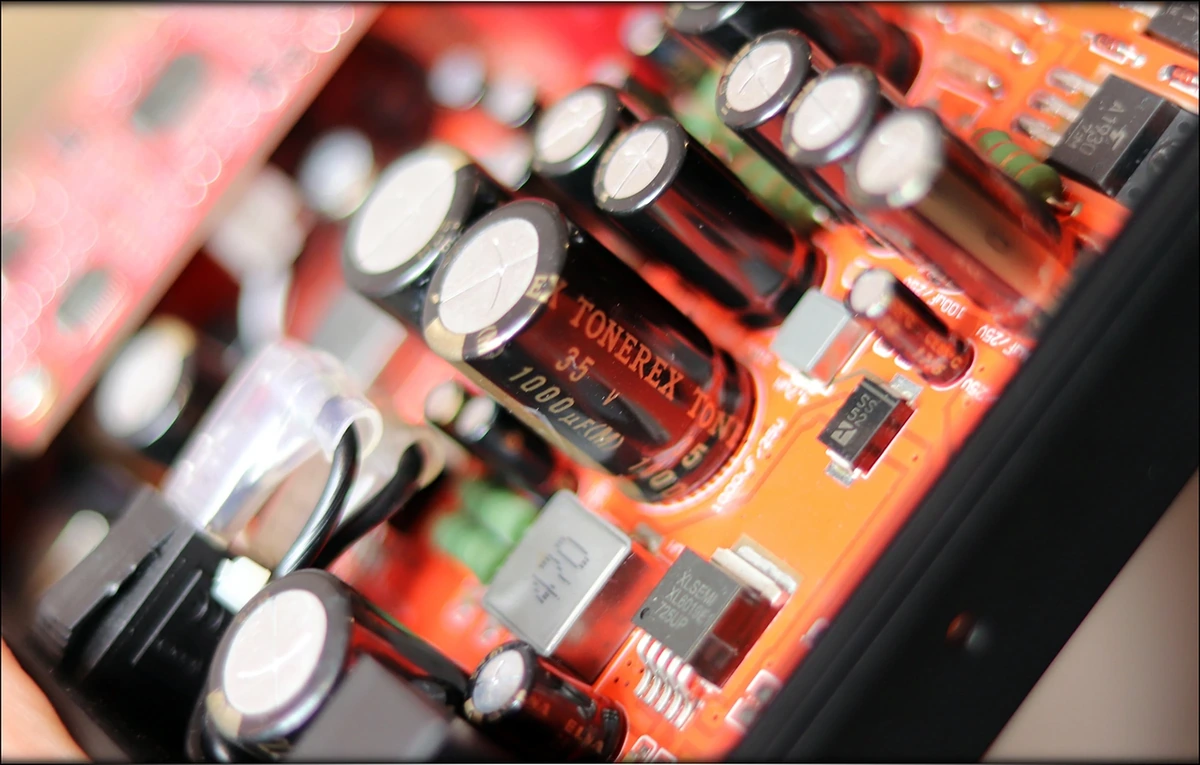 Burson Play Vivid + Audeze LCD-MX4 – Audeze LCD-MX4 really enjoys the power from Burson Play, and with the vivid OP-AMPs, it also gets a wider soundstage, and better instrument separation. Their very revealing nature makes it very easy to notice how the Vivid OP-AMPs made the sound more dynamic and more punchy, and how they now reveal even more detail. 

Burson Play Vivid + Beyerdynamic Amiron – Beyerdynamic Amiron is another headphone great to pair with Burson Play, because they are a high-impedance headphone, and they reveal how good the voltage is within a DAC/AMP (as most current gets filtered by their high impedance). The sound is more soft and musical, more dynamic and more punchy, when compared to Burson Play in its original Basic Configuration. 

Burson Play Vivid + HIFIMAN Sundara – HIFIMAN Sundara really loves some good power, and they get very dynamic with a capable source, and happily Burson Play simply does the trick. Now that it is priced at 200 USD, Burson Play basic is one of the DAC/AMPs I can recommend the easiest for HIFIMAN Sundara, and I'm sure that after you'll hear the dynamic, extended and well layered presentation they have together, you'll agree with me. Furthermore, upgrading the OP-AMPs gives it an even better overall dynamics, even more instrument separation, and an even better detail revealing ability, making this pairing a real killer budget cobo for your desktop, one that I often use while working on reviews, or on my games. 



Value and Conclusion

The cost of upgrading the original OP-AMPs is pretty varied, depending from where you get the new Vivid OP-AMPs. Burson Play is currently 200 USD new on Burson's site in its basic configuration, making it an absolutely killer deal if you're looking for a great Desktop DAC/AMP, and the upgraded version is 400 USD, still being an excellent overall value.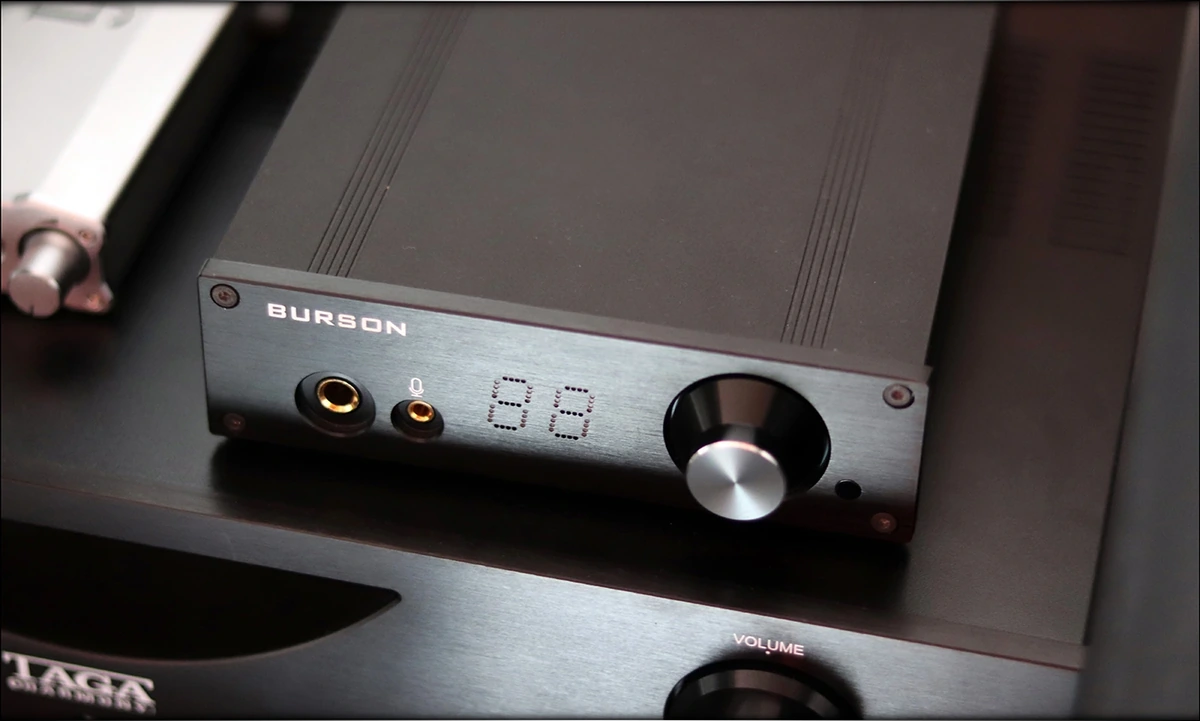 Purchasing the basic, and the V6 Op-AMPs separately will cost you more, but they go often on sale on Massdrop, making upgrading the Burson Play basic pretty inexpensive. 

Overall, the build quality of the OP-AMPs is great, they are plastic sticks, and they even last if installed the wrong way, and the build quality of Burson Play is still pretty much excellent. 

The whole DAC/AMP still gets quite warm during usage, and I wouldn't recommend installing it in a PC case, but it is very practical for usage on a desk.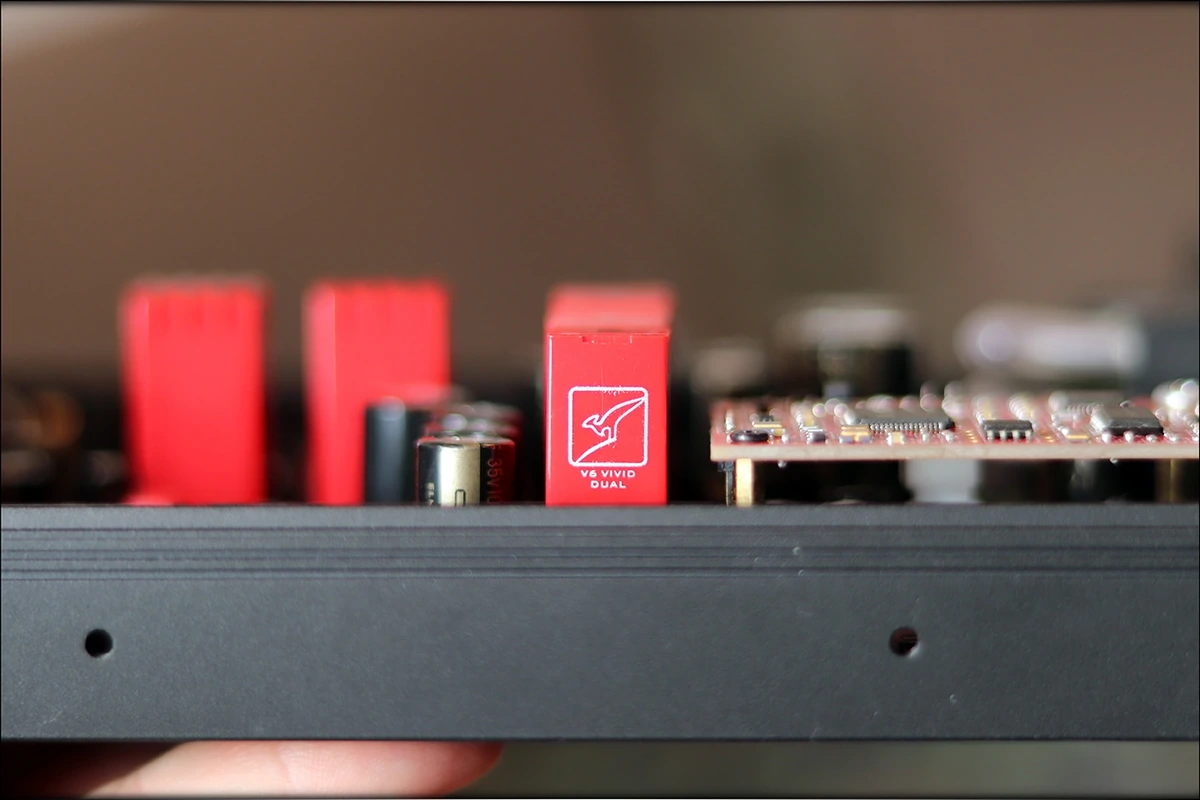 At the end of this review, if you're looking for an even more dynamic, more punchy sound, with better layering and better instrument separation, from your Burson Play, and if you'd enjoy tinkering a bit with the socketed OP-AMPs, I think you should totally consider purchasing the vivid OP-AMPs and upgrade your Burson Play! 
Product Link
You can always purchase your own Vivid V6 OP-AMPs from www.amazon.com here: https://www.amazon.com/Burson-Audio-Vivid-Dual-Opamp/dp/B074TRJ1NC/
---
---
--- Please remember to stay safe, and always have fun while listening to music!---
 - If you have a dime to spare, and donate, to help us with electricity and work expenses, it would make my day much brighter, as it would help me improve things around the website and increase the frequency of my posts - 
---
Full Playlist used for this review
We listened to more songs than those named in this playlist, but those are excellent for identifying a sonic signature.  PRaT, Texturization, Detail, Resolution, Dynamics, Impact, and overall tonality are all revealed by those songs. We recommend trying most of the songs from this playlist, especially if you're searching for new music!
https://www.youtube.com/playlist?list=PL_cjBXGmwSHSdGcwuc_bKbBDGHL4QvYBu
--- Contact Us ---






---
---