Bluedio T3 Plus Turbine – Lush Dark Delicious
Bluedio T3 Plus is the first headphone sold by Gearbest we are looking into. This is going to be a true bass cannon, so those faint of heart should take note, this headphone packs a stronger punch than most people imagine a Headphone at this price can, and it also has a ton of nifty tricks up its sleeve.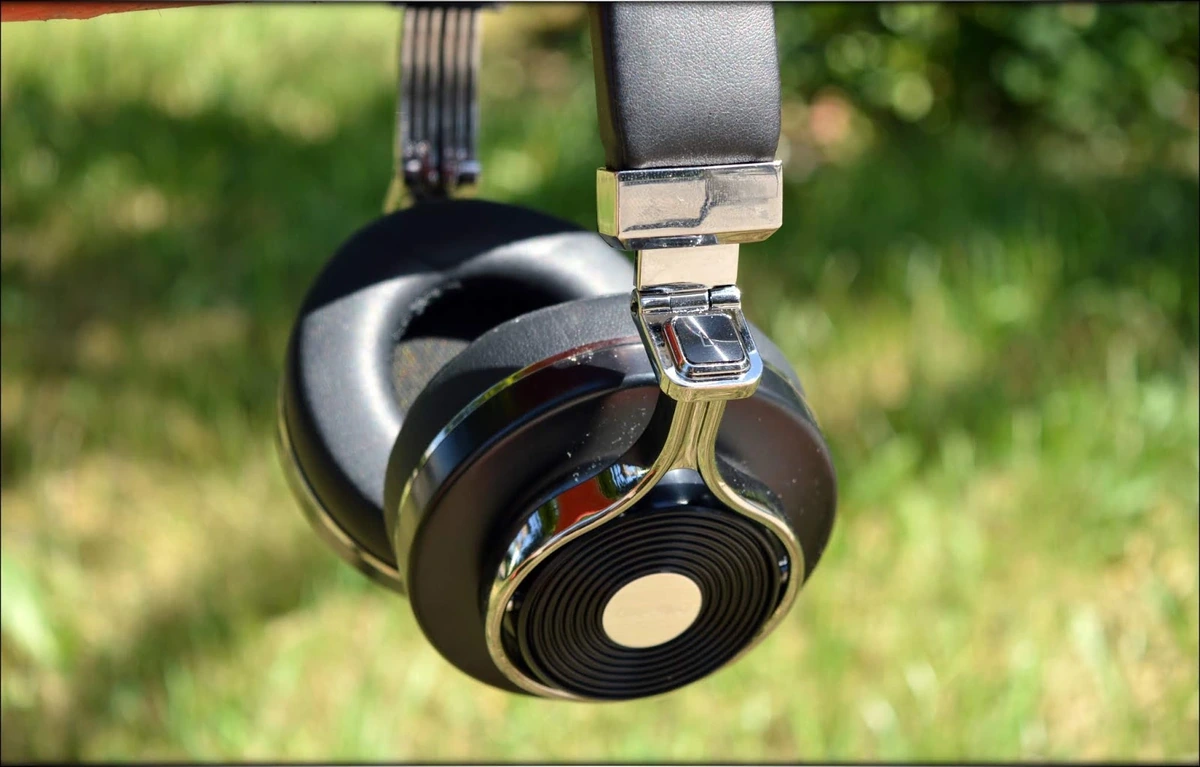 Introduction

Gearbest is a golden standard when it comes to customer satisfaction, being an important Chinese Items retailer and importer outside of China. They have all kinds of items, from Tablets, to Smartphones, to IEMs (In-Ear Monitors) to Headphones, and many more. If you ever wanted to own a product from China, but wanted to have a local warranty, then Gearbest is a great place to get that product from. We haven't spoken with Bluedio at all, but we can confirm that Gearbest will do the best in their power to serve you and if any issue is to arise, they will go to great lengths to help you out. 

It should be noted that I have absolutely no affiliation with Bluedio or Gearbest, I am not receiving any incentive for this review or to sweeten things out. This review is not sponsored nor has been paid for by Bluedio or Gearbest or anyone else. I'd like to thank Gearbest for providing the sample for this review. The sample was provided along with Gearbest's request for an honest and unbiased review. This review will be as objective as it is humanly possible, and it reflects my personal experience with Bluedio T3Plus. Every opinion expressed is mine and I stand by it, the purpose of this review is to help those interested in Bluedio T3Plus find their next music companion.
Purchase Link
You can purchase the T3 Turbine Headphones from www.amazon.com here: https://www.amazon.com/Bluedio-T3-Bluetooth-Headphones-Wireless/dp/B019C1MBWW
Packaging

First things first, let's get the packaging out of the way: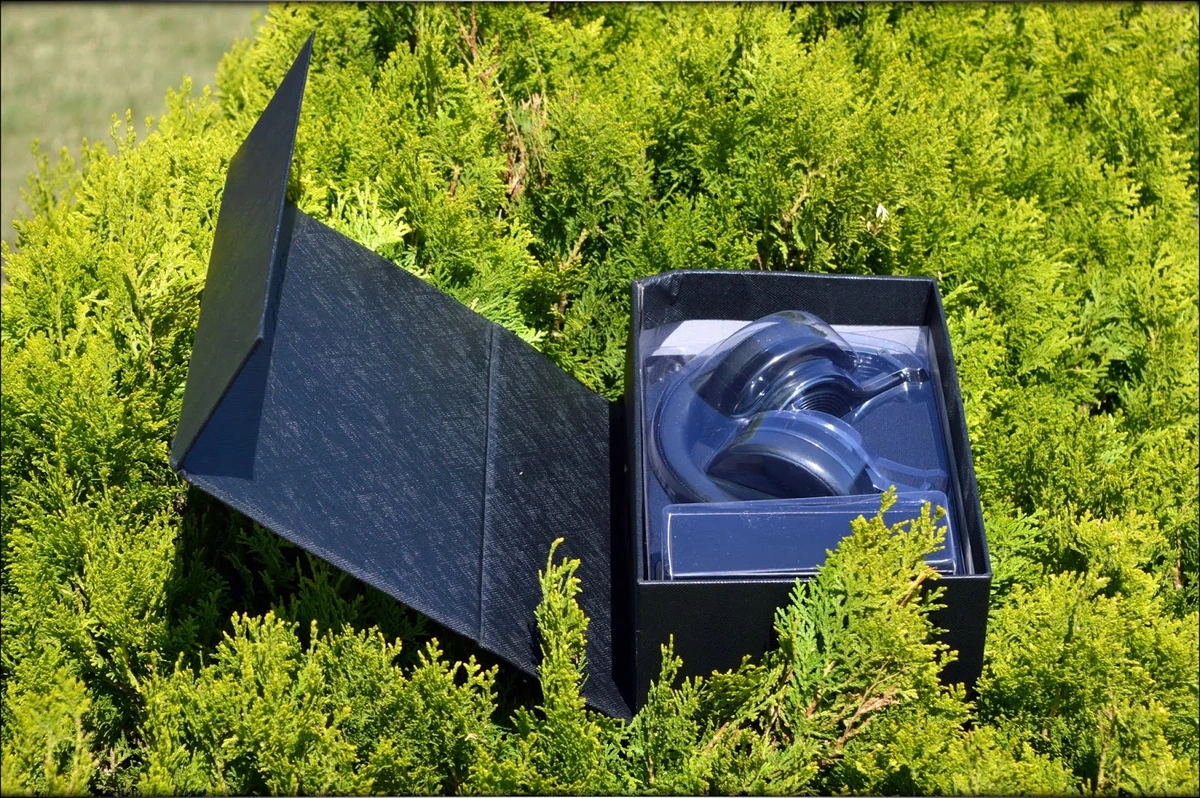 We need to start by stating that at this point, Bluedio T3Plus sells for around 55 USD.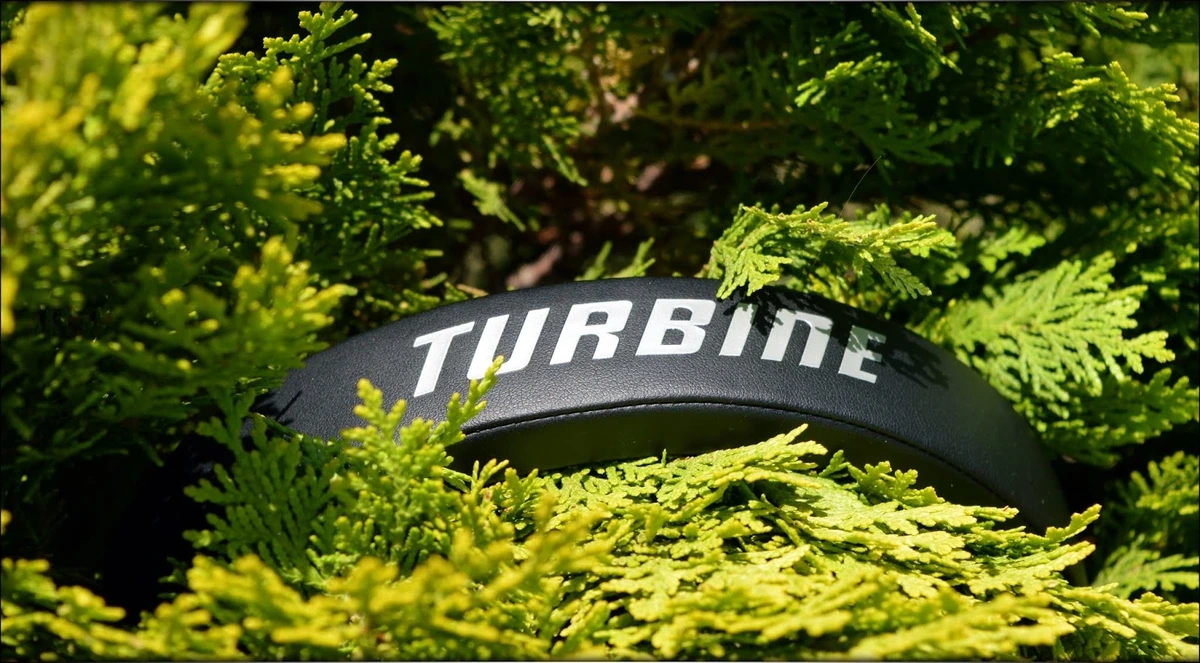 Since we're talking a little about a Headphone at this little price point, we need to mention that the package for T3Plus is incredible. Not only they come in a large box, with a cardboard box inside to protect them, but they are a bluetooth headphone, with a microSD card slot, and they also come with an Audio cable for you to drive them from your smartphone. 
While we're not exactly fans of the one-device-does-everything approach, especially when it is a rather inexpensive device, as usually there are some sacrifices to be made, but we'll look into those deeper in each part of the review. 
Package Contents: 
1 x Bluedio T3 Plus Bluetooth Headphones 
1 x 3.5mm Audio Cable 
1 x USB Charge Cable 
1 x Carry Bag 
1 x English User Manual


We generally can't complain about the package contents. We'd generally like to receive an extra set of pads with all our headphones, and we'd generally like to receive a more protective carrying case, but given their price point, we're really happy to have received a carrying case at all, and a pretty nice one at that, the material is soft to the touch, and while it won't protect T3Plus from drops or pressure, it will protect their beautiful glossy finish from scratches. 

Other than that, there's no charger included with them, but they work just fine charged from any USB port and smartphone charger, including our benchmark Xiaomi Charger. 

We're impressed with the package Bluedio put together, and we can't say we have any complaints here.  



Technical Specifications

Application: Computer,Mobile phone,Portable Media Player 
Charging Time.: 2 hours 
Compatible with: Computer 
Connecting interface: 3.5mm,Micro SD Card,Micro USB 
Connectivity: Wired and Wireless 
Driver unit: 57mm 
Frequency response: 15Hz~25KHz 
Driver type: Dynamic 
Impedance: 16ohms 
Music Time: 20 hours 
Sensitivity: 116dB 
Sound channel: Two-channel (stereo) 
Standby time: 1100 hours 
Talk time: 20 hours



Build Quality/Aesthetics/Fit/Comfort

When it comes to their build quality, there is one thing one notices about T3Plus from the first moment holding it, that they feel really strong and resilient, but also heavier than you might imagine from seeing them. The short version is that they include metallic alloys the main frame, and while they are not quite as heavy as most Planar headphones, where the driver itself is quite heavy, T3Plus is pretty heavy considering their look and size, especially compared to other headphones of similar shape and size. This weight also adds to the feeling of premium around them, but if you're looking for a feather-weight headphone, those are a tad heavier than your average small on-ear headphone.   



There's a microSD card reader, bluetooth module, battery, and the headphones in there, so we're glad that Bluedio put together a resilient headphone. 

The headphone size adjusting mechanism works pretty smoothly, and it is in line, and even better quality-wise, compared with other headphones in the sub 100USD category. 

The headband seems well built, has a thick padding to it, and the cups are basically indestructible by normal wear, with the only really moving spot being the connection between the headband and the cups. The cups swivel inside for storage, but the hinges are full metal.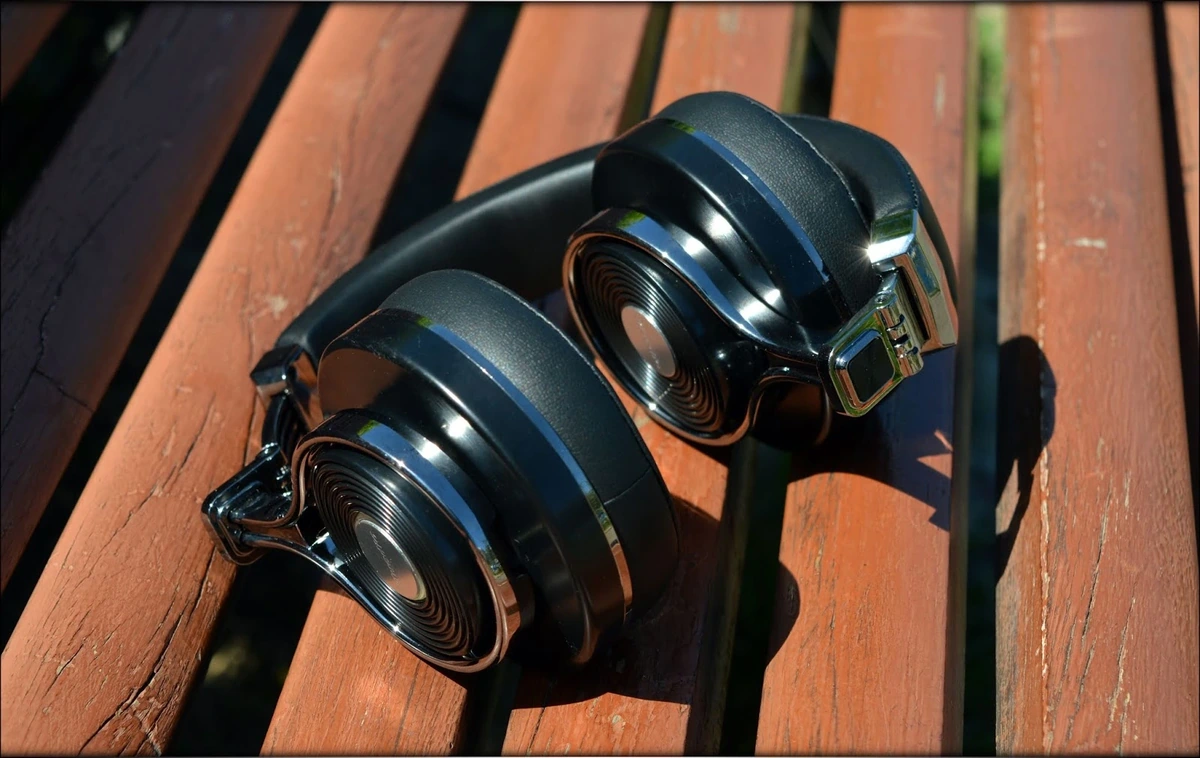 The aesthetics are on their side, as they look both edgy and sleek. Bluedio T3 Plus Turbine looks a bit modern as well, with rings on the cups made to give it a specific roundness and the metallic reflexion giving them a sense of edginess. They are not big, so if you want a more portable headphone with you, those really look like the type you can take with you on a walk through the park, although they are not on-ears either, being mostly an over-the-ear headphone, especially if you have small ears. 
The word Turbine is written on the headband, and we feel pretty happy with this design, Bluedio T3 Plus Turbine being the third iteration of Bluedio's Turbine line. 

The cup size is large enough for an on-ear headphone, and the ear has enough place inside, to almost call those over-the-ear, especially if you have smaller ears, and the pads are soft and comfy, the headband doesn't have any hotspots, but the headband and the cups are shaped in such a way that the cups don't swivel a lot, so based on the size of your head, they could press a little more at the base of your ears than at the top. This doesn't mean that they will fall down while walking, quite on the contrary, Bluedio T3 Plus Turbine is a tighter-fit headphone, which means that they really sit in place while walking or doing other activities. If you're afraid of a tight fit, they are a bit tight. In our test, wearing them for an hour in a row was not an issue, but one might need to take a pause after that time. 



We noticed at least three random strangers in Romania wearing those while on-the-go, with happy smiles on their faces. There's no local shop selling them, so those happy customers bought them from outdise, probably from Gearbest (they deliver quickly to Romania), and they looked fairly content with their purchase. 

Basically, Bluedio Bluedio T3 Plus Turbine is a superbly built headphone, with good comfort for their price point, and with a really nice overall aesthetic aspect. 



Sound Quality

We kind of give it away from the title and the introduction, but Bluedio T3 Plus Turbine is a Bass-Heavy Headphone. In fact, the bass isn't the central element of their sound, as they also have a sparkly treble and a lot of emotion, being a headphone, that although it has a lot of bass, also has great clarity and a sparkle in the treble to make it engaging. They are generally lush, dark, thick, satisfying, impactful, punchy, deep, playful, colored, V-shaped and impressive. They have a bass to fall in love with, if you prefer some boom and some pow with your music. 



The Bass is an important element in their sound, being enhanced with at least 20dB over the midrange. On the happier side, the sub-bass is enhanced as well, so you're a deep, impactful and impressive type of bass which reaches low and produces a clear impact for you. The bass can truly rattle your ears if you're not used to a bass-heavy signautre, it can totally leave you stunned. The bass colors and ads a bit of boom and a bit of veil to the midrange, but this is to be expected for most bass-heavy signatures, when both the sub-bass and the upper bass are enhanced. What you're in for, is a bass to fall in love with, especially if you're a basshead, and even if you're not, you might discover a guilty pleasure in their bass. While it clearly is a little too much for a balanced-listening session, it is exactly what someone who's in for a fun and colored signature is usually looking for. There are no distortions in the bass even at pretty high volumes in our sample, and we can really blast some bass-heavy music and they'll hold their clarity and impact without distorting. 
The midrange is colored by the bass, being dark and lush, thick and satisfying. There is a dip in the midrange which adds to the color, it takes away some of the forwardness of certain male voices, but the very upper bass and low midrange keep things together, so the midrange is never thin. Male vocals are lower in volume, compared to female vocals, but female vocals are extremely cristaline and clear, with an emotional presentation, and with a ton of dynamics. Likewiese, Violins and other emotional instruments are presented clearly and with good impact. 

The treble is really sparkly, but surprisingly smooth in texture, so things are not hot or metallic, but have a good sparkle and engagement. The treble has a shockingly good extension, being pretty refined, with a good amount of air, allowing instruments to breathe, and the soundstage to be fairly natural. 

We would like to note that depending on how you place T3Plus on your ears, they change their signature quite a bit. If they sit closer to the face, the sound becomes brighter and the bass gets more even, while if you place them further away from your face, they beocme smoother, and the bass gets stronger.

T3Plus works extremely well with Electronic Music, Dubstep, Hip-Hop, Certain Rock and Metal, Pop Music, and Downtempo music. They are pretty bass-heavy, so most music which can rely on heavy bass lines will sound incredible. In fact, we're so delighted with a bit of a fun bassy signature once in a while, that we kept listening o them for quite a while even before writing about them, it is fun to hear the bass line of old songs brought forward and impactful. Machinae Supremacy and Zomboy are two bands which work extremely well with this signature. 

All in all, if you're looking for a pretty warm headphone with a sparkly top end, with a dynamic and impactful sound, T3Plus is a really good example for this signature. 



Soundstage

The soundstage of T3Plus is pretty good, especially for a sub 100 USD Headphone, but the really nice part is that they have a good amount of instrument separation as well, so you can't hear instruments crossing each other or jumbled together, instead, in a natural soundstage, you can hear all being fairly well separated from each other, sounding clear and punchy. 



ADSR / PRaT

The ADSR and PRaT (Texturization) of T3Plus is natural to smooth, the textures are rendered musical and playful, and they are relaxing. Most of the time, the focus is pointed towards the awesome, deep, and punchy bass, but it is worth mentioning that textures in the upper midrange are pretty natural and crisp, you can notice this espescially in electronic music. 



Portable Usage

Now here's their thing! 

Those are extremely portable in every way possible. They have Bluetooth, which has a battery life of about 15 hours or more with heavy usage, even if you use them for phone talking. You will not deplete them in a single day, regardless what you're doing.

There's even a microSD slot so they can play music without being connected to anything. 

The bluetooth has a fair range and has a good connection, but in all fairness this might be attributed to their 4.1 Bluetooth Standard, which tends to have a secure connection in general. 


It should be noted that the external card has a maximum capacity supported of 32GB, so 256GB microSD cards won't work, but since it would be blind browsing through your music, based on just a few buttons, so it is best that the size of the playlist is kept a little lower, even 32GB being quite high for this purpose, if you're using MP3s.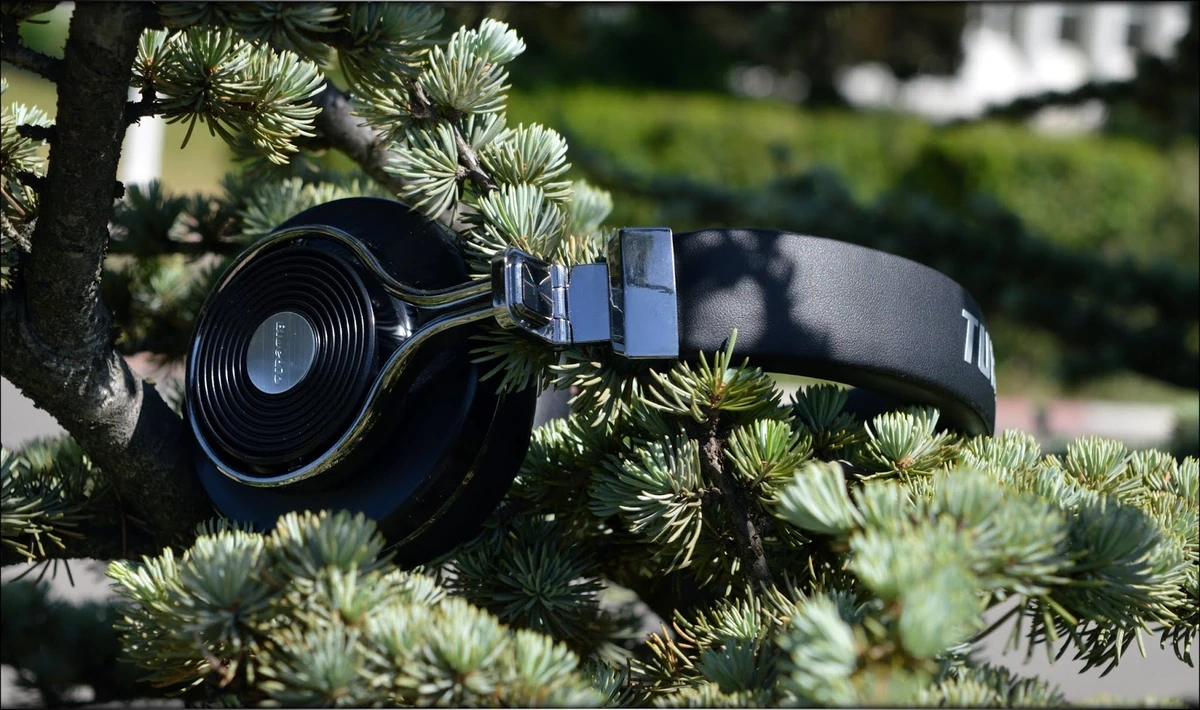 The headphones themselves isolate fairly well from the outside noise, we'd even say shocking well considering their design and fit, and while the isolation is not quite as good as Ultrasone Signature DXP, which we reviewed before, they are not bad. You can take a walk through the noisy streets of Bucharest full of buildings currently in construction, and not be bothered by the loud workers screaming at each other, of course, if you play your music a little louder. Given their bassy signature, most listeners might pump the volume a little higher anyways, for a bit more fun.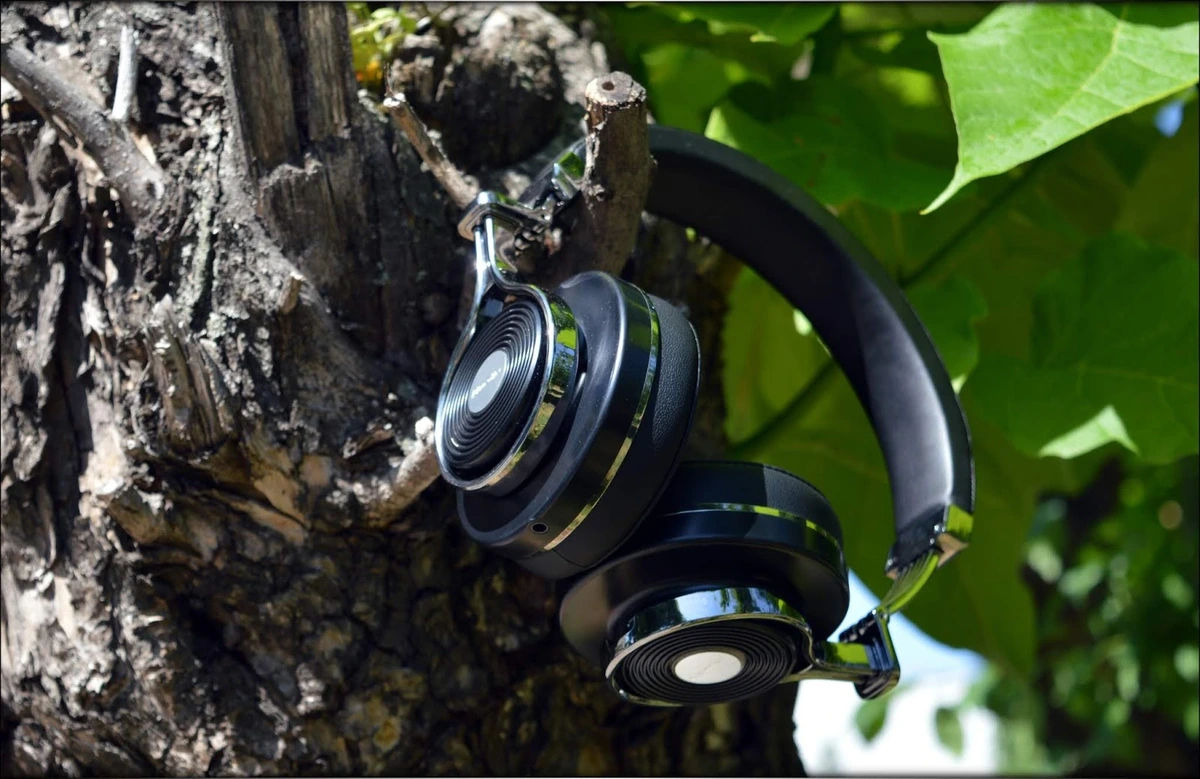 We noticed that there is a bit of leakage, so we wouldn't recommend using T3Plus in a library, but we blasted some bassy electronic music in the metro (subway) while wearing them, and no one seemed to notice or to care. 

There is a 3D option which can increase the soundstage a little, and which can give them a little more treble, being welcome if you like a larger sound, but the effect is not very strong.

The cable is good, not prone to microphonic noise, and there's no real issue we noticed to their portability. They are extremely easy to pair with a large number of sources, sounding similar across different sources, so whether you plug them in your smartphone or a higher-end audiophile DAP, the sound will be fairly similar in the end, although if you like better control and clarity, an Audiophile DAP might be a good idea, even if it is a less expensive one. 



Comparisons 

The comparisons are made with products with similar designs or similar prices. In all fairness, the price of T3Plus already makes them a really interesting choice, but they also stand well to other products in a similar price point. 



Bluedio T3 Plus Turbine vs SoundMagic P22BT – We should start with the most similar item we reviewed to T3Plus, which is P22BT from SoundMagic. Starting with their package, both Headphones come with similar accessories. Both are Bluetooth Headphones which can also work with a cable straight from a source, and both are pretty good for their money. The differences begin with the fact that T3Plus has a microSD slot which you can use to pop in a microSD card and enjoy music without them being connected to anything. The other major difference between those two is in fit, which is on-ear for P22BT, and almost Over-The-Ear for T3Plus, T3Plus being considerably larger and touching the ears less regardless of the ears size. The sound is quite different, with T3Plus being thick, lush, warm, while P22BT, especially by comparison, sounds more even in the midrange, less bassy, more open, with a larger soundstage. If you're looking for a really exciting experience, with a better comfort, then T3Plus should surely offer that, while if you're looking for a more natural sound, with more balance in the midrange, less bass, but with a bit of sacrifice in the comfort due to their on-ear design, then P22BT should serve you really well. P22BT is another Headphone we noticed random people in Bucharest with, also being very popular here. 

Bluedio T3 Plus Turbine vs MO Electronics BE00BT – This is a little of a stretch in terms of price, because Be00BT is already 130USD, which sometimes can be double the price of T3Plus, or even more than double. T3Plus has that microSD slot to show off, while BE00BT has APT-X, which is super awesome if your source can also do APT-X. The sound is generally smoother, more relaxing, but also pretty darn dynamic on BE00BT, but the difference is mostly in the midrange, where BE00BT is more open and more even, without being as lush as T3Plus. Another difference to keep in mind is the fact that T3Plus is slightly less comfortable by direct comparison, BE00BT having a larger cup, which is truly Over-The-Ear, but then again, those differences are not quite that big, and BE00BT is more than double the price of T3Plus, so if you're looking for an awesome experience on a budget, then T3Plus should serve you well, while, if you're looking for more comfort, and for a smoother, although still pretty bassy and heavy sound, then BE00BT should also be quite awesome. 

Bluedio T3 Plus Turbine vs Westone UM1 – Actually, it would have been more fair to compare T3Plus to Westone WX, but WX is considerably more expensive than UM1, which is almost double the price of T3Plus already. The main differences here are that UM1 is an in-ear monitor, they are not Bluetooth compatible, but they come with a lot of accessories, although they don't have many of the bells and whistles that T3Plus has. UM1 is more comfortable due to their deep fit and small shells, and it isolates better from the outside noise. In terms of sound, T3Plus and UM1 are similar, in the midrange and the treble, both are lush, dark, colored, clear, well-separated, smooth, both have a deep, clean and powerful bass. If you're looking for a difference, that would be in the midrange, where the midrange of UM1 is a tad more forward, and more even, and in the treble, where T3Plus has better extension and more sparkle, without being fatiguing or metallic, while UM1 is quite smooth and lean in the treble. It is interesting that Bluedio managed to create such an awesome headphone for this low price, but it should be noted that the fit, isolation and other factors do make the UM1 a slightly better choice for their portability, and if you need an inexpensive thick, lush and deep IEM, with an excellent comfort and isolation, then UM1 delivers nicely, while if you're mainly looking for a headphone, with a deep, strong bass, along with a vivid midrange and a bit of sparkle in the treble, then T3Plus is a great choice. 



Recommended Pairings

Bluedio T3 Plus Turbine is not very sensitive to the source, the largest improvement of better sources being in control and musical note definition, better source giving them more control over their bass, which is cleaner, deeper and more rounded with better sources, as well as a more sparkly, dynamic and vivid sound. They are easy to drive, they will get loud easily from a portable.  

Bluedio T3 Plus Turbine + Shanling M2s – Now, Shanling M2s makes an excellent partner for T3Plus, mostly because it is also pretty inexpensive, it is light, small, it has Bluetooth, it has a great battery life, and it can connect with your smartphone, in case you have T3Plus plugged in via their wire. The sound of M2s is generally warm and thick, so it doesn't necessarily compliment T3Plus, making them even more lush and thick, but this might be for the better for the diehard basshead fans out there, especially if you prefer your sound with less sparkle in the treble.

Bluedio T3 Plus Turbine + FiiO M7 – FiiO M7 is quite a bit more expensive than T3Plus itself, and it is not exactly an inexpensive DAP, but it has a few tricks under its belt, like the fact that it has a lot of abilities in the bluetooth, and it even has a radio function, for those who like one with their DAP and Headphones. M7 makes a great choice for a stable, fun to use, lightweight and high-quality DAP. M7 is also pretty neutral in its sound, complimenting T3Plus quite a bit, giving them a vivid and dynamic sound. 

Bluedio T3 Plus Turbine + Hifiman Megamini – Megamini is more of a minimalistic choice, and will require you to use your cable with T3Plus, but its sound tends to bring the midrange a little more forward than most DAPs, making the sound of T3Plus a little less laid back in the midrange, even more open, balancing them a little and making everything a bit more natural. 

Bluedio T3 Plus Turbine + Burson Play – Burson Play is close in price to a portable option, like M7. This alone makes it an interesting entry in this list. Burson Play tends to bring the midrange and the treble a little more forward, especially when paired with T3Plus, giving them more life, more vividness, more sparkle everywhere, making them more energetic, and also giving them considerably better control over their bass, and a better definition for each musical note. It is a desktop amplifier unit though, so it won't be quite as portable as some of the other options, being a good option for those who require something to sit on their desk and to never leave. 



Value and Conclusion

We reached the conclusion of this review and we feel that Bluedio T3 Plus Turbine is a really nice headphone to listen to, especially for this price point. T3Plus runs on sales pretty often, sometimes costing about 50-60USD, Gearbest being pretty good at offering great deals for their items, be it earphones, smartphones, or other products. 



Bluedio T3 Plus Turbine is an amazing headphone if you're a little budget constrained, and you can get a lot for the money, a Wired Headphone, a Bluetooth Headphone and A MicroSD Reading Headphone. We measured at least 15 hours of battery life under loud volume listening, and intensive usage, which is pretty amazing, especially compared to other bluetooth headphones, which offer less than half of what T3Plus offers sometimes. 
There even is a 3D sound option to enhance the soundstage a little, which can come in handy. 

The headband padding is thick and nice, and the same can be said for the earpads, which are thick and soft. The comfort is good for an on-ear design, although they are a little tight. Their weight is on the larger side, which is mainly due to the metal parts included in their main frame, but it gives them a sense of premium, and it makes them more resilient. 

The build quality is quite good, especially for a sub-100USD pair of headphones, we can't complain at all, and we feel they will hold well to usage.
The sound is warm, the bass is enhanced quite a bit, especially compared to the main midrange body, resulting in a thick sound with a lush presentation. The bass stays fairly clean at high volumes, being a fun experience, especially if you tend to love some fun, thick, basshead bass. The treble has a good sparkle, together with the upper midrange, making female vocals sound crystaline and magical, and the textures are also natural to smooth, the entire experience being fun and colored. 



At the end of the day, if you're looking for an inexpensive Bluetooth Headphone which is well built, has many bells and whistles, a good battery life, is pretty comfortable, and has a thick, lush, bassy, warm, sparkly, energetic, dynamic, vivid, and fun colored sound, then Bluedio T3Plus Turbine can surely provide you withj the answer to your search, and we feel you should place them at the top of your list, if you haven't already.  
Purchase Link
You can purchase the T3 Turbine Headphones from www.amazon.com here: https://www.amazon.com/Bluedio-T3-Bluetooth-Headphones-Wireless/dp/B019C1MBWW
---
---
--- Please remember to stay safe, and always have fun while listening to music!---
 - If you have a dime to spare, and donate, to help us with electricity and work expenses, it would make my day much brighter, as it would help me improve things around the website and increase the frequency of my posts - 
---
Full Playlist used for this review
We listened to more songs than those named in this playlist, but those are excellent for identifying a sonic signature.  PRaT, Texturization, Detail, Resolution, Dynamics, Impact, and overall tonality are all revealed by those songs. We recommend trying most of the songs from this playlist, especially if you're searching for new music!
https://www.youtube.com/playlist?list=PL_cjBXGmwSHSdGcwuc_bKbBDGHL4QvYBu
--- Contact Us ---






---
---