Tin Audio T2 and T2 Pro – Open Stage
Tin T2 is the first IEM we are reviewing from the Chinese producer Tin Audio. While the name doesn't say much about them or their product, we'll place it through it paces and see what the guys at Tin Audio have been able to design.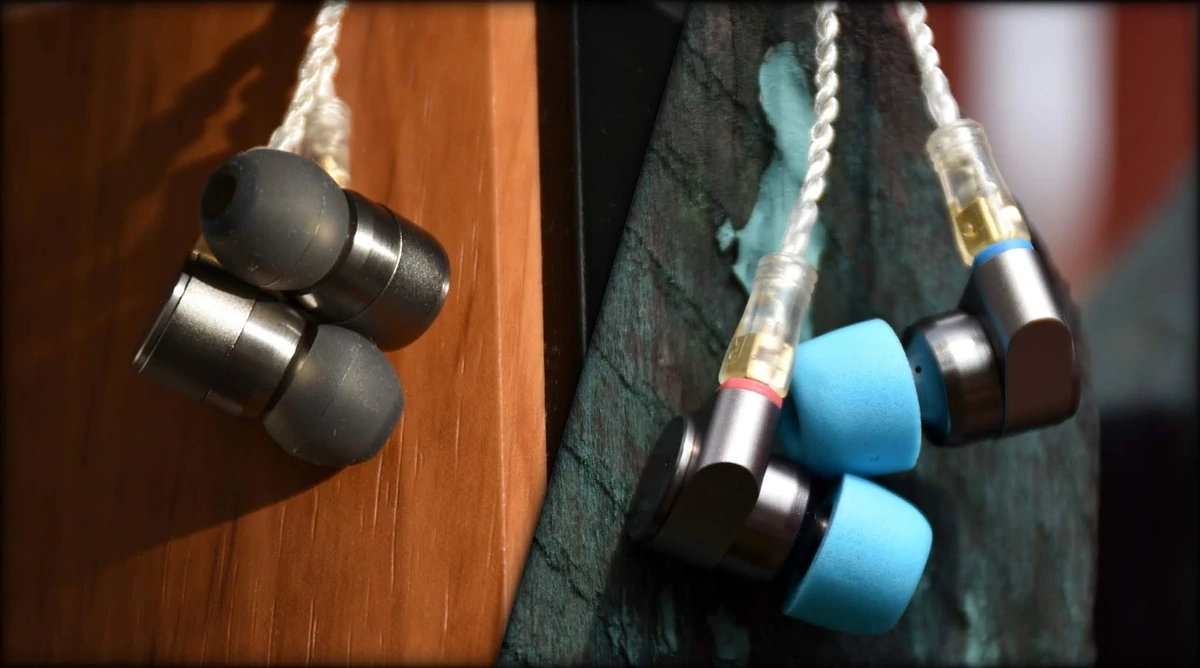 Tin T2 and T2 Pro, next to each other, T2 with blue foam tips, T2Pro with dark silicone tips



Introduction

Tin Audio is a newcomer in the Audio industry, but it already has two product, which have many users and lovers all over the world, namely Tin T2 and Tin T2 Pro. The price of the two is rather similar, the Pro version being roughly 10 USD more than the normal version, which, compared to the 50 USD price tag of the original may seem a lot (20%), it is only 10 USD after all. We weren't able to speak with Tin Audio directly quite yet, but we can totally recommend working with Linsoul audio for purchasing Audio products from China. They are an excellent company, with good PR, they speak English well, and they are really responsive to messages. Most of you may have bought products from Linsoul already, as they are one of the biggest seller on Aliexpress and Amazon. 

It should be noted that I have absolutely no affiliation with Tin Audio or Linsoul, I am not receiving any incentive for this review or to sweeten things out. This review is not sponsored nor has been paid for by Tin Audio or Linsoul or anyone else. I'd like to thank Linsoul for providing the sample for this review. The sample was provided along with Linsoul's request for an honest and unbiased review. This review will be as objective as it is humanly possible, and it reflects my personal experience with Tin Audio T2 and T2 Pro. Every opinion expressed is mine and I stand by it, the purpose of this review is to help those interested in Tin Audio T2 and T2 Pro find their next music companion. 

Purchase Link
Tin T2 – You can purchase your Tin T2 from www.amazon.com here: https://www.amazon.com/TIN-Double-Dynamic-Earphone-Headphones/dp/B07DL2FPBL/
Tin T2 PRO – You can purcahse your Tin T2 PRO from www.amazon.com here: https://www.amazon.com/dp/B07HQQ9T6D/
Packaging

First things first, let's get the packaging out of the way:


Tin T2 Pro package
Tin T2Pro tips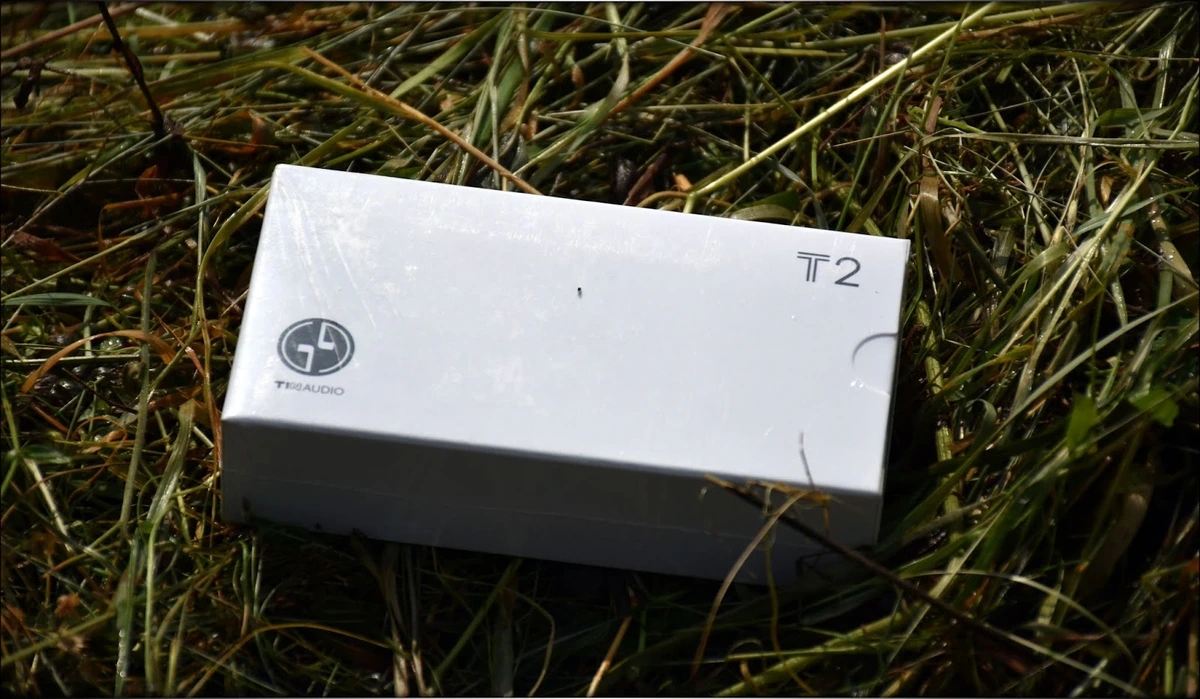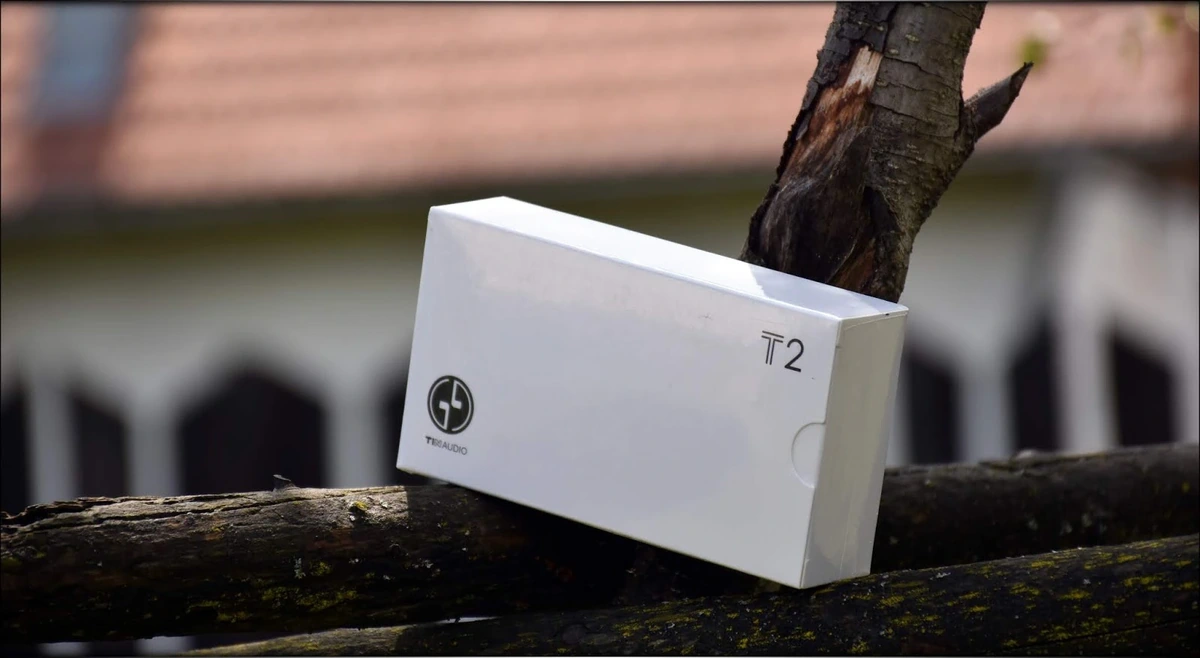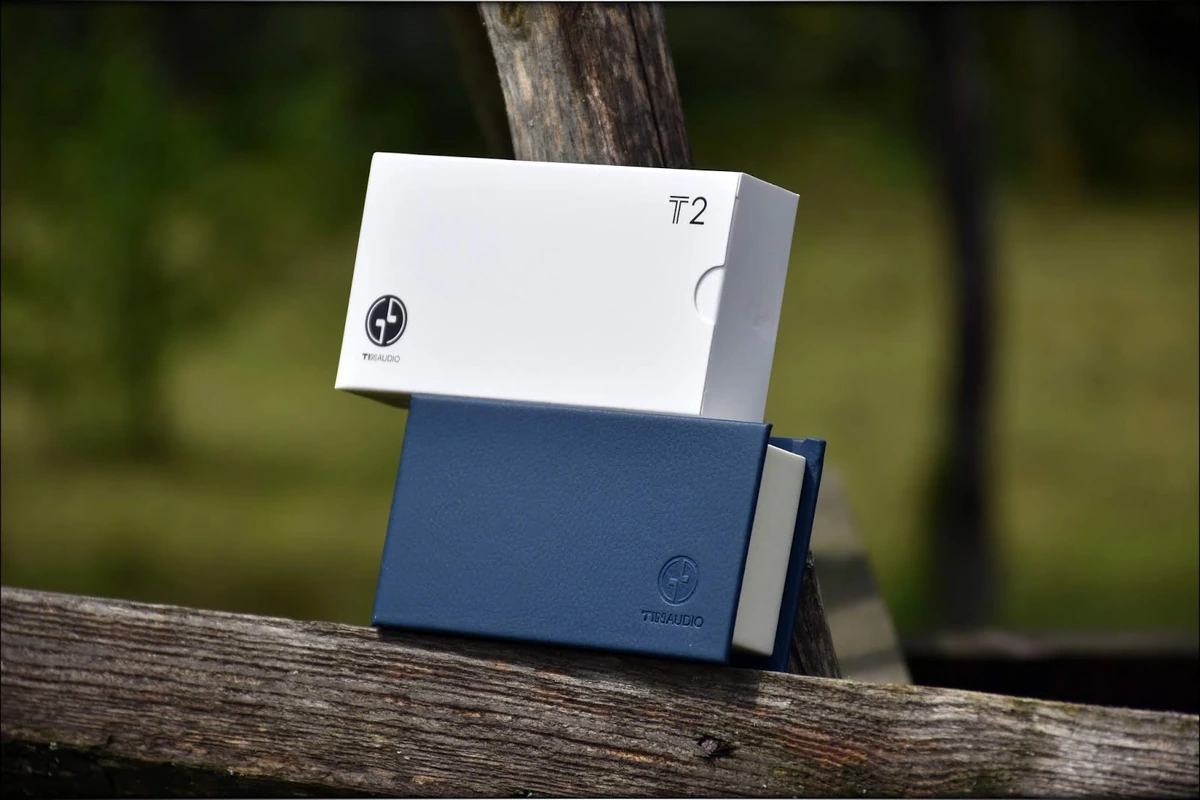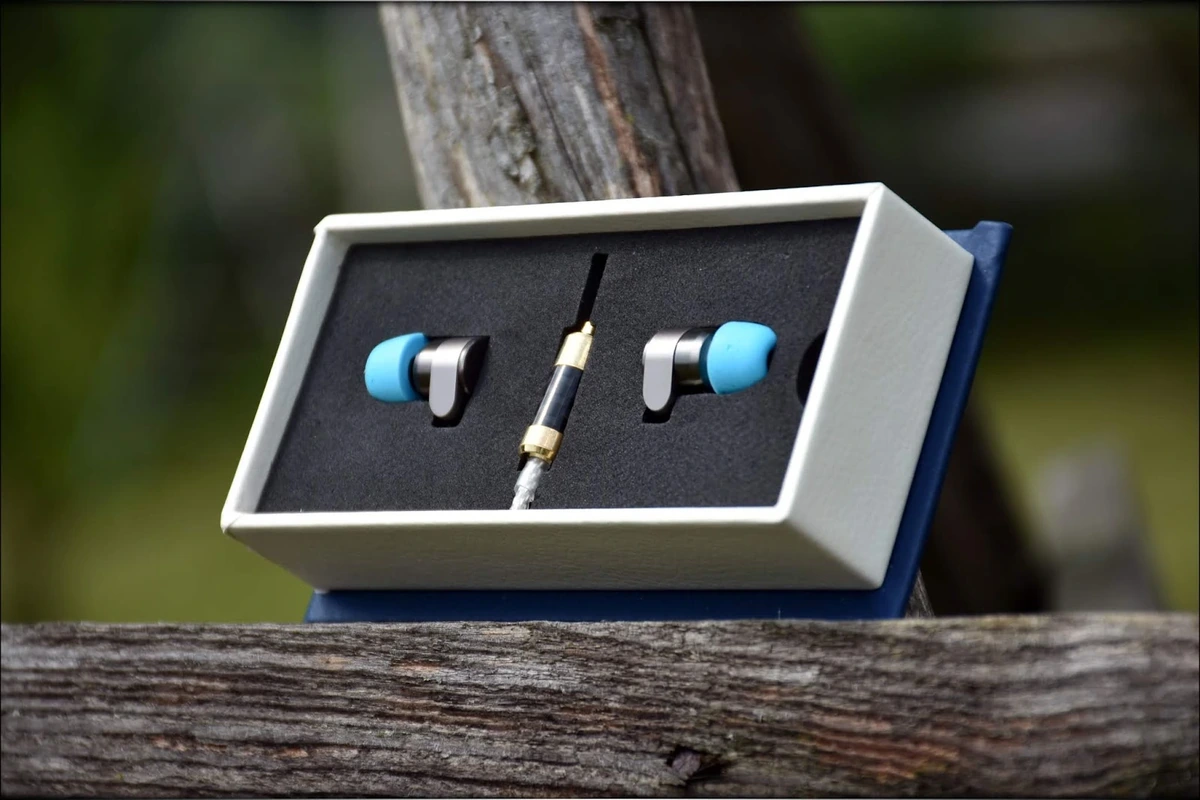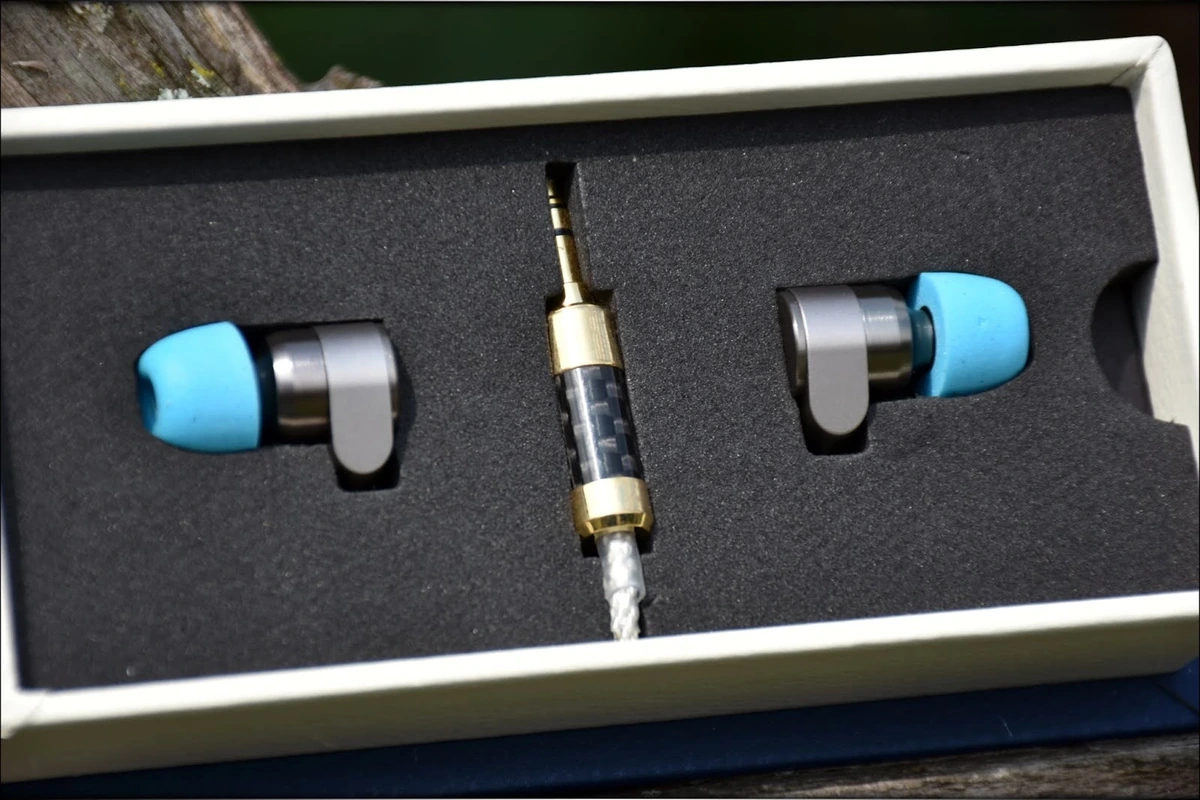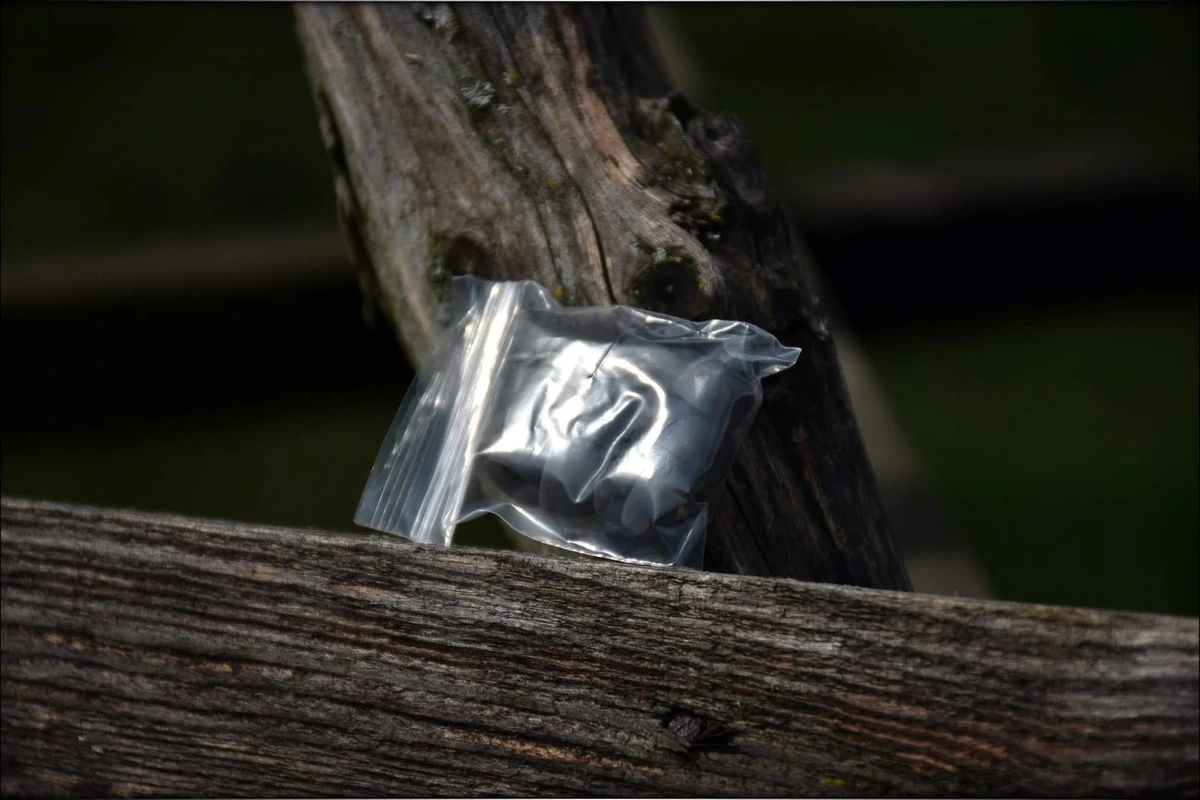 The package of T2 and T2Pro is exactly the same, save for the little detail that the Pro version has the word "Pro" written on the face of the package. 

The package is actually quite impressive, those being some of the better packaged IEMs I received from China recently. They come in a white cardboard box, inside which you can find a flappy-style cardboard box. This one is high-quality, and it is smooth to the touch, being something you'd expect more from a high-end IEM, rather than something you'd expect a 50 USD IEM to be shipped in. 

Inside that, you can find the IEM shells seated in a cardboard cutout, with the cables beneath them, as well as a few pairs of tips. They come with a pair of Blue foam tips installed, but there is just one size, and just one pair of those included, so if you enjoy the foam feeling, you may have to purchase additional tips, either from Comply, Tin Audio, or Mandarin, the last one being my favorite pick for getting foam and hybrid tips. There are also no Spinfit tips, which we got to love and enjoy, so if you need a pair, you should order one from Spinfit. 

In all honesty, for 50 USD, the package is fairly good, and there is little space to complain, they included high-quality materials in the package, and they put effort in it, so at the end of the day, it reaches a nice overall level. 
Technical Specifications

Drive unit: Dynameic 10MM woofer + 6MM Tweeter (2DD drive unit)
Earphone type: In-ear
Impedance: 16Ω
Earphone sensitivity: 102dB/mW
Frequency range: 12-40000Hz
Plug interface : 3.5mm Gilded
Plug Type: Line type
Cable Length: 1.2m±3cm
Color: Gray
Cable conductor: 1.25 5N oxygen free copper plating silver
Earphone interface: MMCX interface



Build Quality/Aesthetics/Fit/Comfort

The main IEM is made of metal, with a metallic shell, and with two vents for each IEM. The shape is pretty ergonomic and most of the hard edges are on the outside, rather than being on the inside, so you don't have to deal with any kind of discomfort caused by their design, like say, you have with KZ BA10. 

Both T2 and T2Pro look the same and are built the same as far as I can tell, with very few to no differences when it comes to their build. 

The cable is attached to the IEM via a MMCX connector, which is amazing for a IEM priced this low, and a very respectable thought. This being said, most aftermarket cables may be more expensive than the IEM itself, so it is more of a nice thing if you have multiple IEMs based on this connector. 

The default tips are nice and fit well, the IEM has a lip that keeps the tip in place, and the default tips do not get slippery. 
The size of the IEM body is actually pretty large, and the bore size is also on the larger side, making them recommended only for people with average to larger ears, not working quite that well for people who have smaller ears. 

The aesthetics are on the more industrial side, with the metallic build, metallic color, and with the sharp edges combined with curves leading to an industrial and aggressive look, rather than a smoother one. 

They isolate ok, not that well, and they are more open than most IEMs, especially with this much venting, but this helps a lot with the comfort as the vents mean you don't get driver flex, you don't get discomfort when pulling them out, and you don't get discomfort basically at any moment of using them (provided they fit for your ears). 



Sound Quality

The title may give it away, but the soundstage and openness of the sound are the focal characteristics of Tin T2 and Tin T2 Pro. I'll explore the intricacies of each, and also compare them in the meanwhile, so you get a better view of how each sounds, and which may be a better fit for you. 

Tin T2 

Tin T2 is a very bright and open IEM, with a neutral bass, with a good actuation and impulse response, a clean although bright midrange, and with a sparkly although slightly sibilant treble.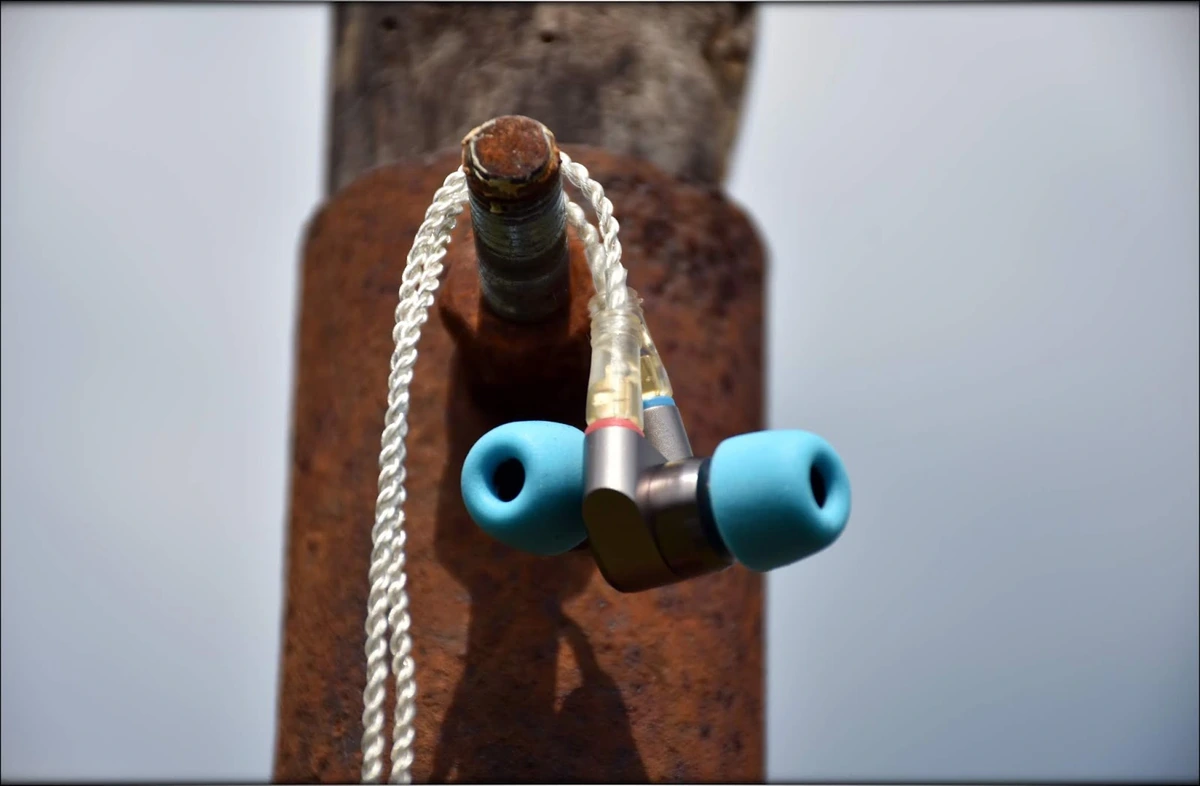 The bass is not very deep, and it doesn't go very low, the large amount of ventilation having to play a role in this, the bass being neutral in amount at best. It is a quicker to natural bass, and where it hits, it hits nicely, it doesn't bleed in the midrange, and it doesn't have a negative impact over the sound, but it doesn't work quite that well with electronic music that relies on a large amount of bass, being rather fit for acoustic music, Jazz, and other styles that do not rely heavily on bass presence. 

The midrange is clear, clean, detailed, and very well-textured, but it is bright and tilted towards a brighter tonality, by the treble, and by their open nature, meaning that it works quite well with female vocals, but that it may sound a bit too light for male voices, especially when it comes to deep male voices. Most other instruments sound natural, and guitars, especially acoustic guitars sound nice and juicy, making them a great entry-level IEM for acoustic music. 

The treble is bright, and sparkly, they are quite open and airy, the treble having a lot of presence and a lot of impact. It may be a little sibilant at times, and it is clearly not a smooth treble in any way, but this means that it gives acoustic music and acoustic instruments the right kind of bite and sparkle, making everything quite vivid and realistic. 

Tin T2 Pro 

Here, things get interesting, because T2 Pro is a more balanced version of T2, with more bass, but with the same treble and the same midrange, and most importantly, with the same open soundstage, and airy sound.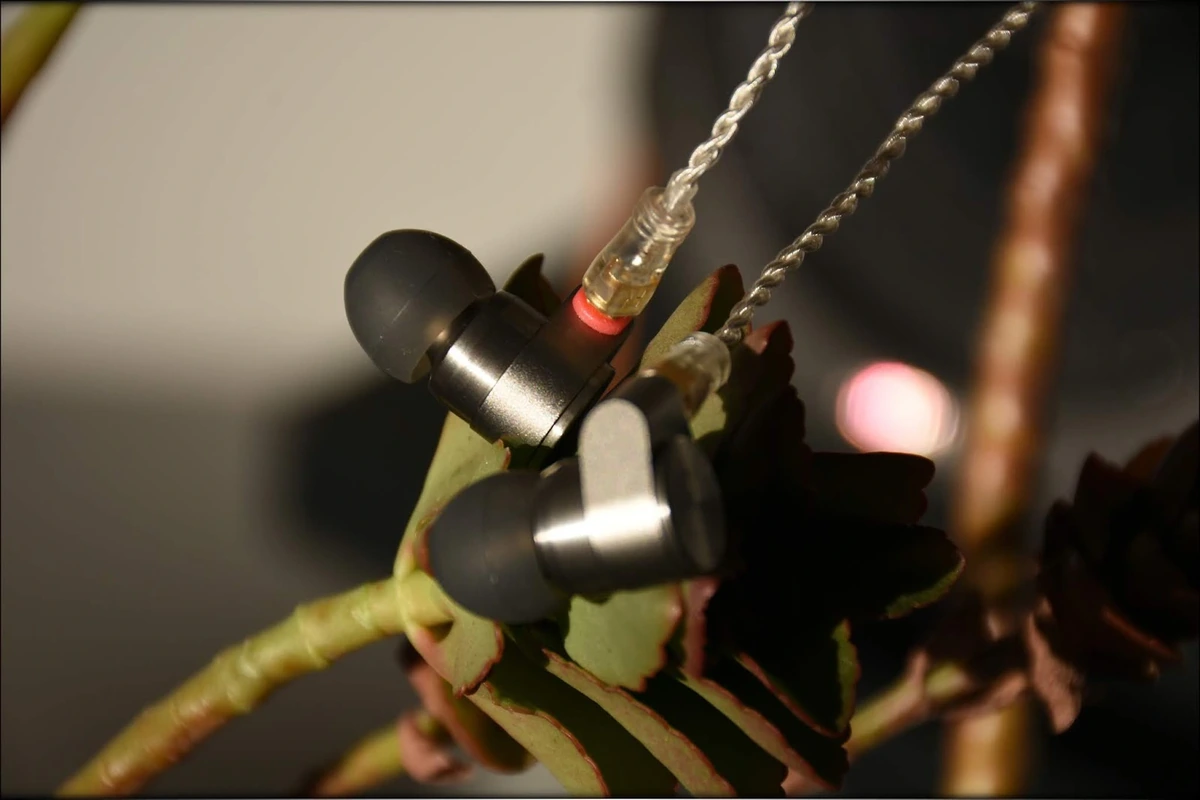 The bass of T2Pro is deeper, slower, and more impactful than that of T2. They have a lower-reaching bass that comes in larger amounts, making them really fit for listening to anything with a bass guitar, including metal, rock, alternative, even some electronic music. Those still won't cut it for Hip-Hop or downtempo, the bass being above neutral, but not by a huge margin. 

The midrange is still a bit bright and tuned in such a way that it sounds happy, clean, clear, detailed and very textured. In fact, Tin T2 Pro has better texture and better impulse response than T2, leading to an even more vivid overall presentation, and this time it works with both female voices, and deep male voices. Other instruments sound clean and vivid, everything fitting rather well in place in terms of tonality. 

The treble is sparkly, airy, bright, and open, with less sibilance than T2, having almost none, save for those few songs where you really have a bad master that was intentionally made to sound sibilant. 

All in all, it is a worthy upgrade from T2 in terms of balance and clairy, being more of an all-rounder, more versatile, more clear, more detailed, and just a more pleasing overall experience. 



Soundstage

The soundstage is the same between the two, and it is huge, airy, clear, and for 50 USD, fairly well separated. You don't get the crystal clear separation of more expensive IEMs, like IE800, but you get enough instrument separation to enjoy the soundstage size. It extends more in width than it does in depth, you get a pretty large and holographic sound, for both T2 and T2Pro, and it is not diffused, like it was with the old Ie8. 



ADSR / PRaT

The ADSR and PRaT (Texturization) is slightly different between the two IEMs, with T2Pro having a better overall texture in the midrange, the bass being slower on T2Pro, quicker on T2, with the treble being pretty much the same between the two. In this sense, guitars and other textury instruments sound really nice on T2Pro, and nice on T2. Those impressions hold true even when powered by an entry-level source, like FiiO M3K.  



Portable Usage

The portable usage is fairly good.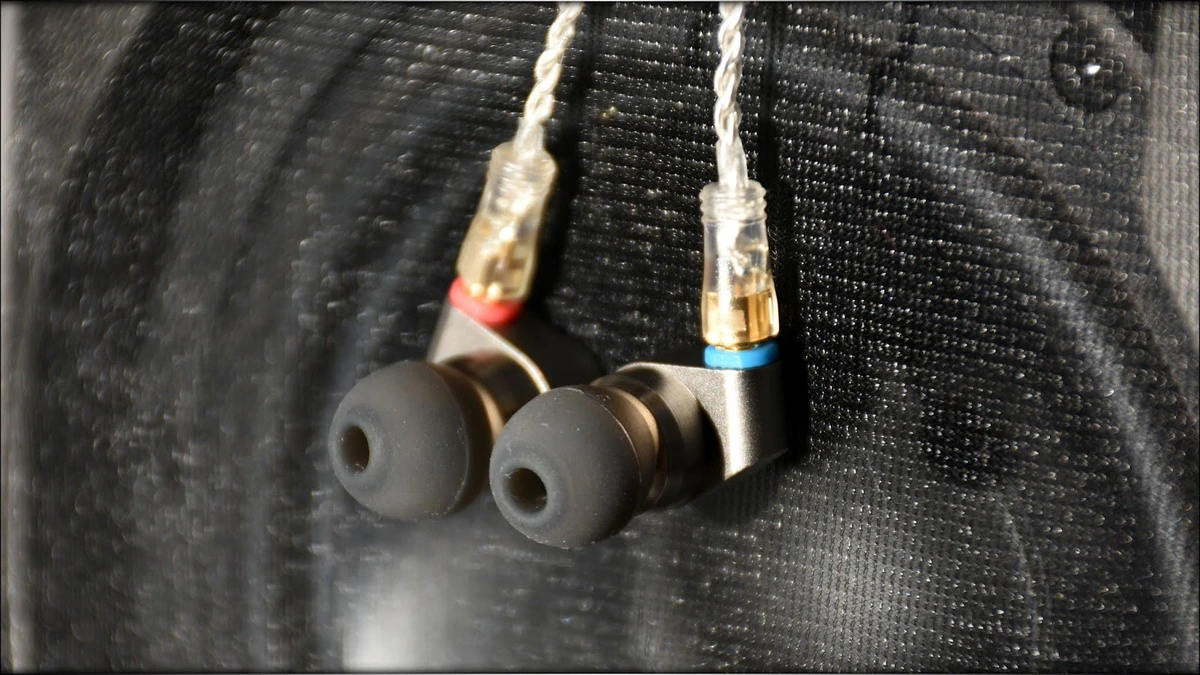 The main IEM is light, or fairly light, the cables are not microphonic, and they isolate ok. This means that you can take a walk with them, and not be bothered by the background noise, if you listen your music a little louder.

They are driveable from an entry-level source rather well, and they don't eat a lot of juice, being driveable from most smartphones, making them a good choice for the listener who doesn't want to bother with complex setups, and who wants to just plug in and enjoy. 
The tips do not get slippery, and they will sit still in your ears for many hours, but the bore size is on the larger side of things, meaning that if they are too large at first, they are too large. I wouldn't recommend them to people with especially small ear canals. 

There is no interference, there are no issues with the overall comfort, but the cable is slightly prone to tangling, due to its design, so you may want to use a cable separator when storing them. There is no carrying case included, which is why their portability cannot be considered excellent. 



Comparisons 

The market for this price range is incredibly busy and crowded, so every IEM needs to justify its price and quality to sell, so we'll pick a few direct competitors of Tin T2 Pro.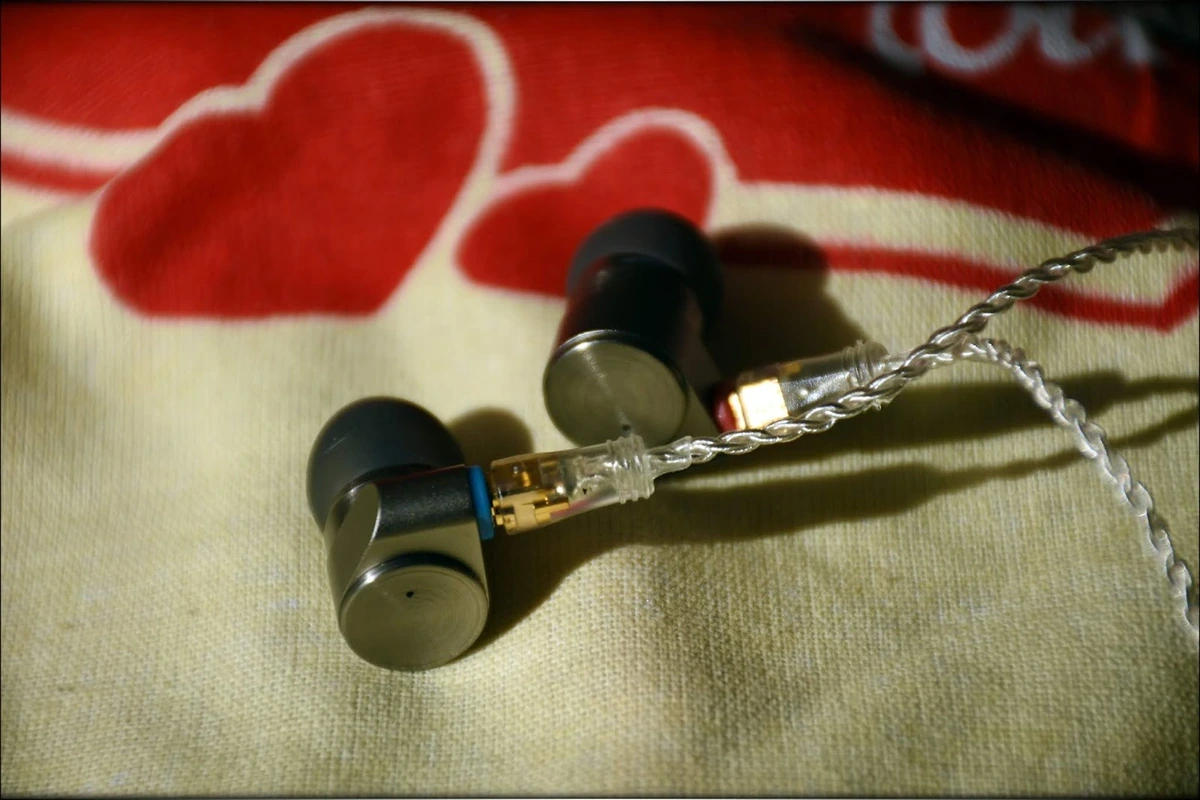 Tin T2 Pro vs Shozy Hibiki – We feel it is fair to start with an obvious one, as Shozy Hibiki is a direct competitor to Tin T2Pro in both price and origins, both being IEMs from China, with a nice story behind. On the packaging level, they are similar, without any obvious differences. The build quality is great on both, but T2Pro is made of metal, while Hibiki is made of plastic. On this note, Hibiki is more comfortable due to a more ergonomic inner design, but they are still fairly large, being not recommended to those with really small ears. The cables are similar between the two, as are the tips included in the package. The sound is actually quite different, and if you can imagine T2Pro as a slightly V-shaped sound with an enhanced bass, with a clear but pulled back midrange, and with a crispy and sparkly treble, then Hibiki is the opposite, with a bass that comes in lower amounts, with a forward midrange (which is the focus of their overall sound), and with a smoother and less present treble. Really, if you want a midrange-forward IEM, Hibiki is a no brainer, while if you prefer a more V-shaped sound, then T2Pro is clearly the winner here. On the details, T2Pro has slightly more details, they present certain instruments more separated, the soundstage is much larger, and the textures are similar in the midrange. By comparison, Hibiki is more intimate, focused on vocals, has slightly less textures, it is smoother on the overall level, and makes for a smoother voice-centric IEM that works really well if you love vocal-centric music. Each is great and easy to recommend, but for different reasons, and to different listeners. 
Tin T2 Pro vs TRN V80 – The most major differences between TRN V80 and T2Pro are in the comfort, where TRN V80 is quite a bit more comfortable, and it is made to be more ergonomic, and in the sound, where TRN V80 has more bass in amounts, with a quicker bass, more textures in the lower registers, more clear and vivid midrange, and a more ideal treble, with more sparkle where it should be, less sibilance, and with similar amounts of air in the higher registers. Even so, while TRN V80 has more instrument separation, T2Pro does a much better job at presenting a huge soundstage, with a much larger overall stage being painted, a much wider and more holographic sound, and similar performance otherwise. In this situation, the decision is simple, if you want less bass, so a more neutral bass, with a larger, wider soundstage, then you should go for T2Pro, while if you're looking for a more IE800 kind of sound, with a classical V/U shaped sound, with more instrument separation, but less overall width, TRN V80 is one of the best there is with this kind of sound. 

Tin T2 Pro vs Final Audio E2000 – This time, T2Pro is placed against a IEM from Japan, rather than from China, but which comes at a similar price. The first difference can be noticed in package, where E2000 comes with better tips, the variety made by final audio, and in the fact that E2000 comes with a carrying pouch. The build quality is great on both, but E2000 has no detachable cable, while T2Pro has a detachable cable, and E2000 has a much smaller IEM body, which means it will be much more comfortable for smaller ears, and work with a larger variety of ears out there. The isolation is similar between the two. The sound is quite different, with E2000 having a thicker sound, with a more satisfying bass, with a more mellow and smoother treble, and with a considerably smoother and more easy treble, while T2Pro has a more sparkly approach, with less bass, but with a quicker bass impulse response, making them better suited for acoustic, or acoustic-sounding types of music, while E2000 is clearly a better IEM for bass lovers, or for those who prefer a thick and satisfying sound, and a smoother one as well. The clarity and detail is slightly better on T2Pro, thing which is inherent to their more revealing and sparkly signature. If you're looking for a clear and detailed sound, with a wide soundstage and a sparkly treble, then T2Pro is quite excellent, while if you're looking for a smoother sound with a lot of treble sparkle, then E2000 will work better for you 



Recommended Pairings

Tin T2Pro is really easy to pair with virtually anything, it does not require a special source, and it will sound good out of a smartphone or entry-level source. It does not scale with source, so most of its abilities are revealed by something in the affordable range, like the little mighty FiiO M3K.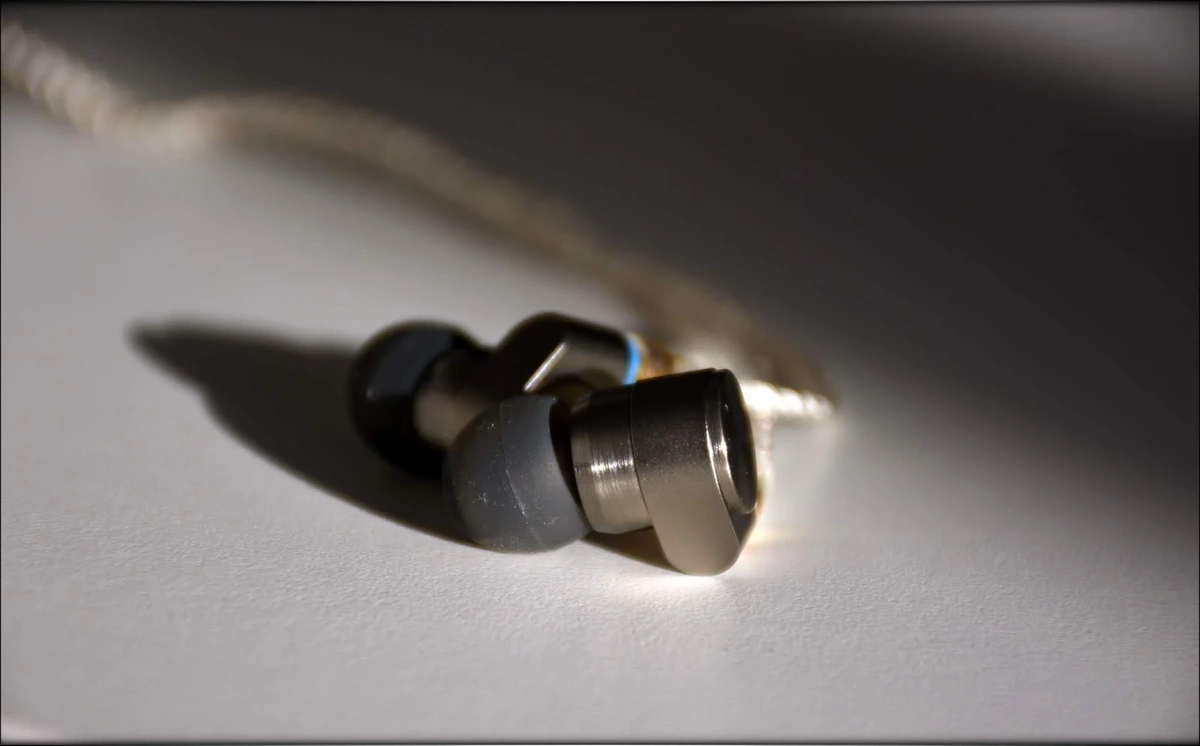 Tin T2Pro + FiiO M3K – As I said, this one combo hits the sweet spot in many ways, including price. The sound is engaging, vivid, detailed, textury, and they keep their bright and open signature with a wide and holographic soundstage. M3K also has a nice navigation system, is small, affordable, and has good battery life. 

Tin T2Pro + HIDIZS AP80 – This pairing also works quite well, as AP80 is a mini DAP, with a lot of power behind. I tried to match the price of the DAP with the price of the IEM a bit, as they wouldn't scale much with more expensive and better sources. AP80 does a lot for its money, has navigation buttons, the sound is still fairly wide and holographic, but it is slightly warm, meaning that they gain a bit of oomph in the bass. AP80 is also slightly smooth in the treble, so it cuts some of their bite away, making them a bit more versatile, at the cost of some treble sparkle.  

Tin T2Pro + Shanling M0 – M0 is the latest little tech tihngy from Shanling, a DAP so small that I'm actually using it for my car's radio head, being a really comfortable solution to have there as a shuffle player. In fact, this is the way I recommend it the most, as a shuffle player, as the display is small, and doesn't make browsing large lists or complex lists easy, but still, the sound is very impressive, the battery life is pretty good, it is also slightly warm and tones down T2Pro's nature, making them more versatile and more suited for a wider array of tastes.  



Value and Conclusion

We've been talking about an IEM which costs about 50 USD to 60 USD, which is not a very high amount. Even so, there are so many options in this price range, that every option needs to come with something of their own, to justify their existence. 



Starting with the package, we have the basics included, the IEM shells, a cable, and a few sets of high-quality tips, including one blue foam tip, which is very welcome. There are no carrying solutions included though, but for this price range, it is okay. 

The build quality of T2 is quite good, it is made of metal, and it is very vented, with two vents, making sure that you can't get a driver flex, no matter how hard you try. The bore size is on the larger side though, and you'll need to make sure you have a medium to large sized ear, and ear canal, otherwise it may be a tad too large for you. 

The cables are nice, there is no microphonic noise, and although they are slightly tangle-prone, they are high-quality cables and should satisfy most music lovers quite well. 

Tin T2 is easy to pair with many sources, including smartphones, and entry-level sources, it is not very prone to hiss, it doesn't need a lot of power, and it can show its ability even with a more modest source.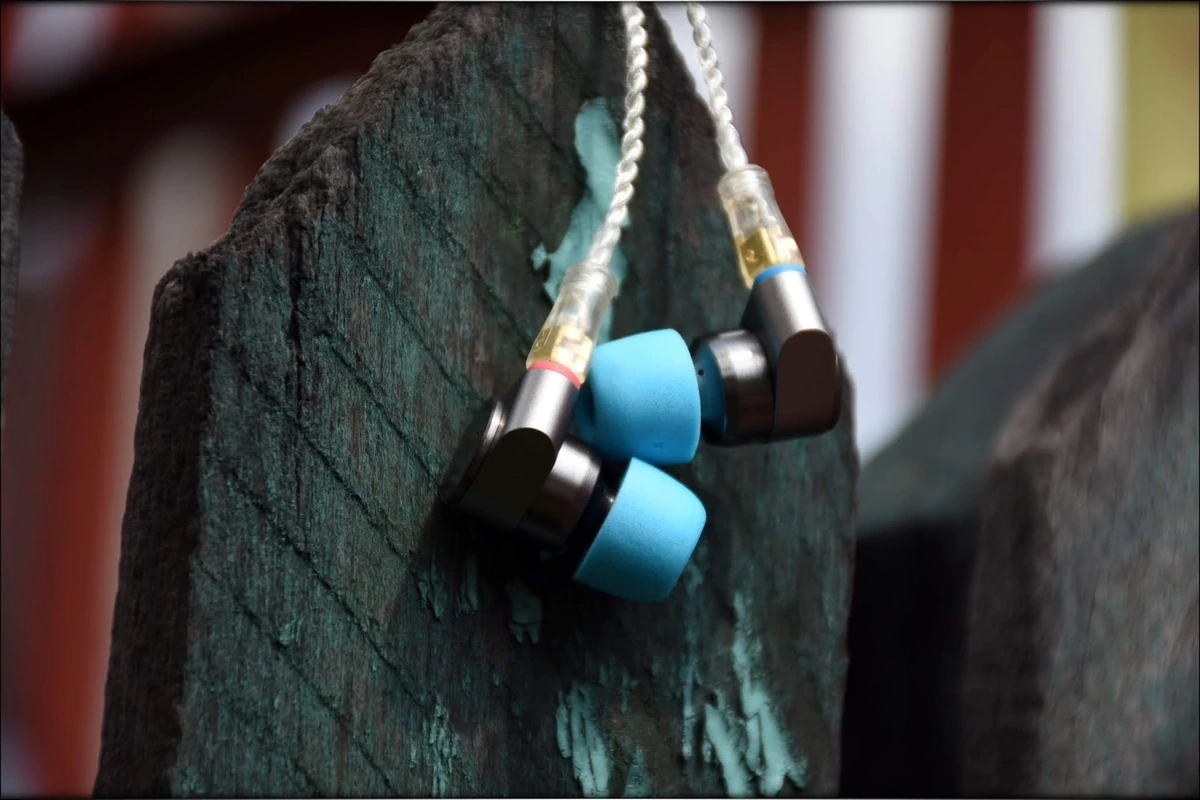 Now, the sound, is very wide, holographic even, thing which is impressive from such an entry-level priced IEM. The bass is more neutral, so this won't satisfy a basshead, but it is clear, and it has a good texture / PRaT. The midrange is juicy, well toned, although on the happier side of things, and it is slightly bright, with a good tonality for female voices, and for acoustic music. The treble also works well for acoustic music, being crispy, clear, sparkly, and having a good amount of bite, so those won't be the choice for the smooth-music lover, but the choice for the more energetic listener who likes to get some cymbals with his music.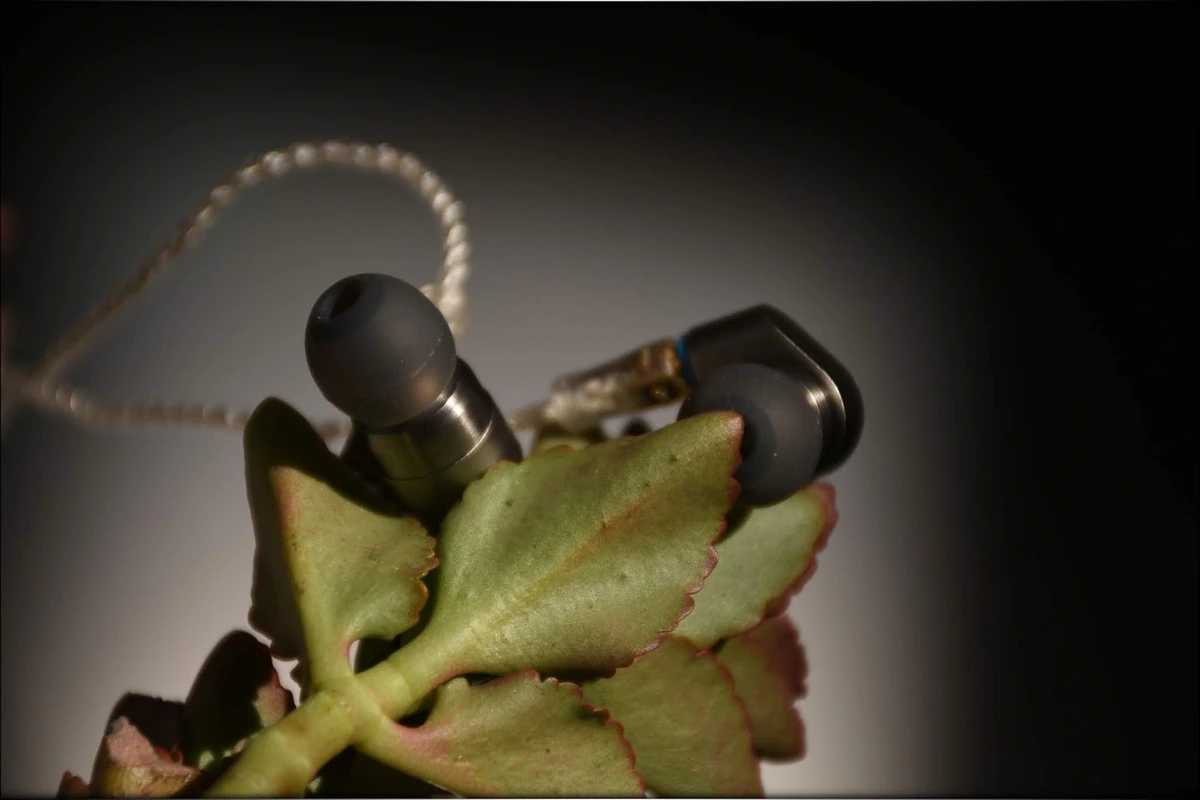 Tin T2Pro makes an excellent choice if you're looking for an open-sounding IEM that is pretty versatile, while its little brother also makes a great choice if you're looking for a more acoustic-tuned IEM from the same vein and taste, both being really good choices for their 50 USD price point, amazing actually. Don't forget to get yours from Linsoul audio for one of the best services, warranties and customer interactions, and don't be afraid to use the links in the review. 
Purchase Link
Tin T2 – You can purchase your Tin T2 from www.amazon.com here: https://www.amazon.com/TIN-Double-Dynamic-Earphone-Headphones/dp/B07DL2FPBL/
Tin T2 PRO – You can purcahse your Tin T2 PRO from www.amazon.com here: https://www.amazon.com/dp/B07HQQ9T6D/
---
---
--- Please remember to stay safe, and always have fun while listening to music!---
 - If you have a dime to spare, and donate, to help us with electricity and work expenses, it would make my day much brighter, as it would help me improve things around the website and increase the frequency of my posts - 
---
Full Playlist used for this review
We listened to more songs than those named in this playlist, but those are excellent for identifying a sonic signature.  PRaT, Texturization, Detail, Resolution, Dynamics, Impact, and overall tonality are all revealed by those songs. We recommend trying most of the songs from this playlist, especially if you're searching for new music!
https://www.youtube.com/playlist?list=PL_cjBXGmwSHSdGcwuc_bKbBDGHL4QvYBu
--- Contact Us ---






---
---