Periodic Audio Magnesium – Warm Delight
Period Audio Magnesium, also named Periodic Audio MG is the most affordable IEM from Periodic Audio's line-up, a new line of IEMs, with all their drivers based on a different Element. This is an entry-level IEM. and we're quite excited to see whether it can hold its ground against other titans from the 100 USD price range. 

Introduction

Periodic Audio is a rather new company on the Audiophile Market, serving quite a specific niche. They create IEMs with very similar build styles, very similar aesthetic aspect, and very similar feeling, but with incredibly different sound, by using different materials for their drivers. Each of the IEMs from their current line-up has a different basic element at the base of the driver membrane, today's star being based on a Magnesium Driver, metal which is known for a complex set of properties. To be precise, the membrane of the driver is made from 96% Magnesium, which is quite a lot of Mg for any IEM membrane, and this will surely have an impact on the overall sonic performance of Mg IEMs. Period Audio has shown excellent professionalism in our conversations, and we trust them to take good care of you, if you should ever need warranty or such. 

It should be noted that I have absolutely no affiliation with Periodic Audio, I am not receiving any incentive for this review or to sweeten things out. This review is not sponsored nor has been paid for by Periodic Audio or anyone else. I'd like to thank Periodic Audio for providing the sample for this review. The sample was provided along with Periodic Audio's request for an honest and unbiased review. This review will be as objective as it is humanly possible, and it reflects my personal experience with Periodic Audio Mg. Every opinion expressed is mine and I stand by it, the purpose of this review is to help those interested in Periodic Audio Mg find their next music companion. 
Purchase Link
You can purchase the Periodic Audioi Magnesium IEMs from www.amazon.com here: https://www.amazon.com/Periodic-Audio-Mg-Magnesium/dp/B073TW57KN
Packaging

First things first, let's get the packaging out of the way: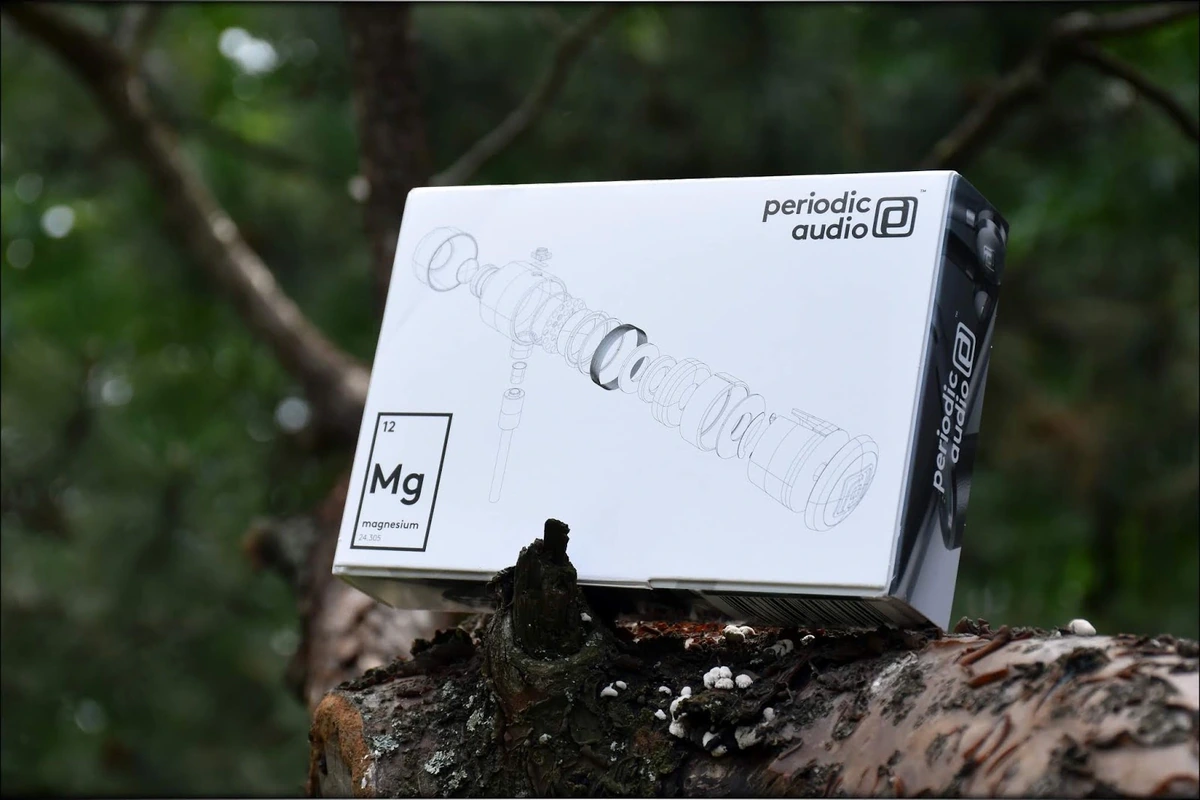 The package of all of the Periodic Audio's IEMs is exactly the same, from end to end. They all come packaged in the same cardboard box, which you can only open once, thing which we noticed only after opening one of the packages. 
The cardboard box is nice, and it has a ton of information both about the element which the IEM is based on, as well as the other technical details about the product you purchased. 
There is a very stylish and premium-looking case included in the package, in golden color, and there is a good number of tips as well. This being said, Periodic Audio used a very universal size for their bores, so they are compatible with Spinfit and with a large number of different tips. 
There are also a few Graphs on the package, of Frequency Response, Impedance, Spectral Decay and of THD (Noise or Distortion). This being said, Periodic Audio has invested quite a lot in taking those measurements reliably, so we know they are a rather professional company when it comes to their engineering, and their package provides everything you could need to enjoy their IEMs. There's nothing else we could have wanted with Mg IEMs, especially as they aren't microphonic, so they won't require a shirt chip, and the carrying case included will provide a really nice amount of protection to them, so you won't have to worry much about carrying them. 

All in all, the package reaches a golden rating, especially considering the amount of technical information Periodic Audio managed to include there, which is better than the average, being as good as the most professional companies include with their products. 



Technical Specifications
Frequency Response – 20 Hz to 30 kHz
Impedance – 32 Ohms nominal
Sensitivity – 101 dB SPL at 1mW in ear
Power Handling – 200 mW continuous
Peak SPL – 121 dB
THD – Less that 1.5% THD at 1mW



Build Quality/Aesthetics/Fit/Comfort

Now, this section will stay true (and be copied over) to all of the Periodic Audio IEMs, as their outer construction is exactly the same. The only real difference between them is the color of the plastic at the back of the IEM, which is different for each of those IEMs.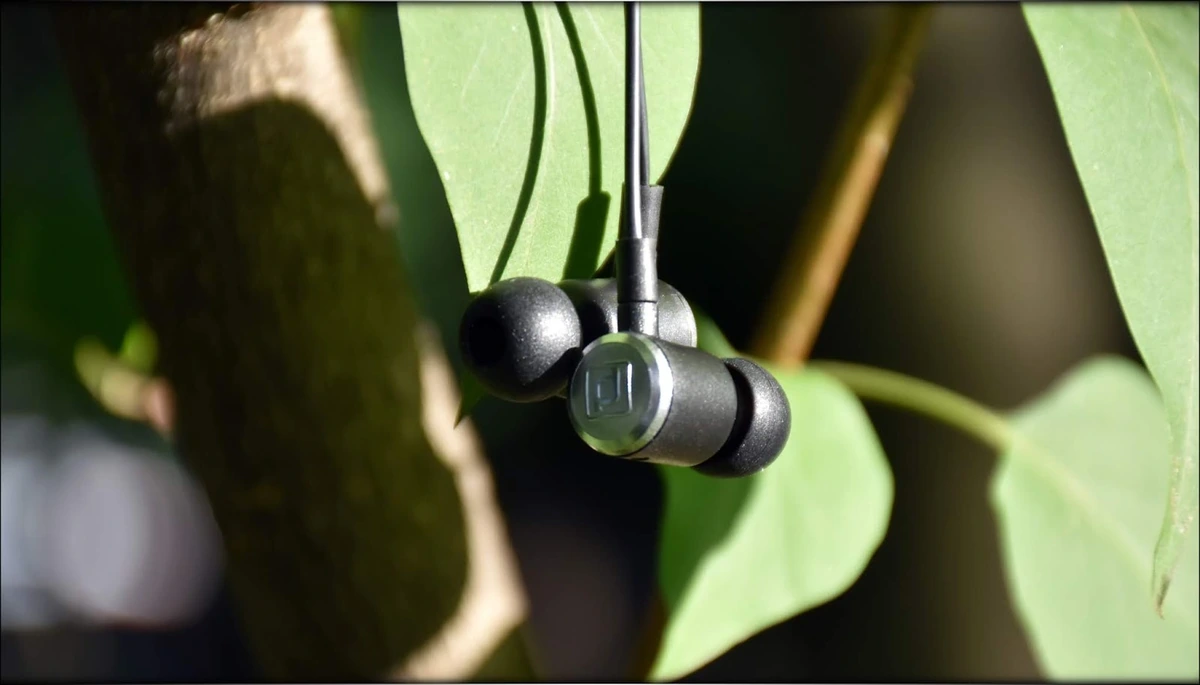 The main IEM shell is made out of plastic, it is a light IEM, with a nice build quality, and although the IEM housing is on the large side, they are pretty simple and straightforward, the bores are not too wide and should fit every ear size out there. 
There is a vent on the IEM body, which makes sure you won't have to deal with Driver Flex, thing which made us really happy, since those are single dynamic driver IEMs and really need that vent to work correctly, and the IEM has a colored cap at the back of the IEM body. 
The cables are straight, simple, and attached to the IEM body. We have gotten used to seeing detachable cables for IEMs in this price range, so it is a bit of a surprise to see Periodic Audio go for non-detachable cables, but most users will prefer good non-detachable cables and a good warranty over poorly made MMCX or 2-Pin connectors. 
From our experience with Periodic Audio, the cables they used are of a fairly good quality, they look simple and this is probably for the best for a set of portable IEMs, they have a good flexibility to them, are not microphonic, and they are made from 99.99% pure copper. This is as good as it gets for a IEM at this price point, and honestly, besides the very simple look, they work really well. We can't blame Periodic Audio for wanting to include a simpler-looking cable with a portable IEM, after all many people want to be stealthy about the cost of their IEMs while on-the-go.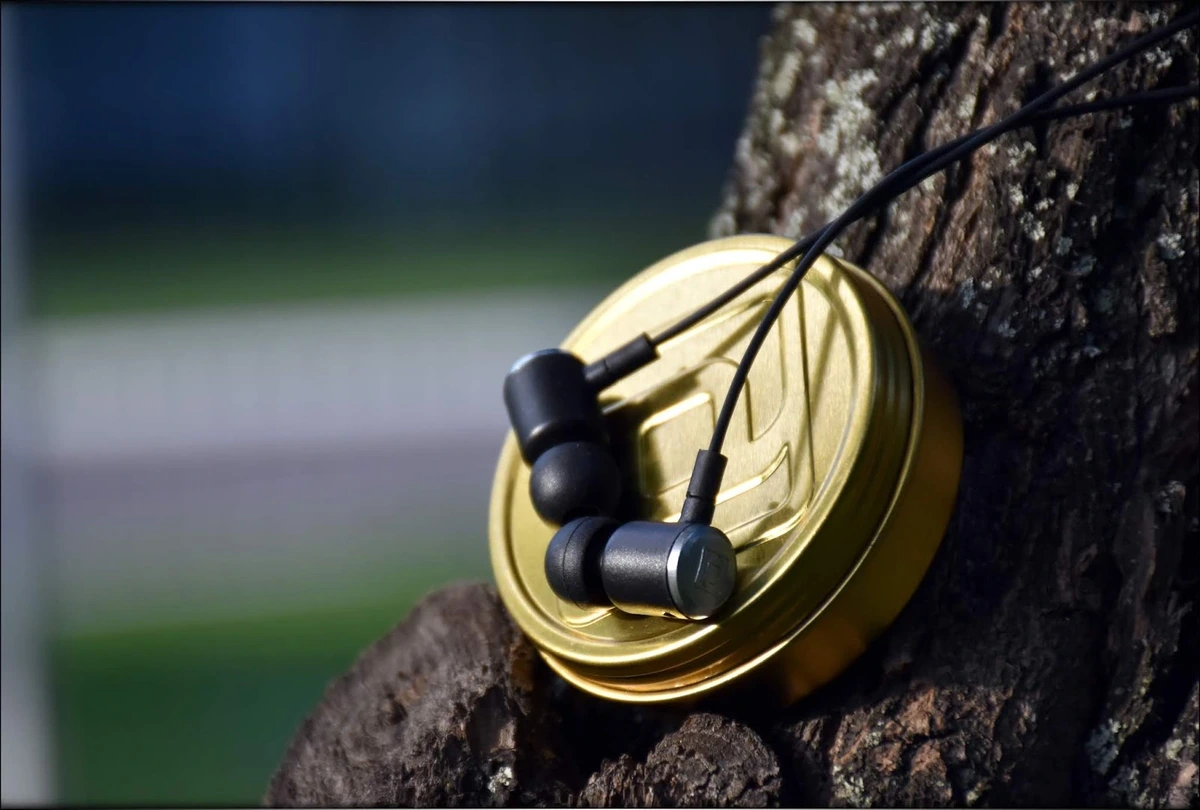 When first using them, we also noticed that the Left and Right earpiece are not marked, so you might end up confusing them, the marking being inside of the IEMs, with the wax guard grille being red for the right piece. This is pretty uncommon, and not necessarily a big issue, but if you wouldn't notice that the insides of the IEMs have different colors, you might become a bit frustrated with determining the Left and Right each time you use them.  

Other than that, we could say that they are really good. Still, given the competition we can't say they are golden, since they do not have detachable cables, and no L/R markings, both which are standard in this price range. Everything else is golden though, including the quality of the IEMs themselves, how well they are put together and thought, and even how good the cable is. 



Sound Quality

Now, those are 100 USD IEMs, and they can even be bought for cheaper on Periodic Audio's site, if you buy a blemished pair (we are still to confirm exactly what this means, but we understood that those are pairs with minor aesthetic imperfections but full quality to their sound).

For this price, you get quite an amazing bang for the buck, a rather colored IEM with a warm, thick, dynamic, impactful, sparkly, airy and satisfying sound. It may seem like you read this before in our reviews, but it seems like they are slightly similar to some other headphones we reviewed in the past, so don't worry, it is just the way they sound, and the sound some companies go for with their tuning. 



The bass is heavy, thick, and most of the impact is in the 80 – 110Hz area, with the sub-bass also being present, but with most of the weight of each musical note being focused in the upper bass. The speed is fairly good, especially for 100 USD, better than the average, while the depth is good. The impact is nice, and the bass feels rather resolving, although it also feels inflated and tuned towards a warm tuning rather than a neutral or natural one. 

The midrange is warm toned, with a bit of midrange recession going on compared to the bass, the warmth and the recession reminding a bit of how Ie80 from Sennheiser sounds like. The midrange detail is fairly good for their price point, tonality, although a bit on the thick side for both male and female vocals, is still fairly natural, music sounding rather warm and enticing. 

The treble has a bit of a focus point around the 7-9khz area, the Magnesium being actually pretty open and sparkly in that area, and although it also makes a comeback a little higher on, it never gets dizzy or sibilant, although it is slightly thin. 

Periodic Audio Magnesium works fairly well with any type of music, including Classical, Metal, Pop, Vocal-driven music and so on. It is fairly hard to say that they have issues with any single genera, and although their sound is fairly colored, they work equally well with any music style. 



Soundstage

The soundstage of Magnesium is fairly airy and large, especially for this price point, making a fairly strong competition for IEMs at a similar price. The imaging and instrument separation are also fairly good, and in line with other 100 USD IEMs we tested, and if you decide to go for one of the "blemished" or what we'd consider a b-stock pair, you will have a better than its price point soundstage. 



ADSR / PRaT

The ADSR and PRaT (Texturization) is slow to natural, with the textures being smooth and creamy, more textured instruments being rendered relaxing and smooth. This means that trumpets and electronic effects which should be aggressive will lack their aggressive edge, and instead be rendered playful and friendly, making Magnesium a good IEM for leaning back and enjoying Jazz and other relaxing music, but a bit smooth and friendly for Black Metal, Death Metal or Mindless Self Indulgence. 


Portable Usage

The portable usage is excellent. 

You'd have a hard time finding any kind of negative to Periodic Audio IEMs's portability in general, those are lightweight, they are comfortable, come with high-quality silicone tips, and they also have an ergonomic shape which works being worn both over-the-ear and straight-down. Furthermore, the cables are not microphonic, the eartips don't get slippery after a while, and they don't have driver flex, making them pretty much excellent for walking, running, and just a pleasure to use portably.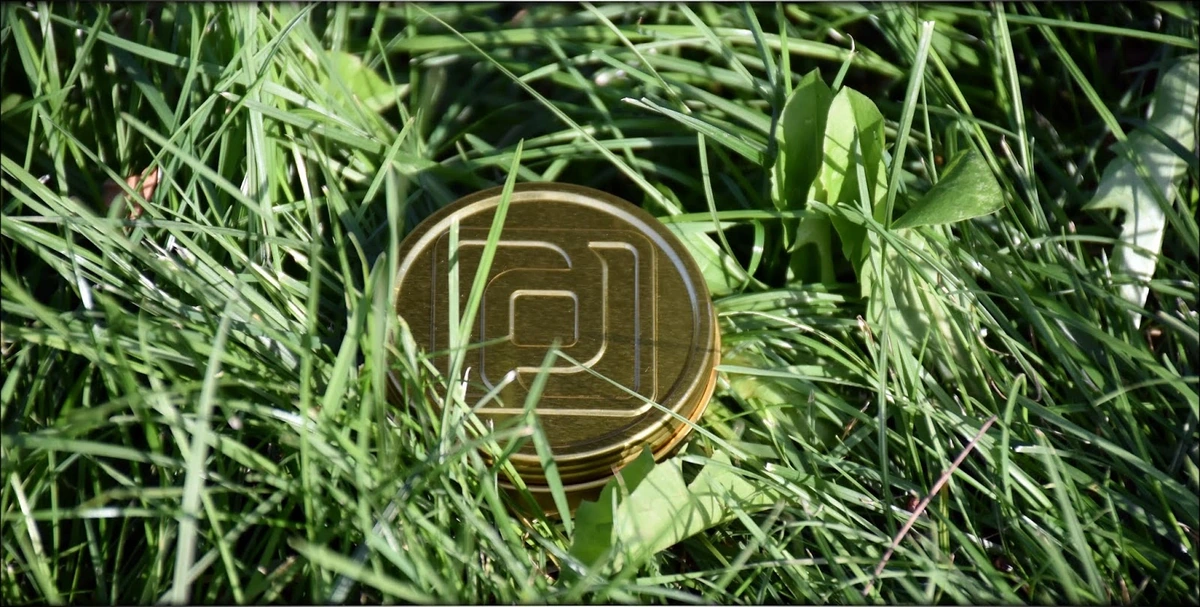 The isolation is average though, since those are based on a large Dynamic Driver, and dynamic driver require the IEM to have a vent so you aren't affected by driver flex, so in the end it is a little bit of a sacrifice, on this side, but then again, most IEMs in this price point won't isolate much better, unless they are based on BA-only designs, or unless they are either huge or have driver flex. 
We noticed that Magnesium works well paired with anything and doesn't have a lot of hiss from hissy sources, so you can power them from virtually anything. They scale a little with the source, but not quite that much, this being rather normal for a IEM in this price range. This means you'll be able to enjoy them straight of your smartphone without losing too much for not using a professional-grade DAP. 
One advantage those have over some other 100USD IEMs is that they don't look that expensive, thing which can be pretty good if you live in a place where you'd prefer keeping your valuables away from prying eyes. While other IEMs surely have a more expensive look, you can rest assured that the materials used in Magnesium ensure they are of the highest quality, all while not stealing everyone's eyes, working well if you need to travel late at night or in new areas and if you don't want to get too much attention.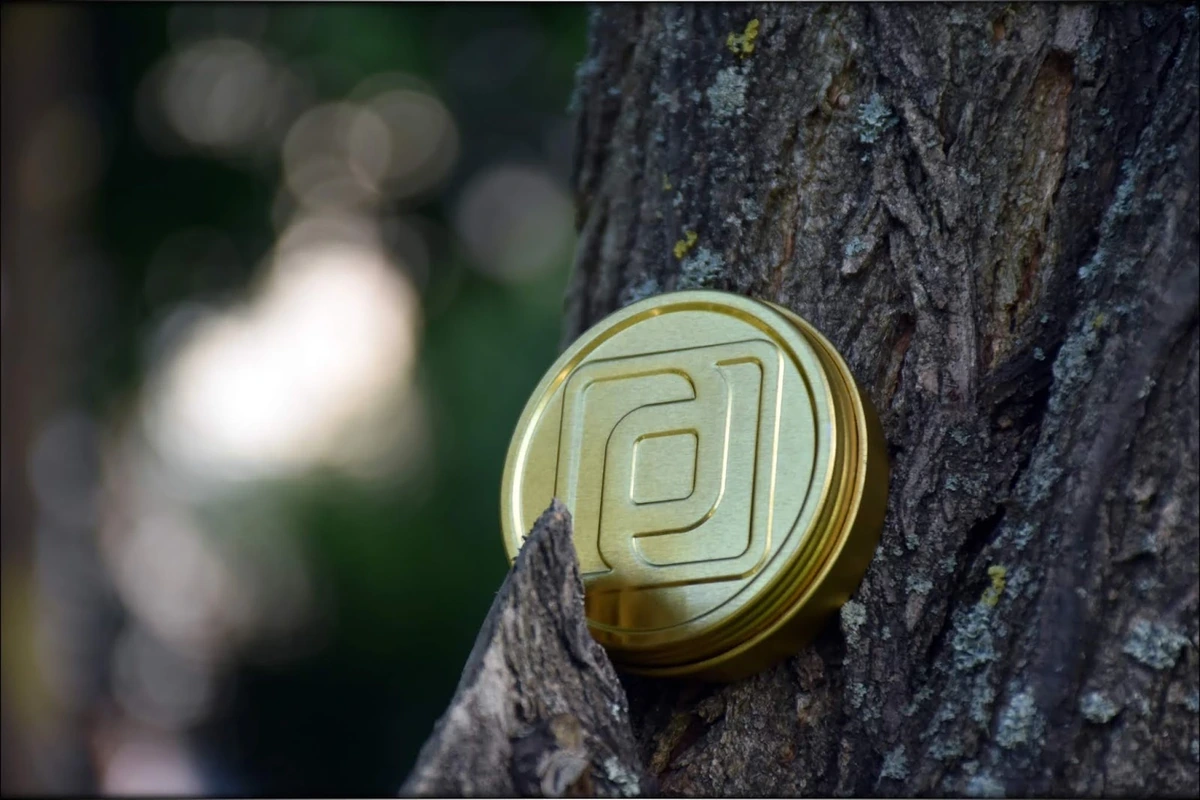 All in all, their portability reaches our golden standards for a Dynamic Driver IEM, and we consider them to be one heck of a portable if you want something lightweight, comfortable and affordable. 



Comparisons 

We have used many of our sources when compared different IEMs in this price range, and there are quite a lot of contenders do this price range, so we tried stacking Magnesium against the best of the best, to see if they have a place at their asking price and how they actually compare to those which are already known to be a great value or a great price/performance ratio.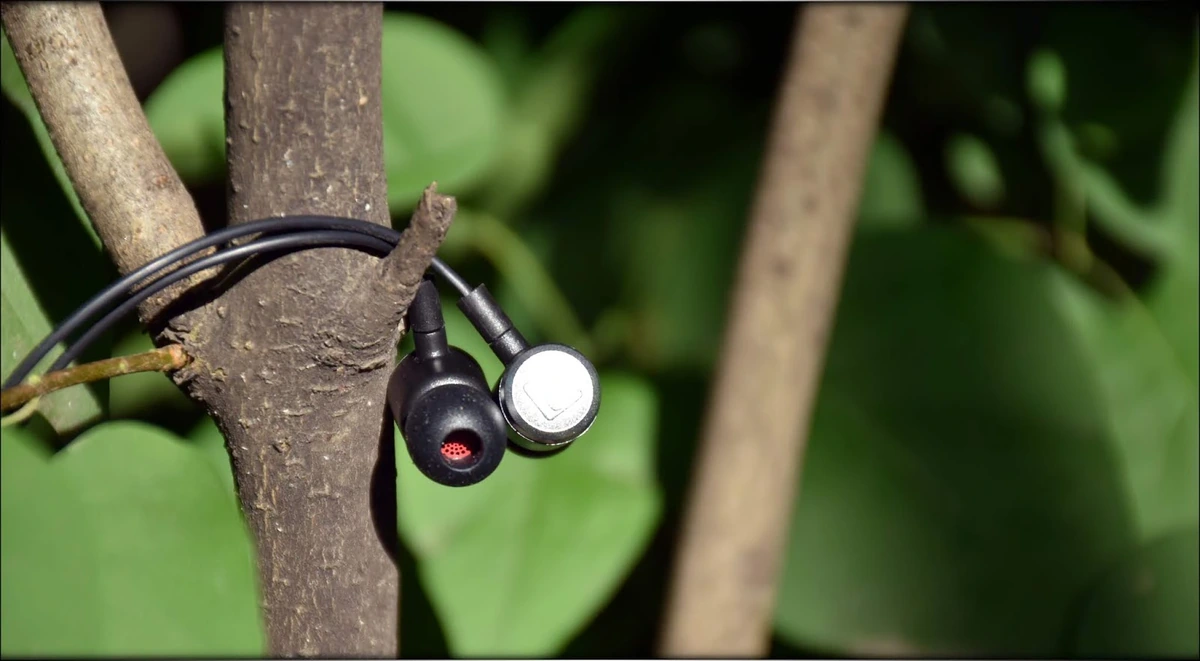 Periodic Audio Magnesium vs Westone UM1 – When thinking about a smooth IEM with a smooth texture and a similar price point, you're probably thinking about Westone UM1, a IEM which really impressed us back when we reviewed it, by sounding quite different than one would expect from a single BA setup. When it comes to their package, UM1 comes in a less fancy package than Magnesium, with a less interesting carrying case, with a larger number of tips, but with everything else being similar. The fact that the case of Magnesium is better may be quite important, keeping in mind how exquisite it looks in that golden color. When looking at their build quality, we can note that Westone UM1 is also made out of plastic, but it is intended for a deeper insertion, it provides more isolation from the outside noise, but it has a void you can feel while wearing it, since it doesn't have any vent, and UM1 has detachable cables based on the MMCX standard. Magnesium has a larger build, has ventilation, but it has a larger body, it doesn't isolate quite as well, but it feels more comfortable for long hours of wearing it. Magnesium also can be worn both straight-down or over-the-ear. When it comes to their sound, the similarities are in the fact that both of those are warm in their tonality, but UM1 tends to be considerably thicker than Mg, considerably bassier, and its treble doesn't have the sparkle that Mg has, in the sense where Mg has a much sparklier treble, with better extension, along with a larger soundstage. Instrument separation is rather similar between the two, along with clarity and detail, although since Mg has a sparklier treble and a more lively treble, they also come as more detailed, especially in Rock and Metal music, along with Electronic. If you're looking for something to sit deep in your ears, isolate you really well from noise, and for something that is really smooth and bassy, then Westone UM1 makes a great choice, while if you're looking for something with a more natural sound, but which is still thick in its sound, something more natural and versatile, and something with better treble extension, and with a wearing style that allows for both over-the-ear and straight-down wearing styles, then Periodic Audio Magnesium makes quite an excellent choice. 
Periodic Audio Magnesium vs FiiO F9 – Here, the differences start with the package, FiiO F9 really has a better package, including both a Balanced and a Single Ended cable with their F9, not to mention having a larger collection of tips included from the factory. There's quite a bit of a difference when it comes to their build styles as well, FiiO F9Pro being a 1DD + 2BA setup, with a little vent to take care of driver flex, so this isn't an issue with F9 either. F9 is made to be worn over-the-ear exclusively, they have an ergonomic shape, and a medium insertion depth, being just as comfortable as Periodic Audio Mg. Noise isolation, along with cable microphonics are similar between the two IEMs. The sound, though, is quite different between the two. FiiO F9 has a considerably lower amount of bass and mid-bass leading to a more neutral, more linear sound, with a slightly better treble extension, meaning that F9 will feel brighter, colder, more serious, compared to Mg which will seem warmer, bassier, smoother, more playful, more musical, although F9 may have a slight edge in detail. The treble is well expressed in both, and both have a nice treble sparkle, which makes both Rock and Metal music interesting, both have a good extension for this price point, and both are rather enthusiastic about music, with a similar quality to their textures as well. When it comes to their soundstage, Mg has a larger soundstage, although F9 has a similar instrument separation, and both are excellent in terms of clarity and detail for 100 USD. You should make your choice based on whether you prefer a brighter, more linear, more neutral, colder sound, situation in which you'll love F9, or if you want a warmer, smoother, thicker, more playful sound, situation in which Periodic Audio Magnesium will make a great companion for a long time to come. 
Periodic Audio Magnesium vs iBasso IT01 – It is time to bring the big weapons after all, since this is the comparison most of you probably have been waiting for. It has been a rather large number of IEMs that come with detachable cables so far, and even IT01 has one, which is something some may like, compared to Mg which doesn't have detachable cables, but we'd like to note that upgrading the cable of a 100 USD IEM is out of question, and most people who may break the cables, might want to invest in better IEMs afterwards, so we want to note that having detachable cables, while even we prefer that, isn't necessarily a big issue for Mg. This being said, the cable of IT01 has a clearly more professional look, with its braided texture. IT01 has a really good build quality, with an extreme attention to detail, iBasso being known for working everything very thoroughly. Now, the package of the two is rather similar, both having a nice carrying case, IT01's being a little better, both IEMs come with a good number of spare tips, and both IEMs have a good build quality. Both IEMs have a vent to avoid driver flex, although IT01 does once in a while get some driver flex, so the vent mechanism implementation is a little different from Mg. The sound is actually quite similar between them, with both IT01 and Mg being a warm tuned IEM, with a nice clarity and detail, with a thick sound, and with a nice treble sparkle. It is easier to say what they have in common than what is different, being two IEMs with a really similar performance. Even detail levels and clarity is quite similar, soundstage size and instrument separation is quite similar, with Texturization being the only element which is slightly different, IT01 having slightly smoother textures, while Mg has slightly more enhancement on its textures. We know that iBasso uses a Graphene Diaphragm, while Periodic Audio uses a Magnesium one, being rather interesting to see how close the two are to each other sonically. Now, IT01 is really comfortable for us, but in its physical size, it is a slightly larger IEM, while Mg is slightly smaller and has the ability to be worn straight-down as well. You can also purchase a B-stock Mg for less than the price of IT01, making them a really solid value. If you wonder which is the better IEM, they are really similar. IT01 has a few interesting tricks up its sleeve like the detachable cables, and a really good attention to details in its build, while Periodic Audio has a more pocket-friendly price, and it can be worn both straight-down and over-the-ear. We recommend choosing one based on the budget you have, and on the aesthetic, considering which looks better for your aesthetic tastes, as both sound really really similar.  



Recommended Pairings

Periodic Audio Magnesium is not very dependent on its source, so you won't have issues pairing it with different sources. It doesn't pick up hiss, it doesn't scale a lot with better sources, and it doesn't need the best source to sound pretty darn amazing.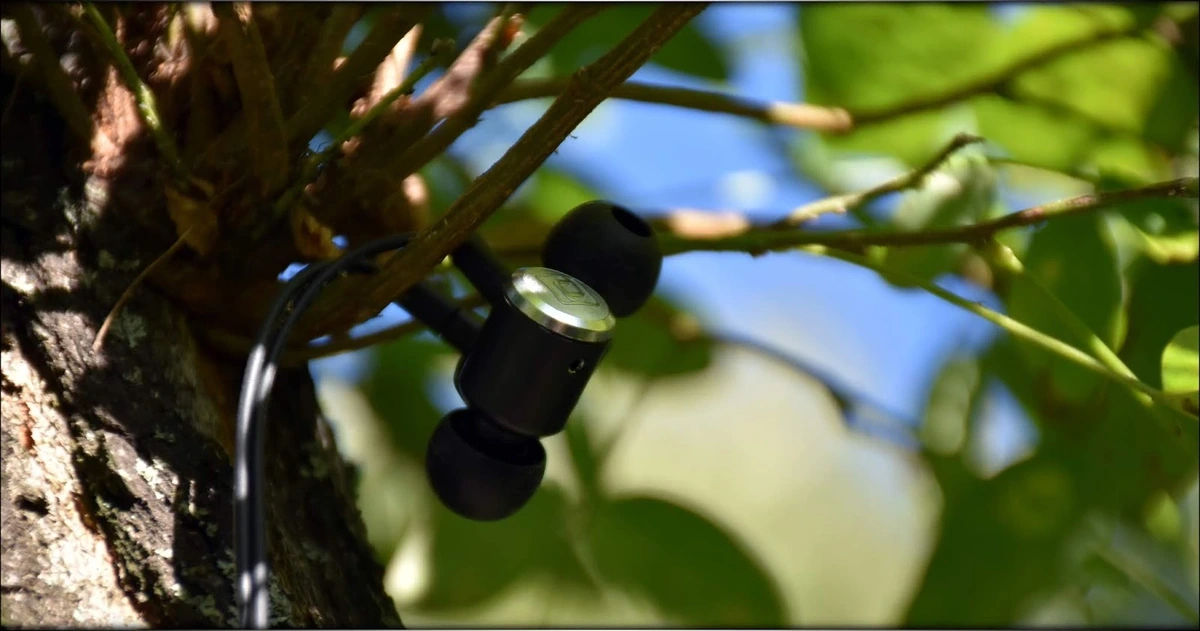 Periodic Audio Magnesium + HIFIMAN Megamini – Megamini is quite the portable, yet minimalistic DAP, but it makes a nice pairing with Magnesium. It is able to give them a certain sense of space and width, larger than most sources do in this price range, along with a nice energy and overall texture. A recommended pairing for sure if you're looking for something affordable yet with an impressive sound. 

Periodic Audio Magnesium + FiiO M7 – M7 is quite an interesting little device at this point, with quite a bit going on for it, like a pocket-friendly price, a very versatile connectivity, and a rather clear, detailed, linear and neutral sound. It pairs well with Periodic Audio Magnesium, giving them a very clear midrange, and a sparkly treble, taking away a little of their warmth, making them a little more balanced on an overall, compared to most other sources. If you're looking for a rather balanced sounding pairing, FiiO M7 makes a pretty compelling option.

Periodic Audio Magnesium + Cayin N5ii – N5ii isn't quite as affordable as Megamini, but now that it is on sale, it makes a pretty darn amazing device, and it even has Bluetooth. At this point Cayin managed to sort out all of the issues they had with it, besides USB DAC, which is still in works, but everything else should be up and running well right now, and with the discounts you can get for N5ii, you surely should consider this pairing. The sound is natural and slightly warmer than most pairings, but at the same time it has a good clarity and detail. 



Value and Conclusion

This has been our first meeting with Periodic Audio, and we're absolutely sure we're going to be looking into their other IEMs as well, the Titanium and the Beryllium, so we're going to be writing more about them. We should note our readers, that since the IEMs all have the same body and build, we might skip over or copy over the portability and build parts, as those will be the same across all their products.


When it comes to the package, you get quite a hefty one with Mg, you have the IEMs, a good number of spare tips, and a really nice carrying case made of metal, and which will protect the IEMs from any kind of impact and pressure. 

Starting with the build quality, those are some solid IEMs, with a good ergonomic design, in the barrel style, so you can count on Mg to work in both over-the-ear wearing style as well as in the straight-down wearing style. You can also count on them to have no driver flex and no microphonic noise, and Periodic Audio also made sure to include an excellent cable with them, although it is not a detachable cable. 

When it comes to their sound, Periodic Audio Mg are warm, romantic, smooth in the midrange, with a sparkle in their treble to keep things interesting and exciting, and they have a good clarity and detail for their price range. The soundstage is especially large, and this can be attributed to their larger size, along with their larger dynamic drivers. The dynamics are fairly good, along with the overall tactile impact, and they have a nice extension both ways, especially for their 100USD Price Tag. 

The best part about Mg is that you can even get them with a discount, if you chose to purchase a B-Stock one, which are basically the same IEMs, but with some minor aesthetic imperfections.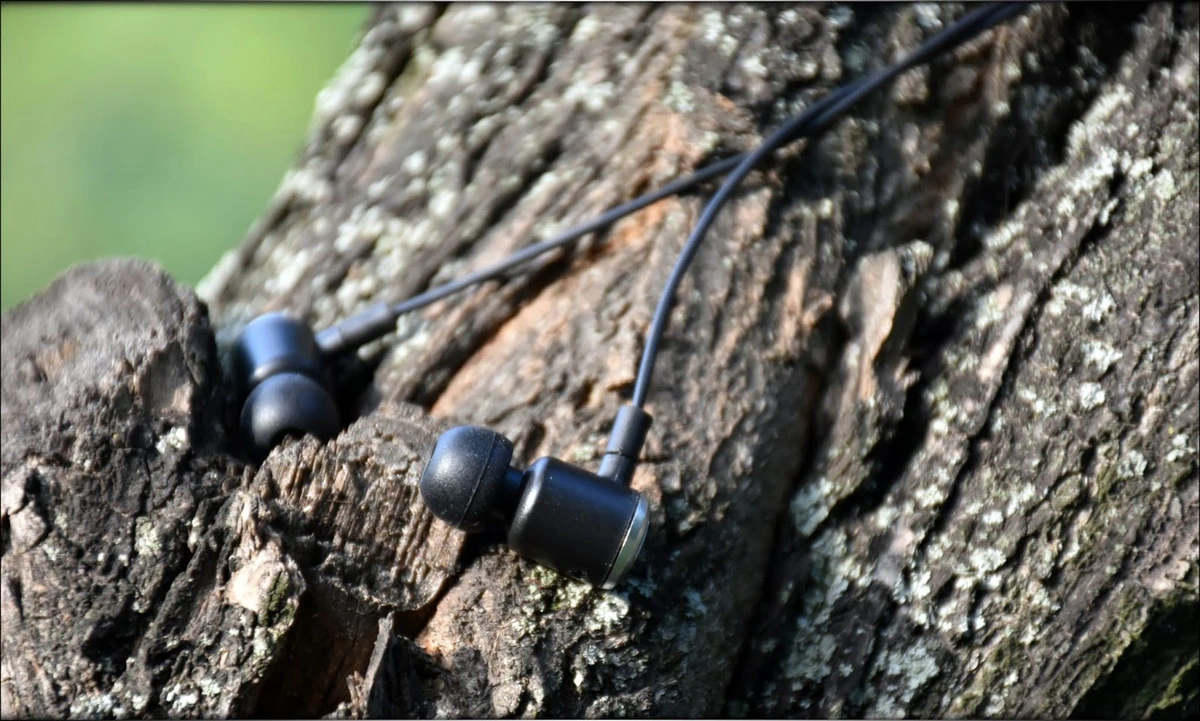 At the end of the day, they stand well against the titans of this price point, having something unique going on for them, and making a really nice entry in this rather busy and very crowded market segment of 100 USD In-Ear Monitors, and we can totally recommend checking them out if you're looking for a IEM with a warm sound, large soundstage, clear midrange, and with a nice sparkle in the treble. Don't forget to check out on the other products from Periodic Audio, as they have an interesting offering, and all of them will feature this same high-quality build for their IEMs. 
Purchase Link
You can purchase the Periodic Audioi Magnesium IEMs from www.amazon.com here: https://www.amazon.com/Periodic-Audio-Mg-Magnesium/dp/B073TW57KN
---
---
--- Please remember to stay safe, and always have fun while listening to music!---
 - If you have a dime to spare, and donate, to help us with electricity and work expenses, it would make my day much brighter, as it would help me improve things around the website and increase the frequency of my posts - 
---
Full Playlist used for this review
We listened to more songs than those named in this playlist, but those are excellent for identifying a sonic signature.  PRaT, Texturization, Detail, Resolution, Dynamics, Impact, and overall tonality are all revealed by those songs. We recommend trying most of the songs from this playlist, especially if you're searching for new music!
https://www.youtube.com/playlist?list=PL_cjBXGmwSHSdGcwuc_bKbBDGHL4QvYBu
--- Contact Us ---






---
---