V-shaped Fun – Kinera Seed IEMs Review
Kinera, the company behind Kinera H3, has now created another IEM, this time named Kinera Seed. It comes at a less expensive price than H3 did, but we'll see how it stacks up to the original and how it actually sounds like. 

Introduction

We reviewed Kinera H3 in the past, and it proved to have been fun to review, but it was a pretty interesting IEM, as to some, it was too bright and too extremely V-shaped, while for others, it was a love at first sight, with an excellent detail for that price range, and a very impressive overall signature. By impressive, we mean that it would impress anyone at first listen, for the better or for worse. Kinera provides good customer service, and they respect themselves and offer a good overall customer support. 

It should be noted that I have absolutely no affiliation with Kinera, I am not receiving any incentive for this review or to sweeten things out. This review is not sponsored nor has been paid for by Kinera or anyone else. I'd like to thank Kinera for providing the sample for this review. The sample was provided along with Kinera's request for an honest and unbiased review. This review will be as objective as it is humanly possible, and it reflects my personal experience with Kinera Seed. Every opinion expressed is mine and I stand by it, the purpose of this review is to help those interested in Kinera Seed find their next music companion. 
Product Link
You can purchase Kinera Seed from www.amazon.com here: https://www.amazon.com/Seed-Earphones-Earphone-Monitor-Detachable/dp/B08NVRVZPL
Packaging

First things first, let's get the packaging out of the way:

The packaging for Kinera seed actually looks better than the one for Kinera H3 looked like, Kinera seems to have made it prettier, and it still looks hard enough to resist the harsh transport conditions all items are place through by the postage, or the couriers bringing them to their customers. 

We can consider the cable to be something interesting, because Kinera Seed comes with detachable cables that are pretty good-looking and which we feel you can reuse for other IEMs, if they rely on the 2-pin connection. The mere fact that they are a 50 USD IEM with detachable cables relying on the 2-pin connector makes Kinera Seed pretty special. 


Build Quality/Aesthetics/Fit/Comfort

Before everything else, we need to consider that Kinera Seed is a 50 USD IEM, so they are priced really friendly. 



The build quality is pretty good, they are made out of hard plastic all-around, it looks fairly resistant, the cables look thick and like they can take a beating. Kinera Seed relies on 2-pin connectors, and they provide a fair amount of fun for usage. The cables have soft ear guides, which we find to be good, better than solid ones, and better than not having any ear guides at all. 

The cables connectors are 2-pin, which, in theory, is the most solid type of cable connector for a IEM. On that note, the cables seem to be provided by a third party and they seem to not have been made especially for Kinera Seed because there are no insertion guides, and you need to take into account the shape of the IEM and insertion when inserting the cables. 
Kinera Seed is very sleek in appearance, made out of a glossy plastic that doesn't get dirty easily, and while we aren't fans of the bore being made out of a golden color, it is hidden by the IEM tips when in usage. 
The fit is over-the ear only, and we have to say, the fit is incredibly good. They are much better than Kinera H3 when it comes to how they fit, we had complaints with H3 about driver flex and the fit being on the larger side, but with Kinera Seed, they fit just perfect. The IEM body is small enough to be comfortable, and their shape is very ergonomic. There is no driver flex, there is no cable noise (microphonics), pretty much everything is perfect with their fit and comfort. 

We honestly feel that they are made to last and to be used for a long time, and they reach a golden level of comfort.  



Sound Quality

Where Kinera H3 was very aggressively V-shaped in its sonic signature, (strong bass, distant midrange, strong treble), Kinera Seed is also V-shaped, but less aggressively. The basic way to describe their sound is that it is a V-shaped signature, with a strong bass emphasis, a recessed midrange, and a strong treble. The treble grows until about 7-9kHz, after which it starts to roll off. 



Now let's go in depth with describing their signature. 

The bass is pretty deep, and while it is not absolutely quick, it has a natural speed and doesn't come off as too slow. It provides excellent overall impact, and fair detail, and it doesn't have any kind of roll-off. The sub-bass is the most enhanced part of their bass, while the upper bass is less enhanced, but not recessed. 

The midrange starts dropping in volume compared to the sub-bass and the mid-bass, being recessed in direct comparison, to the point where we feel it might not work well with voice-driven music, or with music that sounds good on a mid-forward IEM (Like Shozy Hibiki or Etymotic ER3XR). The clarity of the midrange is quite good, despite this recession, and we're confident that the levels of detail will satisfy most people well, especially for the price range. 
The treble is enhanced, a little hot, and a little peaky, but it is expressive and impressive. It explodes well, it reaches almost around 7-9kHz, after which it starts rolling off. This means that cymbals are expressive, and that Kinera Seed works extremely well with acoustic music and music that requires a strong bite, like acoustic guitar driven music. They can also work well with J-Pop, J-Rock, K-Pop, and even with Rock music, especially older rock, but with rough metal they can be a little too hot and the cymbals can sound a little too forward. 

The levels of detail they manage to achieve are once again, impressive. Like Kinera H3 had a very impressive detail, Kinera Seed also manages to achieve that, with a nice overall presentation. 



Soundstage

Here's where we were quite impressed. The soundstage of Kinera Seed is actually quite excellent. It is not exactly huge or large, for any price range, but for 50 USD, they have a really impressive instrument separation and soundstage size, they don't come off as congested, despite their recessed midrange, and despite their overall aggressive signature, instead, they come off as well separated and presented in a pretty airy fashion. 


ADSR / PRaT

The ADSR and PRaT (Texturization) of the sound is natural to slower, all impulse response is good, but it isn't the quickest or the lightest we've seen, being on the natural side of things. Fine dents in the textures of Mindless Self Indulgence aren't very well expressed, but the main texture of their synths is fun and lively, vivid enough for the music to be gun. The music of Masa Works design sounds impressive, and the textures are fairly well detailed there.  


Portable Usage

When it comes to their portable usage, Kinera Seed is pretty much excellent. They are lightweight, small, they fit well, they are to be worn over-the-ear, they come with a fairly good-looking cable, and they isolate well. 



Starting with their weight, they weight very little, and the soft ear guides also help take some of the weight off the ear and distribute it more evenly. The fit is normal (neither too shallow, neither too deep), so they sit comfortably in the ears, and they don't come out of the ears after a period of usage (the tips don't seem to get slippery). 
The over-the-ear wearing style cuts down on the microphonics, to the point where we can't hear any microphonics at all, and the cable looks good, feels good, and most important, feels pretty trustworthy. It looks and feels like it can take some abuse, and that is great for their portability. The IEM shells as well, look like they can take a beating and come back for more. 
The isolation is good, Kinera Seed seems to isolate well from the outside noise, but we'd like to mention that you should always pay attention to your surroundings while wearing headphones or IEMs in public. The isolation is so good, that you'd hear almost nothing in a busy marketplace, if there is music playing in Kinera Seed. 
The storage solution, while not very protective, it offers a trendy solution to storying Kinera Seed while not in use, and the fact that their pouch is pretty slippery on the outside means that you can easily slide it in and out of a pocket with little friction. This also means that it is easier to store in tight spaces, than more protective, but more intrusive cases. 

All in all, the portability factor is golden, and Kinera seed is a very portable IEM. 



Comparisons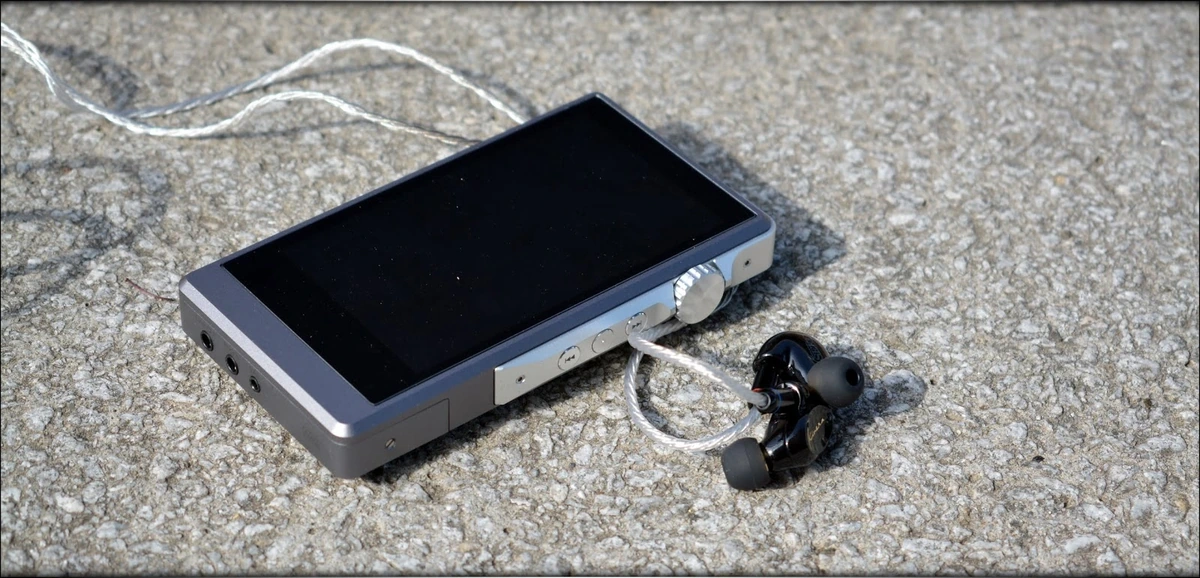 Kinera Seed vs Kinera H3 – We mentioned the two across this review, but it is time to do an in-depth comparison between the two. Starting with the package, Kinera H3 comes with slightly more, a better fitting cable, we can't say that the cable itself is better, but it fits better with the IEM body, and with a better carrying solution, a hard carry case that offers them more protection. H3 calso comes in a more basic package, while the package for Kinera Seed feels like a total upgrade in terms of the unboxing feeling they offer. The comfort is much better on Kinera Seed, with a better fit, better ergonomics, smaller IEM body, and no driver flex. The sound is in advantage of Kinera Seed on an overall level, because they are easier to listen to, less aggressively V-shaped, with less treble emphasis, so they get hot less than Kinera H3, although they can also get hot, and they are also treble-happy and V-shaped. Kinera H3 feels more detailed, offers more instrument separation, and offers a clearer overall sound, with better treble extension, making Seed feel like a downgrade, but H3 is also more specifically tuned, with a more specific overall signature, stronger treble especially, where Seed has a stronger bass and a more balanced overall sound. If you want the most exquisite Kinera experience to date, you can go for H3, but please keep in mind that their strong V-shaped sound will be a love it or break it thing, while for Kinera Seed, we feel that they will appeal to a larger audience, and they are still a great experience from Kinera. 
Kinera Seed vs Shozy Hibiki – The packaging seems similar on the outside, but Shozy Hibiki does not come with a carrying solution, where Kinera Seed comes with a carrying pouch. The ergonomics are similar, both fit very well, both have good cables with them, and both are pretty, although with the shells resembling carbon fiber, Shozy Hibiki might have one above Seed in the physical aspect. When it comes to their sonic abilities, both are detailed, and both have good clarity, but that is where the similarities stop, Kinera H3 is pretty strongly V-shaped, where Shozy Hibiki is pretty mid forward, especially if you compare them directly, one after the other. Shozy Hibiki is clearly better for those looking for a midrange forward or midrange strong IEM, but it doesn't have the same bass impact as Kinera Seed, which is pretty strong and impactful in the treble. Shozy Hibiki works much better for vocal-driven music, Jazz and such, where Kinera seed is probably going to be more enjoyable with Electronic music, acoustic, and music relying on bass and treble. Both are great IEMs, just best for different kinds of music and best for different tastes. 
Kinera Seed vs Final Audio E2000 – Final E2000 is priced at a similar price point as Kinera Seed, so it makes a good comparison point to them. The overall package is pretty different, with Final Audio having a slightly different carrying pouch, although still a pouch, and Final E2000 comes with a better set of tips included in the package. If there is one that has better ergonomics, E2000 would be it, with a smaller body size, and with metallic body, but the difference isn't quite that big, since Seed is already pretty ergonomic, and the main thing where Kinera gains back some ground is in the fact that they are detachable from their cable, where Final E2000 has a fixed cable. The sonics are pretty different, with Final Audio E2000 being one of the more balanced and natural IEMs we tested, especially at this price point, and Kinera Seed being one of the more energetic, V-shaped IEMs with an impressive sound we tested. The bass and treble of E2000 are both good, but Kinera's are larger in amount, and a bit quicker in their impulse response (important for textures), while the midrange is hugely different, Kinera Seed having a clear, clean, well separated, but recessed midrange, where E2000 has a midrange as natural as you can get at this price point, with everything sounding right and natural. Both are great for their intended publics, we feel that one should pick either based on their listening tastes, Kinera Seed is more impressive in listening, where E2000 is less impressive at first listen, but grows on you. 



Recommended Pairings

Kinera Seed seems to respond fair to pairings, they have a limit on how revealing they can get, but they answer well to source synergy. They are a hybrid IEM, but besides hissing, high output impedance shouldn't affect them very much. 


Kinera Seed + Samsung T580 – This combo actually works fairly well, the sound is vivid, expansive, the soundstage is large, and everything feels vibrant and lively. Plus, T580 isn't very expensive, and it is a great tablet for consuming multimedia. 
Kinera Seed + Hiby R6 – Not exactly a similarly priced combination, but we found excellent synergy in this one, as R6 is slightly relaxed, it tones down the brightness of Seed, it makes them less hot, and even more even across the board. It also gives them a pretty energetic overall sound with excellent details and clarity. The whole synergy is quite good, and we feel like many would be very satisfied with R6 driving Seed. 
Kinera Seed + iBasso DX150 – We took some photos with the combo, so we felt like it would have been weird not mention this pairing. DX150 is actually one of the besy synergies with Kinera Seed because with its default AMP6 it has a smoother treble, with less treble energy, than say, Hiby R6, so it helps them smoothing out those energetic higher registers, also providing a thicker midrange, which leads to a more balanced overall presentation for Kinera Seed. If you require one DAP that really works well with them, then DX150 would be just it, and more. 



Value and Conclusion

Like we've said, Kinea seed is a very friendly priced IEM, with a lot going on for it. Being a 50USD IEM, one doesn't have quite that many expectations from it, but we found out that it delivers more than you'd expect. 



Starting with their build quality, it is made out of plastic, but they seem pretty well made, and they sport a pretty thick and resilient-looking cable, they come with, and with 2-Pin connectors which are very well regarded by the audiophiles everywhere. The comfort is just as good as the other parts of them, with a medium insertion depth, not too deep, and not too shallow, easily reaching a sweet spot with most ears. There is no driver flex, and no microphonics, and honestly, they simply feel good while being worn. 

The package they come in includes the bare accessories necessary to enjoy them, three pairs of tips, and one carrying pouch, but we need to factor in their price once again, which bumps up the value of the overall package. 

Then, the sound. The sound of Kinera Seed makes it totally worth the asking price, and a totally great choice if you're into this kind of sonic signature, with a really deep and impactful bass, with a clear, detailed yet recessed midrange, and with a clear and powerful treble. The V-shape plays in the favor of Kinera this time and we found them to work greatly with more types of music than Kinera H3 did, which might be mostly because H3 had a stronger treble, and a more V-shaped sound, while Kinera Seed is more balanced across the spectrum and comes with an easier-to-listen-to sound. 



All in all, we're really happy with Kinera Seed, it clearly is an evolution from Kinera, and if you're looking for an inexpensive, easily replaceable, yet detailed and clear IEM, with a V-shaped sound, they are totally worth checking out, as they might become a true love for your ears. 
Product Link
You can purchase Kinera Seed from www.amazon.com here: https://www.amazon.com/Seed-Earphones-Earphone-Monitor-Detachable/dp/B08NVRVZPL
---
---
--- Please remember to stay safe, and always have fun while listening to music!---
 - If you have a dime to spare, and donate, to help us with electricity and work expenses, it would make my day much brighter, as it would help me improve things around the website and increase the frequency of my posts - 
---
Full Playlist used for this review
We listened to more songs than those named in this playlist, but those are excellent for identifying a sonic signature.  PRaT, Texturization, Detail, Resolution, Dynamics, Impact, and overall tonality are all revealed by those songs. We recommend trying most of the songs from this playlist, especially if you're searching for new music!
https://www.youtube.com/playlist?list=PL_cjBXGmwSHSdGcwuc_bKbBDGHL4QvYBu
--- Contact Us ---






---
---